Program
Open Studio: Ember
Judith State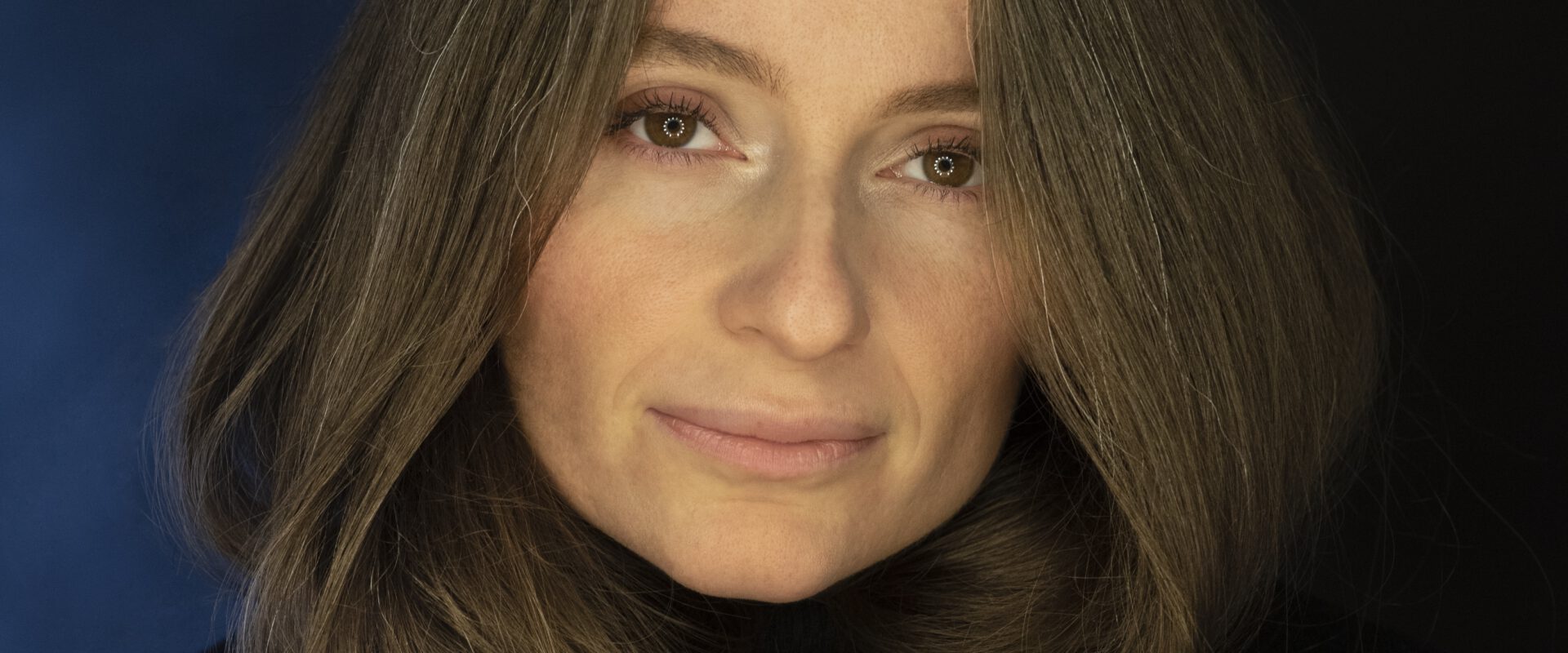 Romanian actress, choreographer, and performer Judith State is in Veem House for Performance for a two week residency to work on her performance Ember. The title pays homage to her Hungarian heritage and means "human" in Hungarian. Join Judith's research during the Open Studio to explore what Ember can become.
Judith State is a choreographer, performer and actress based in Romania. She is trained in classical ballet and holds foreign languages bachelor's degrees in English and Spanish. She combines these fields with her passion for music and singing as well. 
Judith: "I am interested in the casual and natural movement of the body and the ways it can turn into 'choreography' without adding aesthetics to it, and at the same time in how engaging in the most habitual gestures with certain thoughts and specific intentions can bring about emotion."
"Also, I seek to search and find the point in which movement and text can meet, intertwine and fully complement each other, just as body language and speech organically flow when you're in a relaxed dialogue with someone you know and are comfortable with. As an under-layer and emotional fuel for this research, I will inquire into my memory, fathom remembrance and family imprints, as a natural continuation of my previous work, Emlék."
8 July 2022
20:00 — 21:15
€ 5

About Judith State
In 2016 Judith made her debut in cinema, and received a Gopo Award nomination for best supporting actress in Cristi Piuiu's Sieranevada. In 2018 she ends up winning the Gopo for Best Actress in a leading role for her appearance in Monsters. by Marius Olteanu. After that Judith is the lead in The Father Who Moves Mountains (Daniel Sandu), Refuge (Liviu Marghidan), Zenith dance film (Krisztof Gyuri) and R.M.N. (Cristian Mungiu).
She's a dance scholarship holder of Broadway Dance Centre in New York, and danceWEB scholarship holder of ImpulsTanz in Vienna. She long collaborates with choreographer Massimo Gerardi and in 2018 is part of Eszter Salamon's Monument 0.8: Manifestations. In 2018 she created Emlék, an autobiographical modular project on remembering, consisting of a performance, a concert, a short film and movement/text workshops.
About Open Studio
Take part in the research of emerging performance makers!
Are you curious about the creation processes of emerging performance makers? During Open Studio you can get a glimpse into artists work and processes as they develop. We open our doors to the beautiful and vulnerable process of creation, and invite you to take part in an exchange in an open and informal environment. As each artist engages with different thematics, particular questions and has a specific artistic practice, no Open Studio is alike.
Join artists in their research, and in it maybe find something out about yourself as well. No special knowledge is required, your curiosity is more than enough.
This residency exchange is a CREATIVE CROSSROAD project of the Life Long Burning Network (with the support of the Creative Europe Programme of the European Union). Judith State was nominated in this exchange by 4Culture.
The residency + Open Studio in Amsterdam is part of a collaboration with Henny Jurriëns Studio.
This program was supported by