Program
Human Landscapes – Book 1
Michiel Vandevelde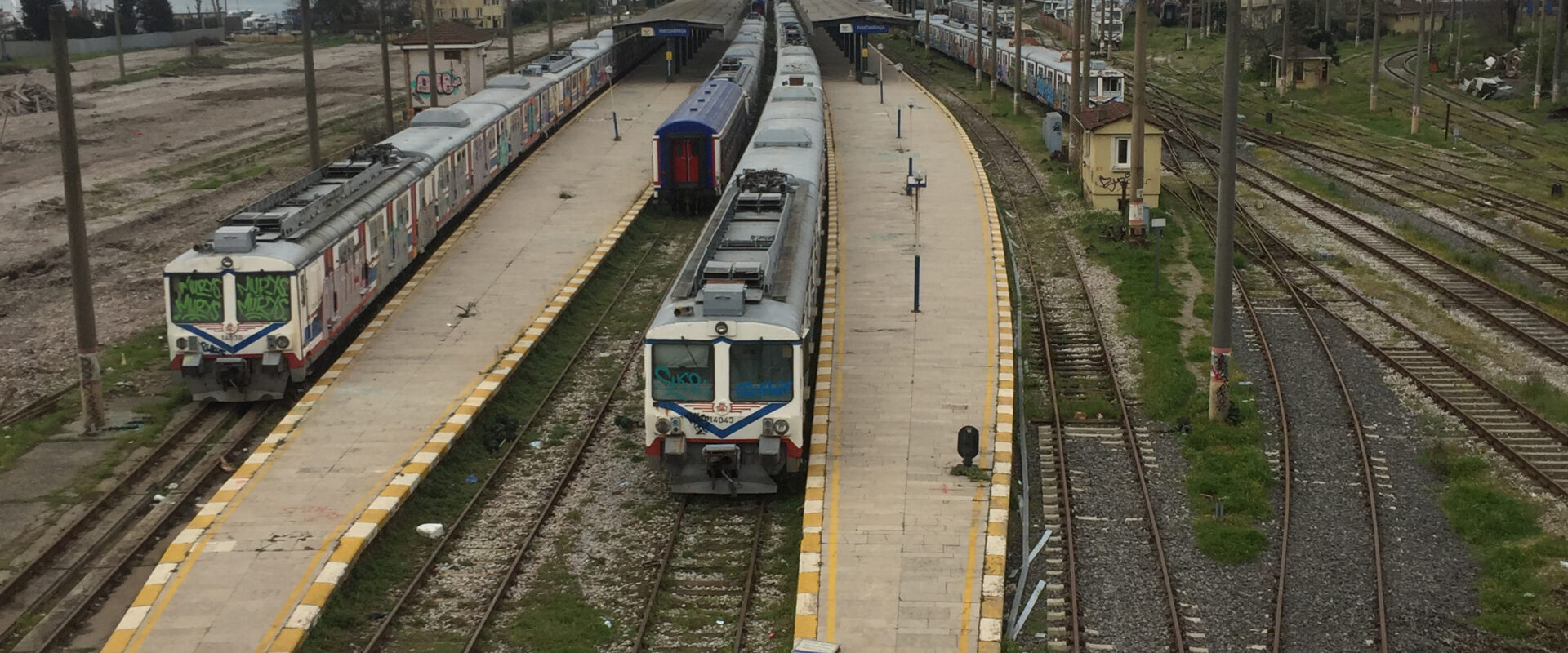 "This guy in prison has written a different kind of epic. He's stirring up something," writes poet Nâzım Hikmet from a Turkish prison cell, reflecting ironically but sharply on his epic masterpiece Human Landscapes from My Country.
In a new performance (originally developed for steirischer herbst), Brussels-based choreographer, artist, and curator Michiel Vandevelde turns towards the dissident literary and political figure of Hikmet—a visionary modernist poet—to stage book I of Human Landscapes, his strikingly direct and ruthlessly honest account of mid-20th-century Turkey, written between 1941 and 1950, and considered by many as "social history in verse." Capturing myriad voices from different segments of society, Hikmet breaks out of the confinement of the modernist individualistic imagination towards the more epic, popular form of the "human landscape," without losing the fragmented and tormented vision characteristic of modernist art. Vandevelde revisits Hikmet's condensed and cinematic verse in what he calls a "choreographed sound piece." In a darkened, intimate setting, five actors speak Hikmet's text, but instead of performing the actions it describes, they engage in more abstract movements. Sitting, lying down, and changing positions, together with the audience they themselves become a "human landscape," exploring Hikmet's conviction that human beings always have the capacity to forge their own path upwards by the sheer force of their own will.
Duration: ca. 90 min.
Performance is in English
22, 23, 24 September 2018, steirischer herbst, Graz (Austria)
Michiel Vandevelde in Amsterdam at De Brakke Grond
Before and after 'Human Landscapes – Book 1' here at Veem House for Performance on the 16th Novemeber 2018, Michiel Vandevelde will pass by De Brakke Grond for other two shows, and you are wholeheartedly welcome to join the program there to get fully into his works:
30/31 October 2018 – De Brakke Grond – 20:30
– 'Paradise Now (1968-2018)' by Michiel Vandevelde/Fabuleus
11/12 December 2019 – De Brakke Grond (Amsterdam) – 20:30
Interview: Michiel Vandevelde over Paradise Now, Human Landscapes en Andrade
Aanstormende Vlaamse choreograaf vol activistische energie
Michiel Vandevelde studied dance and choreography at P.A.R.T.S., Brussels. He is active as a choreographer, curator, writer and editor. He is a member of the artistic team of Kunsthal Extra City (together with Antonia Alampi and iLiana Fokianaki, from 2017 till 2019, Antwerp, BE) and Bâtard (a festival for emerging artists and thinkers, Brussels, BE). He is involved as an editor in the Disagree. magazine, and he has written articles for Etcetera, De Witte Raaf, Rekto:Verso, Mister Motley, etc. From 2017 to 2021 Michiel Vandevelde is artist in residence at Kaaitheater (Brussels, BE). In his work he investigates the elements that constitute or obstruct the contemporary public sphere. He explores which other social, economic and cultural alternatives we can imagine in order to question, challenge and transform dominant logics and ways of organizing. He has been developing a variety of projects both in public space and in (performing) arts institutions.
Direction, Choreography, Set:
Michiel Vandevelde
Text:
Nâzım Hikmet, Human Landscapes from My Country—book I
Performers:
Bryana Fritz, Stine Sampers, Anna Franziska Jäger, Mitch Van Landeghem, Lois Brochez
Dramaturgy:
Kristof van Baarle
International Distribution:
Something Great (Berlin – DE)
Financial Management:
Klein Verzet vzw
Commissioned by:
Steirischer Herbst
Produced by:
Steirischer Herbst and Disagree vzw.
With the kind Support of:
Flanders State of the Art