Program
Performance Carrousel
Sergi Casero, Martijn Schrier, Nathalie Vermeiren, Anto Lopez, Joost Koster, Niels van Heijningen, Aleksej Ovsiannikov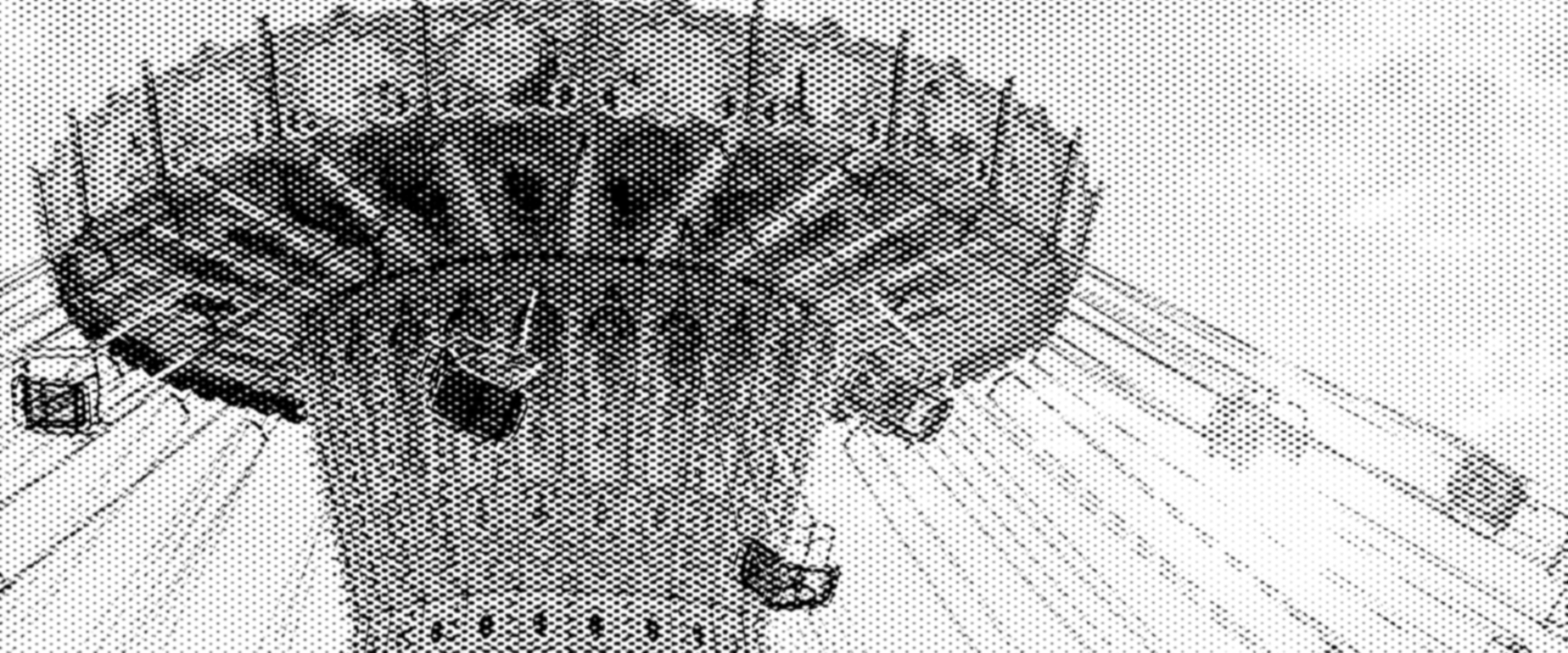 We kunnen niet wachten om onze deuren te openen en om zes korte voorstellingen te delen van pas afgestudeerde makers op het gebied van mime/dans/performance – in een carrouselformaat! Deze performances hebben niet de mogelijkheid gehad om buiten de studio te treden vanwege de huidige pandemie, tot nu. Een bruisende cyclus van performances en publiek.
Met:
Sergi Casero, Martijn Schrier, Nathalie Vermeiren, Anto Lopez, Joost Koster, Niels van Heijningen en Aleksej Ovsiannikov.
Context
Pas afgestudeerde makers hebben hun werk niet kunnen tonen  op de schaal waarop ze dat normaal gesproken zouden doen vanwege de huidige corona pandemie. Een schrijnende situatie die de manier waarop jonge kunstenaars het professionele veld betreden radicaal veranderde. Met dit in gedachten hebben we begin april een Open Call geopend voor afgestudeerde makers van de afgelopen twee jaar om hun werken te tonen in een aangepast en veilig carrouselformat.
Het Carrousel-concept
De Carousel bestaat uit drie tijdsloten van een uur, waarbij per tijdslot twee performances worden gepresenteerd. Het publiek krijgt in totaal zes performances te zien. Na elk tijdslot van een uur zal het publiek het theater via de achterdeur verlaten en na een korte pauze via de voorkant terugkeren. De ruimte zal een plaats zijn van constante transformatie en beweging. Kunstenaars gebruiken minimale rekwisieten en scenografie, zodat het theater kan worden opgefrist en gerecycled.
Tussen deze tijdsloten van een uur zijn er korte pauzes buiten, inclusief hapjes en drankjes 'to go'.
We volgen de COVID-19 regelgeving en zorgen voor een veilige omgeving voor iedereen.
Tickets & tijden
De Carrousel vindt plaats gedurende twee middagen met elke dag hetzelfde programma. Het programma begint op beide dagen om 13.00 uur en eindigt om 17.00 uur.
Kaartverkoop: we wachten de uitkomst van de persconferentie op 28 mei af. Daarna weten we hoeveel mensen we kunnen ontvangen. Dus stay tuned! Tickets kosten €15, inclusief snacks en drankjes.
Goed om te weten: je kunt alleen kaartjes voor de hele middag kopen. Het is een gelegenheid om samen met de makers te vieren dat we weer open kunnen en dat zij eindelijk weer kunnen performen, voor en met publiek.
The Artists
Sergi Casero | The Pact of Forgetting
My name is Sergi Casero, a designer with a performative practice from Barcelona based in Amsterdam. This performance is the result of one year's research about how the historical memory of Spain has been transmitted from generation to generation and its representation in the national history account.
After the death of the dictator Francisco Franco in 1975, Spain approved an amnesty law known as "The Pact of Forgetting". This law prevents any attempt to start a justice investigation on the crimes committed during the 39 years of dictatorship. A legally established silence that still affects institutions and society today.
Sergi is a graduate of the Information Design Master at the Design Academy, Eindhoven.
Nathalie Vermeiren | Alienated body
Alienated body shows the process of a body unable to form itself. Stuck in an indecisive form, unable to build up to the human structure we know. An empty shell, continuously distorting its image, twisted in its distortions and discomfort. Restless as this body tries to find its shape, left behind in a form it feels unfamiliar with and detached from. The work seeks to create an ambiguous angle to look from at the human body, to perhaps question how we perceive what we see.
Nathalie is a graduate of ArtEZ, Hogeschool voor de Kunsten, Arnhem.
Martijn Schrier | Je ne tomberai pas
Martijn Schrier-Mime- Corps de ballet performs together with Principal artist- Anna Pavlova, his solo.
Anna Pavlova was one of the most famous principal ballet dancers. Her technique wasn't perfect, but she had a fire in her that made her one of the greatest performers in the world. I create a homage to Anna, despite not having years of ballet training I will start an impossible strenuous dance.
During my performance I will use a text based on the book 'Mr. Vertigo' by Paul Auster.
You will see a body continuing to try over and over again. I will sweat, I will cry, but I will never fall or give up. Not until my dream is accomplished.
Martijn is a graduate of the Mime Academy at AHK, Amsterdam.
Joost Koster | You Do, Also Me
Over the past 1,5 years I've been working with the tension between the age-old body and the relatively newly invented screen. Through performance, video and audio work I've been researching what effects screens can have on the body. How do our bodies, that have hardly changed over the past millennia, manifest themselves in relation to the light-emitting rectangles we surround ourselves with? How does human focus, sweat, grease, saliva, muscle, energy, movement, and trembling interact with these ever present (non)objects? A lot of screens are designed to smoothly merge with us but they never fully succeed. With this research I am looking into the gap left between the hard edges of the rectangle and the smooth edges of the body.
Joost is a graduate of the Rietveld Akademie, Amsterdam.
Anto Lopez | I do have the intention of this, being, an act of love
The piece I am presenting is "I do have the intention of this, being, an act of love", a full on lip-synced performance where I allow mine and others' memories to conform an amalgamation of beings in order to propose a territory of nomadic estates, in which the performative subject is located at multiple times and locations, for a celebration of fragmented narratives to be invoked. From using common drag queen references, to recordings of somebody's voice, to a text I wrote myself, this performance behaves as an aspiration of my vulnerable body to position itself in a constant arena of becoming, as a negotiation of how queer bodies inhabit a location and how these negotiate their relation with how spatiality (both inside the body and outside) is to be perceived.
Anto is a graduate of Sandberg Instituut, The Commoners Society, Amsterdam.
Aleksej Ovsiannikov and Niels van Heijningen | P2 
Seated at a table, flighty thoughts,
shoulders spread, inflated chest,
I pronounced empty speeches,
still as a statue and just as loved.
— Daniil Kharms
The work feels like two bodies that are attempting to collide, melt, grow into one single organism. Taking inspiration from sculpture as well as paintings such as Francis Bacon. In a time where we are bound to take distance, be more on our own, the work challenges and invites to dig even deeper in how we can or could come closer. Investigating the possibilities of making one out of two. It proposes a new state of being where the individual cannot anymore be limited by himself.
Aleksej and Niels are about to graduate the Mime Academy at AHK, Amsterdam.