Program
Bâtard Festival Amsterdam 2018, Dag 4: Eunkyung Jeong, Lisa Vereertbrugghen, Mathias Ringgenberg aka PRICE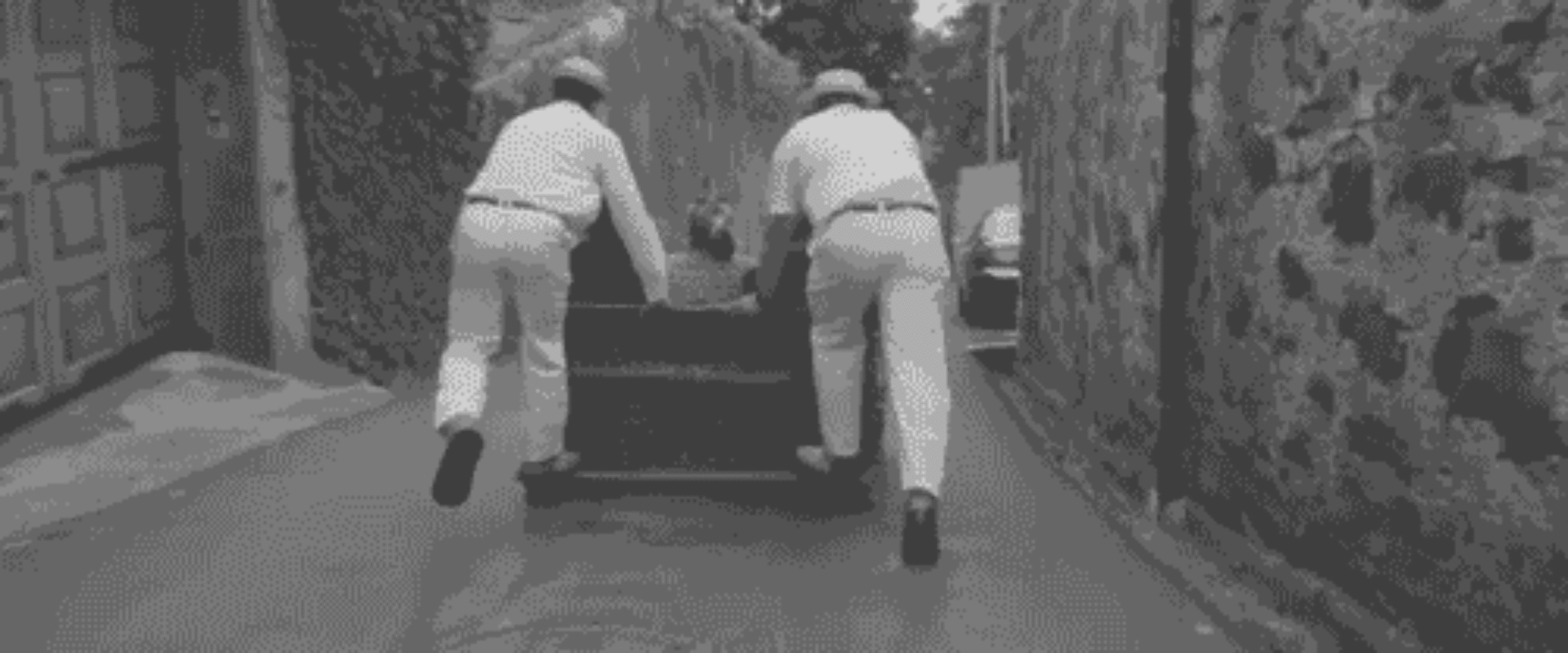 PROGRAMMA
Dag 4: Zaterdag 10 November 2018, vanaf 17:30
— SELF LIFE DRAWING door Eunkyung Jeong (video installatie)
— Veem Huis Diner #3, om 18:00 (interactie)
vanaf 20:00
— Softcore – a Hardcore Encounter door Lisa Vereertbrugghen*
— Where Do You Wanna Go Today (Variations) door Mathias Ringgenberg aka PRICE
(*=Nederlandse première)
SELF LIFE DRAWING door Eunkyung Jeong ('25), vanaf 17:30
(Koreaans met Engelse ondertiteling)
Sinds Jeong haar thuisland Zuid-Korea heeft verlaten, beseft ze dat ze een symptoom van iets is. Ze ziet zichzelf als een symptoom van de Koreaanse samenleving waarin ze opgroeide, van diens androcentrische familiestructuren en confucianistische tradities.
In een reflectie op identiteit en autobiografie, neemt Jeong de stereotype beelden van vrouwen in het Koreaanse confucianisme onder handen en zoekt ze naar manieren om zich hiervan te bevrijden. De video-installatie SELF LIFE DRAWING brengt het verhaal van haar naam, haar moeder en repetitieve steentekeningen samen in een confrontatie met zichzelf en haar wensen.
Softcore – a Hardcore Encounter door Lisa Vereertbrugghen, vanaf 20:00
Softcore – a hardcore encounter is a dance and a physical lecture on the hardcore techno dance Gabber. "Born" in the early 1990ies and still cultivated and transmitted today via youtube and in the club, Gabber is known for its extremely high speed and its specific distorted hardcore sound.
In SOFTCORE Belgian artist Lisa Vereertbrugghen introduces us to the dance while simultaneously questioning both the hard and the core in hardcore techno. She proposes hardcore techno as softcore dance through moments of vulnerability and transformation disguised behind hard-hitting, high speed spasms and ticks.
At 200 beats per minute hardcore is techno on amphetamines, rave gone crazy. It is the sound of the underdog, the one who is not "fitting in". It is the high speed body that is as much a part of capitalist society as its resistance. What if dancing so fast can be a way to appropriate speed, not for being more productive, but for the opposite: Speed becoming a vehicle for sensations, for eluding control.
Where Do You Wanna Go Today (Variations) door Mathias Ringgenberg aka PRICE
De performance Where Do You Wanna Go Today (Variations) vertrekt vanuit een Pop Musical Audioboek (2017). Het album is een samenstelling van verschillende acts, liedjes en verhalen, maar wordt gebracht als een geheel en is een speelse reactie op de manier waarop we met muziek omgaan. De titel verwijst naar de muzikale compositie met betrekking tot verschillende aspecten van de acts: structuur, lengte, melodie, woorden en thema's van geografie, textuur en vooral de hedendaagse desoriëntatie van identiteiten.
Door popsongs te herstructureren en door te zappen tussen verschillende architecturale werelden, roept dit album gevoelens op van ontwrichting, onevenwicht, angst en moeilijkheden in liefde en relaties. Het brengt een queer anonimiteit naar voren, vrij van vastgelegde culturele identiteiten, in een tijd waar media steeds meer gefixeerd is op roem.
Bâtard Festival Amsterdam 2018
7—11 November bij Veem House for Performance
Voor de derde keer sinds het bestaan ervan, verspreid over verschillende jaren strekt het Brusselse festival zijn tijd en ruimte van de Beursschouwburg en het Decoratelier in Brussel uit om opnieuw te migreren naar de ruimtes van Veem Huis voor Performance.
Bâtard Festival Amsterdam 2018 is mede mogelijk gemaakt door Fonds Podiumkunsten, Beursschouwburg and Bâtard Festival Brussel.
SELF LIFE DRAWING door Eunkyung Jeong ('25), vanaf 17:30
Bio:
Eunkynug Jeong is een Zuid-Koreaanse beeldende kunstenaar, schrijfster en scenograaf, gevestigd in Brussel. Haar interesse gaat voornamelijk uit naar conceptuele teken- en schrijfpraktijken, waarin ze gebruik maakt van literaire strategieën en time based media-installaties.
Softcore – a Hardcore Encounter door Lisa Vereertbrugghen, vanaf 20:00
Bio:
Lisa Vereertbrugghen (1986, Belgium) studied dance in Berlin and choreography at SNDO in Amsterdam. She is based in Brussels, where she creates performances, installations and publications bordering the field of choreography. Since four years her research has centred around hardcore techno, both in theory and practice.
Where Do You Wanna Go Today (Variations) door Mathias Ringgenberg aka PRICE
Bio:
Where Do You Wanna Go Today (Variations) is opgevoerd door het lichaam en de stem van PRICE. Dit hybride fictioneel personage, ontstaan uit de zee van informatie, onderzoekt de emotionele desoriëntatie van een generatie opgegroeid met massacultuur, neoliberalisme en het alomtegenwoordige internet. Mathias Ringgenberg ontwikkelde dit personage om zich te focussen op het precaire gedelokaliseerde lichaam en haar hybride en queer structuren.
PRICE is a multidisciplinary performance artist working with live performance, music, video and installation. His work explores the emotional conditions of contemporary life, undertaking questions of identity and their effect in a disorientating age defined by globalization, neoliberalism and the increasingly central role of the Internet in shaping communication, emotions and world issues. Whilst adopting the language of contemporary mass culture from pop music, reality TV and social media platforms, PRICE seeks to explore the social impact and emotional fallout of the pervasive mediation of selfhood that defines the present generation. The concerns animating PRICE's practice emanate from a form of speech directed at the Y Generation, a demographic that are internet-savvy and have a pluralistic cultural outlook, but which one can considers to be 'homeless', lacking a strong sense of historical consciousness and subjective agency. In his multidisciplinary performance practice PRICE develops a single body of work across a number of different media, genres and institutional settings.
http://theworkofprice.tumblr.com/
https://soundcloud.com/price-music/sets/price-where-do-you-wanna-go-today
SELF LIFE DRAWING
Created by:
Eunkyung Jeong
Music:
PRICE (Mathias Ringgenberg)
Softcore – a Hardcore Encounter
Concept, choreography and Performance:
Lisa Vereertbrugghen
Sound:
Michael Langeder
Lights:
Vera Martins
Artistic Advice:
Madison Bycroft, Sabine Cmelniski, Nestor Garcia Diaz
Co-production of:
CENTRALE FIES within the programme of LIVE WORKS PERFORMANCE ACT AWARD, STUK, Kunstencentrum BUDA (Kortrijk) and BIT Teatergarasjen
With the support of:
CAMPO, Tanzfabrik, Workspacebrussels, SZENE Salzburg
Funded by:
Vlaamse Overheid, apap – Performing Europe 2020
Co-funded by:
the Creative Programme of the European Union
Where Do You Wanna Go Today (Variations)
Concept and performed by:
PRICE (Mathias Ringgenberg)
Costume design:
BARRAGÁN
Dramaturgy & Character coach:
Mira Kandathil
Music producer:
Alban Schelbert,Modulaw
Movement research:
Ivan Blagajcevic
Voice coach:
Katarzyna Sitarz
Photo documentation:
Karolina Miernik
Photo editorial:
Senta Simond
Co-production:
Arsenic – Contemporary Performing Arts Center, Lausanne, STUK – House for Dance, Image & Sound, Leuven
Special thanks to:
Tanzhaus Zürich, Workspace Brussels, Montevideo Marseille and Mario Winkler Company GmbH, Vlaams Cultuurhuis de Brakke Grond
This project is supported by:
Pro Helvetia, Swiss Cultural Foundation, the City of Zurich, Canton of Zurich, Ernst Göhner Foundation
This program was supported by