Program
Bâtard Festival Amsterdam 2018, Day 4: Eunkyung Jeong, Lisa Vereertbrugghen, Mathias Ringgenberg aka PRICE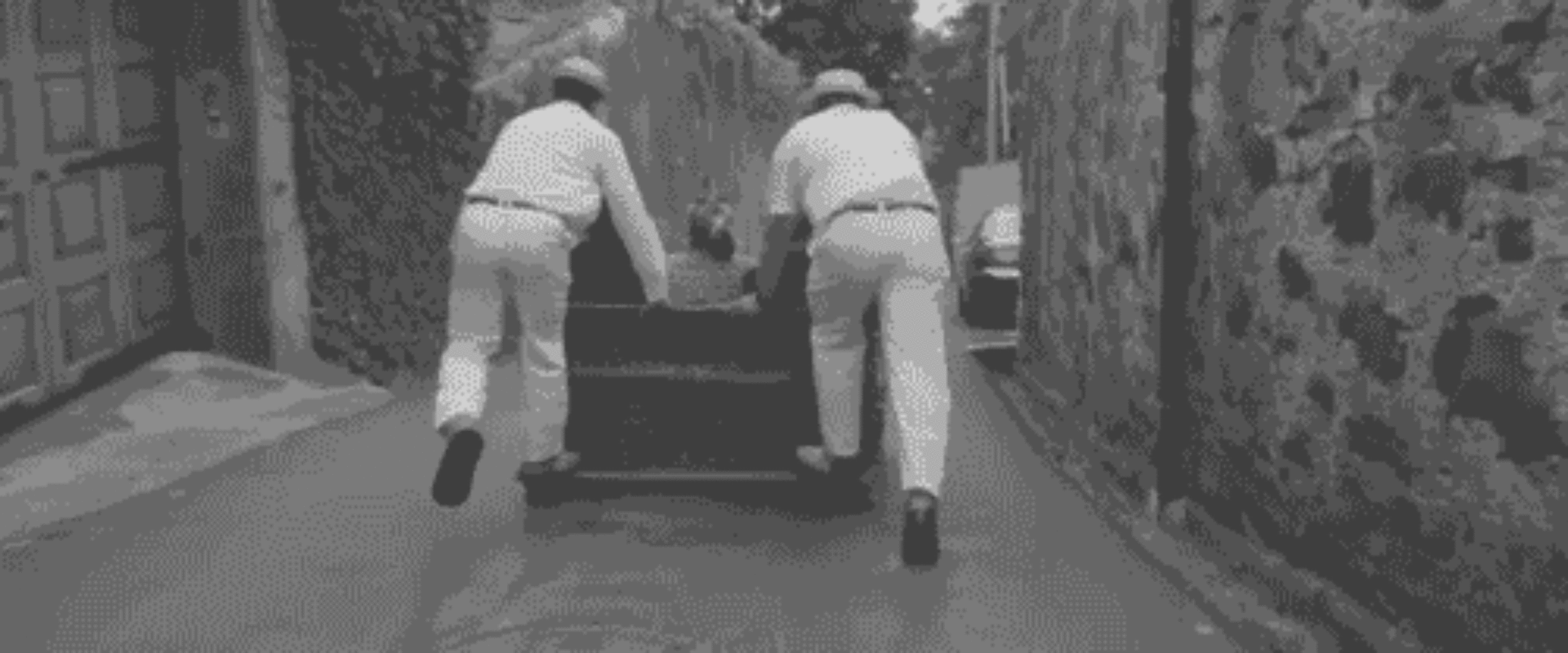 PROGRAMME
Day 4: Saturday 10 November 2018, from 17:30
— SELF LIFE DRAWING by Eunkyung Jeong (video installation)
— Veem Huis Diner #3, from 18:00 (interaction)
from 20:00
— Softcore – a Hardcore Encounter by Lisa Vereertbrugghen*
— Where Do You Wanna Go Today (Variations) by Mathias Ringgenberg aka PRICE
(*=Dutch premiere)
SELF LIFE DRAWING by Eunkyung Jeong ('25), from 17:30
(Korean with English subs)
Since Jeong left her hometown in South Korea, she became aware of herself as a symptom of something. She thinks of herself as a symptom of Korean society, especially in relation to the androcentric family and the social system based on the Confucian traditions in which she grew up.
A reflection on identity and autobiography, SELF LIFE DRAWING  deals with stereotyped images of women in Korean Confucianism and their constraints Jeong tries to liberate herself from. In this video installation, the stories of her name, her mother and the repetitive stone drawings are composed as a way of addressing the symptomatic self and wishes.
Softcore – a Hardcore Encounter by Lisa Vereertbrugghen, from 20:00
Softcore – a hardcore encounter is a dance and a physical lecture on the hardcore techno dance Gabber. "Born" in the early 1990ies and still cultivated and transmitted today via youtube and in the club, Gabber is known for its extremely high speed and its specific distorted hardcore sound.
In SOFTCORE Belgian artist Lisa Vereertbrugghen introduces us to the dance while simultaneously questioning both the hard and the core in hardcore techno. She proposes hardcore techno as softcore dance through moments of vulnerability and transformation disguised behind hard-hitting, high speed spasms and ticks.
At 200 beats per minute hardcore is techno on amphetamines, rave gone crazy. It is the sound of the underdog, the one who is not "fitting in". It is the high speed body that is as much a part of capitalist society as its resistance. What if dancing so fast can be a way to appropriate speed, not for being more productive, but for the opposite: Speed becoming a vehicle for sensations, for eluding control.
Where Do You Wanna Go Today (Variations) by Mathias Ringgenberg aka PRICE
The performance Where Do You Wanna Go Today (Variations) works with a Pop Musical Audiobook (2017). The album is comprised of different acts, songs, and stories but is treated as a single work rather than a collection of individual pop hits of perfect length, structure or quality. It adopts a playful approach to comment on the ways music is perceived today. The title hints to the music's composition in relation to the acts' structure, length, melodies, words and themes of geography, texture and, most importantly, the contemporary disorientation of identities.
By restructuring pop songs and zapping through different architectural worlds, this album evokes feelings of dislocation, instability, fear and the struggles involved in love and relationships. It advances a queer anonymity freed from any fixed cultural identity in an age of accelerating media exposure fixated on fame.
Bâtard Festival Amsterdam 2018
7—11 November at Veem House for Performance
For the third time in its existence, scattered among the last years, this Brussels festival extends its time and space from Beursschouwburg and Decoratelier in Brussels to travel and migrate into Veem House for Performance rooms.
Bâtard Festival Amsterdam 2018 is made possible with the support of Fonds Podiumkunsten, Beursschouwburg and Bâtard Festival Brussels.
SELF LIFE DRAWING by Eunkyung Jeong ('25), from 17:30
Bio:
Eunkyung Jeong is a South Korean visual artist, writer and scenographer based in Brussels. Her principal interests are conceptual drawing and writing practices, using literary strategies and time-based media installations.
Softcore – a Hardcore Encounter by Lisa Vereertbrugghen, from 20:00
Bio:
Lisa Vereertbrugghen (1986, Belgium) studied dance in Berlin and choreography at SNDO in Amsterdam. She is based in Brussels, where she creates performances, installations and publications bordering the field of choreography. Since four years her research has centred around hardcore techno, both in theory and practice.
Where Do You Wanna Go Today (Variations) by Mathias Ringgenberg aka PRICE
Bio:
Where Do You Wanna Go Today (Variations) is performed by the voice and body of PRICE. This hybrid fictional character, born from the sea of information, explores the emotional disorientation of a generation having grown up with mass culture, neoliberalism and the omnipresence of the internet. Mathias Ringgenberg developed this character with which he is focusing on the precarious deterritorialized body and its hybrid and queer structures.
PRICE is a multidisciplinary performance artist working with live performance, music, video and installation. His work explores the emotional conditions of contemporary life, undertaking questions of identity and their effect in a disorientating age defined by globalization, neoliberalism and the increasingly central role of the Internet in shaping communication, emotions and world issues. Whilst adopting the language of contemporary mass culture from pop music, reality TV and social media platforms, PRICE seeks to explore the social impact and emotional fallout of the pervasive mediation of selfhood that defines the present generation. The concerns animating PRICE's practice emanate from a form of speech directed at the Y Generation, a demographic that are internet-savvy and have a pluralistic cultural outlook, but which one can considers to be 'homeless', lacking a strong sense of historical consciousness and subjective agency. In his multidisciplinary performance practice PRICE develops a single body of work across a number of different media, genres and institutional settings.
http://theworkofprice.tumblr.com/
https://soundcloud.com/price-music/sets/price-where-do-you-wanna-go-today
SELF LIFE DRAWING
Created by:
Eunkyung Jeong
Music:
PRICE (Mathias Ringgenberg)
Softcore – a Hardcore Encounter
Concept, choreography and Performance:
Lisa Vereertbrugghen
Sound:
Michael Langeder
Lights:
Vera Martins
Artistic Advice:
Madison Bycroft, Sabine Cmelniski, Nestor Garcia Diaz
Co-production of:
CENTRALE FIES within the programme of LIVE WORKS PERFORMANCE ACT AWARD, STUK, Kunstencentrum BUDA (Kortrijk) and BIT Teatergarasjen
With the support of:
CAMPO, Tanzfabrik, Workspacebrussels, SZENE Salzburg
Funded by:
Vlaamse Overheid, apap – Performing Europe 2020
Co-funded by:
the Creative Programme of the European Union
Where Do You Wanna Go Today (Variations)
Concept and performed by:
PRICE (Mathias Ringgenberg)
Costume design:
BARRAGÁN
Dramaturgy & Character coach:
Mira Kandathil
Music producer:
Alban Schelbert,Modulaw
Movement research:
Ivan Blagajcevic
Voice coach:
Katarzyna Sitarz
Photo documentation:
Karolina Miernik
Photo editorial:
Senta Simond
Co-production:
Arsenic – Contemporary Performing Arts Center, Lausanne, STUK – House for Dance, Image & Sound, Leuven
Special thanks to:
Tanzhaus Zürich, Workspace Brussels, Montevideo Marseille and Mario Winkler Company GmbH, Vlaams Cultuurhuis de Brakke Grond
This project is supported by:
Pro Helvetia, Swiss Cultural Foundation, the City of Zurich, Canton of Zurich, Ernst Göhner Foundation