Stories
Call for professional dance and movement artists
20 February 2023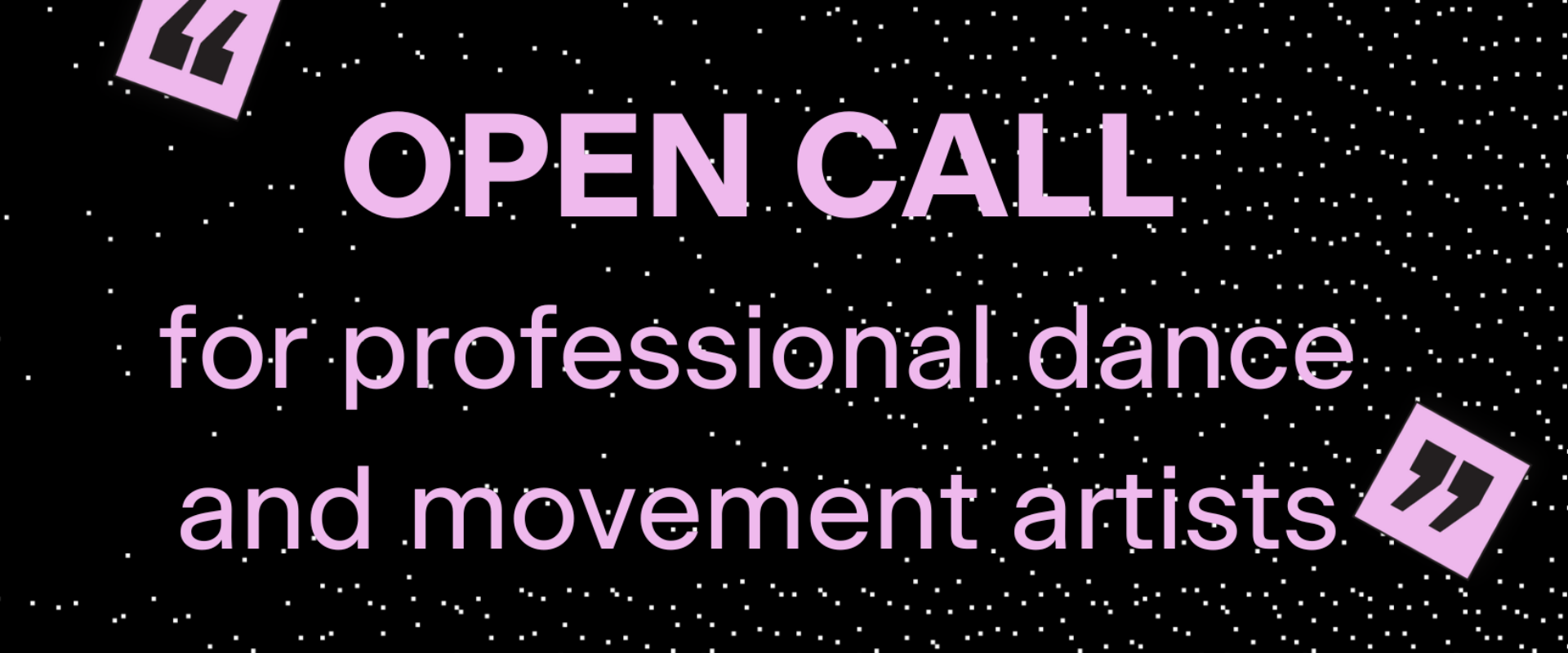 MDT in Stockholm and Veem House for Performance in Amsterdam open a call for two research residencies for professional dance and movement artists based in Amsterdam and Stockholm, in the frame of the EU project Life Long Burning.
Deadline for applications is March 16, 2023.
MDT and Veem House wish to create space for artistic research in experimental dance and choreography and to open possibilities for exchange with and between the two chosen artists and the respective cities/artistic communities/workplaces/venues of Amsterdam and Stockholm.
What's the offer?
MDT and Veem House both offer each a 12-day residency (excluding travel by train) for two individual dance artists working with experimental dance/choreography (one person based in Amsterdam and one person based in Stockholm).
The artist from Amsterdam will be working in Stockholm at MDT and the person from Stockholm will be working at Veem House, Amsterdam. Both the venue and the artist based in the hosting city will introduce the guest artist to the city and the local field.
The artist that is based in the hosting city will be invited to accompany the other artist as guide in the city, or whatever ways you find of getting to know each other and exploring what is needed.
Each residency offers:
– Train tickets between Stockholm and Amsterdam for one person (with one overnight stay during traveling).
– Per diem and accommodation for one person.
– Each artist receives a fee of 2.000 euro to cover the residency, travel days and meeting with/guiding the guesting artist in your own city.
– A studio to work in.
Artist from Amsterdam
The artist from Amsterdam is offered a 12 day residency at MDT in Stockholm (excluding travel time by train) between October 18th – October 29th this year (2023). MDT offers a studio space with the possibility of limited technical support. During the residency it is possible to attend the public program of MDT. If wanted by the artist, a public showing of their research/working process can be arranged.
The Amsterdam based artist is also available for meetups in Amsterdam while the guest artist from Stockholm is working, between May 2nd – May 13th 2023.
Artist from Stockholm
The artist from Stockholm is offered a 12-day residency at Veem House for Performance in Amsterdam (excluding travel time by train) from May 2nd – May 13th this year (2023). We offer a studio with very basic technical needs. During the residency it is possible to attend the public program of Veem House. We would like to organize an intimate public sharing of the process/research/subject the artist is working on in that same week.
The Stockholm based artist is also available for meetups in Stockholm while the guest artist from Amsterdam is working, between October 18th – October 29th 2023.
How to apply?
Please send your application by March 16th 23:59 at latest to info@veem.house
You can respond to this OPEN CALL by sending a proposal (letter, video, audio description) of the research you will be/are doing. In English, max 800 words. Audio/video max 2 minutes.
We would like to get some insights of:
– your dance/choreography background
– your sources of inspiration for this particular research/performance,
– and how you would like to work during these 12 days, along with your specific needs and interests.
We would like to hear why this specific call is appealing to you.
– What can – from your perspective – the exchange between Veem House for Performance/Amsterdam and MDT/Stockholm (these city's) bring you? What are you curious about?
Please also insert active links to video's/registrations of earlier works in the email (max. two)
Our focus will be on the proposal you are working on at that moment. We will try to make a fruitful match with the other artist and the two partners involved.
Do take a look at all dates that are mentioned in this OPEN CALL. We expect the artist to be available in both periods. Not full time, but flexible when needed. The residency is developed for one person. Applications with more people can not be accommodated.
Both Veem House for Performance and MDT will take a look at the proposals to be able to make a relevant match. In the week of March 27th we will publish the outcome.
About MDT
MDT is a co-production platform and one of Sweden's leading venues for contemporary choreography and performance. We are situated in a reconstructed torpedo workshop on the island of Skeppsholmen in Stockholm and our facilities include one main stage and two studios. We co-produce, host and present both international and Sweden based dance artists with the aim of providing space for both artists and audiences to develop, discuss and experiment within contemporary dance and choreographic practice.
About Veem House for Performance
Veem House for Performance is an internationally oriented house for development rooted in Amsterdam. Our resources are used to give artists the space to explore, experiment, fail and grow. We support the dance, mime and performance makers of tomorrow whose work focuses on movement in relation to the body as well as social and political movement. By working collaboratively with partners, we aim to nurture and amplify multiple voices in the artistic field.
This residency exchange is a LLB Artistic Exchange project of the Life Long Burning Futures Lost and Found. Funded by the European Union. Views and opinions expressed are however those of the author(s) only and do not necessarily reflect those of the European Union or the European Education and Culture Executive Agency (EACEA). Neither the European Union nor the EACEA can be held responsible for them.