Stories
Interview: Exchange across borders with Gosie Vervloessem
28 October 2020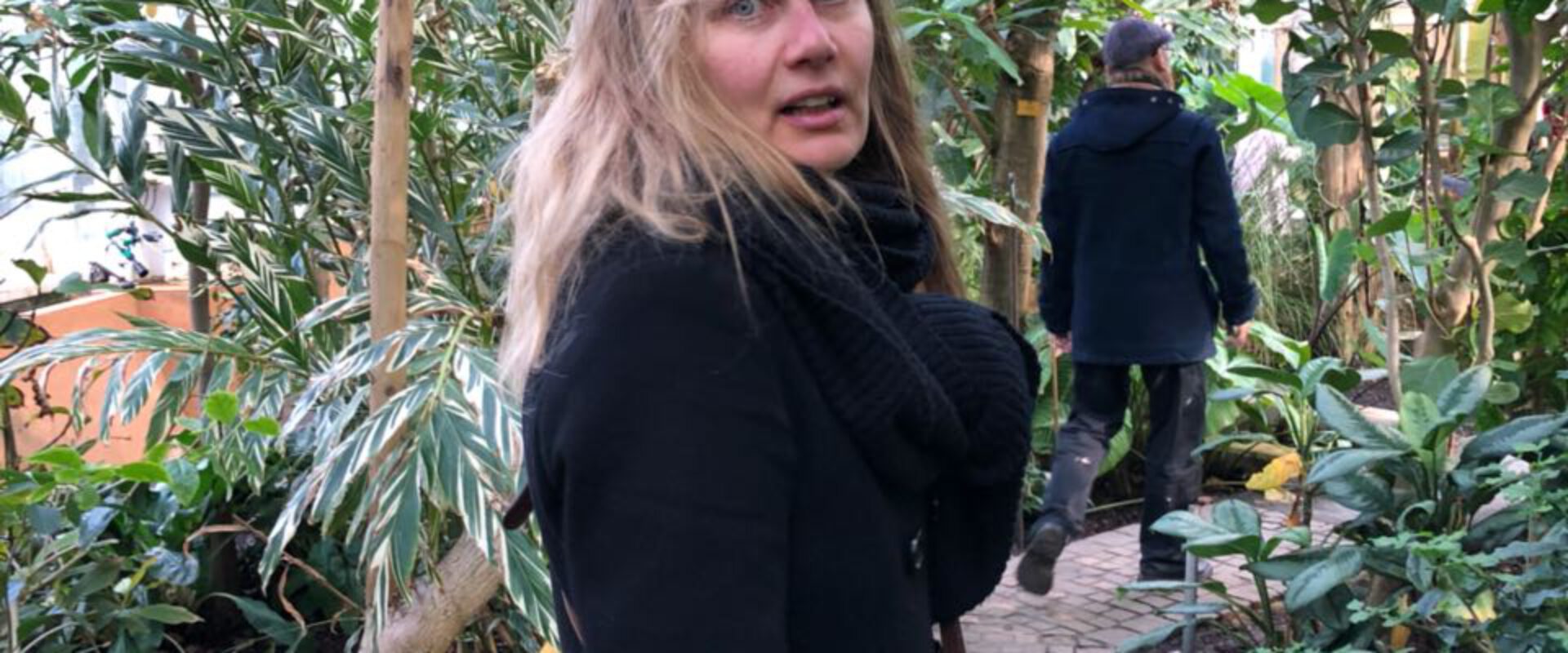 by Lies Mensink
For our October 10×10 program on International Exchange we invited international artists and professionals to share their work in a new context and to exchange with us and each other. With COVID-19 cases rising, exchanging across borders no longer seems feasible. As an Internationally oriented production house we continue to search for alternative ways. That's why we asked each artist who was supposed to perform during the 10×10 October program to share their thoughts on international exchange in these trying times. Today we speak with Gosie Vervloessem.
We invited wpZimmer and Workspacebrussels to each bring two distinctive artists to our 10×10 October program. Gosie Vervloessem was curated by wpZimmer and was supposed to perform the first chapter of her performance The Horror Garden. Vervloessem creates lecture performances in which she focuses on our relationship with nature. She observes and questions natural phenomena and reconstructs them on a micro scale.
What were you supposed to present in Veem House for Performance?
'A piece called The Horror Garden. I'm a huge fan of horror movies, and there is a specific niche in horror movies about plants. I discovered that these movies tell us a lot about our relations to plants and our relation to nature. The Horror Garden is an exploration of that field. I was supposed to show the first chapter which is about the botanical garden. I perceive horror as another way of thinking the unthinkable: where philosophy cannot go, the imaginary of horror can bring us.'
Why is international exchange important?
'I think there is something in this choosing of the word exchange, I prefer the term sharing. Exchange has this connotation in which I give you something, and you have to give something back. Whereas in sharing we put it all in the same pot. Two weeks ago, I was in Berlin for a conference which was set up for an 'exchange' between artists. We talked about our work with an audience. It is super beautiful to exchange with people who are not your own crowd. Belgium is very little, there is a lot to discover beyond.'
'When I present a performance abroad, I always try to link it to a residency. I look specifically for collective residencies, where artists meet. Residencies where you are not put into a black box or white cube. Where the organization that hosts actively creates links between people in the city and in the environment where the residency takes place.'
'I see exchange more as collaborations and sharing: what are the times we are living in? What problematics are we tackling? You always see in artistic communities that there is something in the air. Maybe now more literally: it is the corona virus that is in the air.'
How can we keep enabling exchange across borders?
'It is very hard I think, there is a lot that is shared across borders anyway. Before, when you had a meeting with somebody far away, you did it on good old fashioned Skype. I'm very interested in sharing through other means than the digital. I was in a workshop about telepathic exchange for instance – which was very nice. I'm very eager to explore exchange on the level of something more esoteric than a zoom meeting. We can learn a lot from plants, they communicate through smell, chemicals through their roots and this has no borders.'
How do you as an artist deal with these times of insecurity?
'I can still continue my research, though there are less opportunities to show. We artist create our own opportunities: I have a studio here, and we do an open house. I think it is important that we create our own platforms to show our work. We are much more flexible to adjust to certain situations than institutions or organizations. What I see around me is that everybody keeps on creating, and institutions are on the same side with the artists. We have to keep on showing works and be present in society. The danger of the situation we are living in now is being pushed in a corner. That suddenly we wake up and 'oh the general public thinks that art is not so necessary after all.' We have to be present.'
Is there something you would like to share?
A book that inspired me: In the Dust of This Planet by Eugene Thacker and the film The Secret Life of Plants by Wallon Green with music by Stevie Wonder.