Stories
Meet Tasha Arlova
15 November 2022 — by Lies Mensink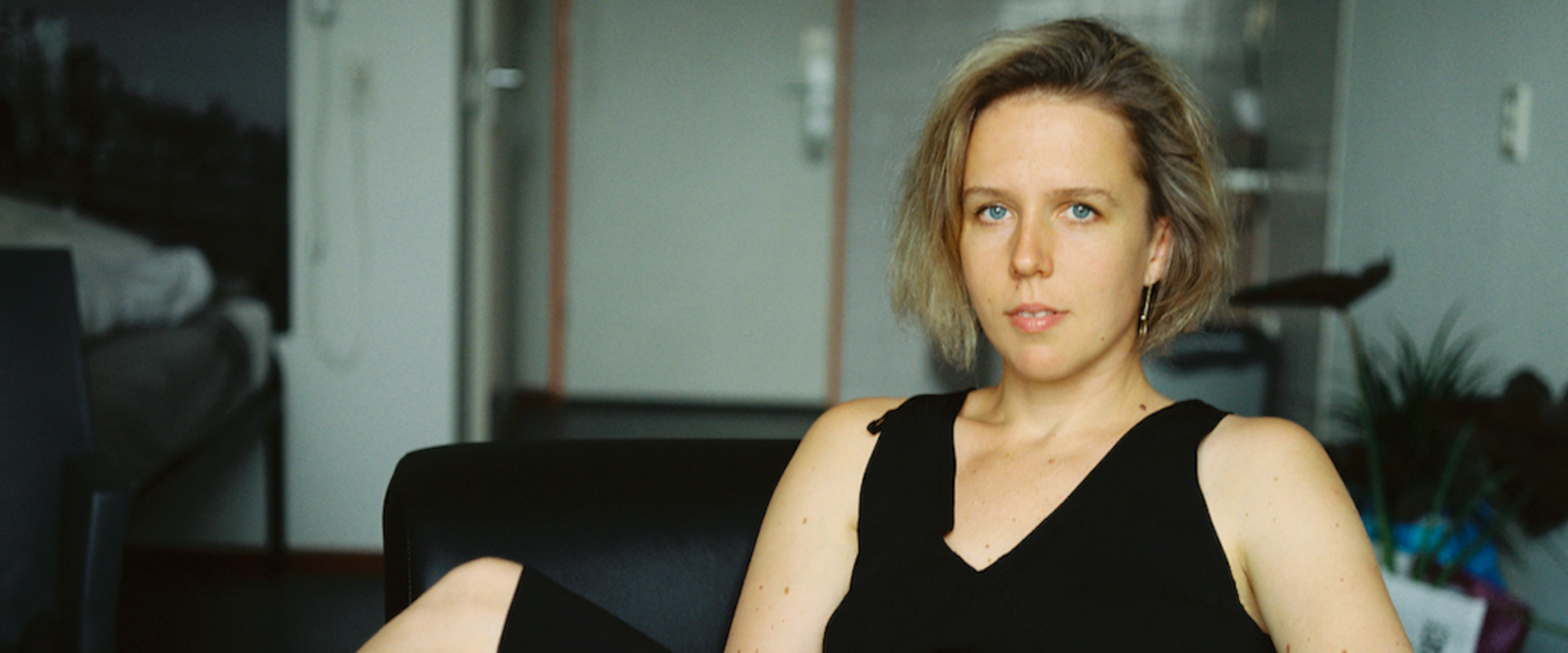 Tasha Arlova's year as a 3Package deal artist is almost coming to an end. A year in which the artistic practice of the Belarusian photographer, filmmaker, and activist took an unexpected turn.
After graduating from the Rietveld Academy Tasha was selected as a 3Package Deal artist by the "Engaged Art Coalition" consisting of Veem House for Performance, De Balie, and De Ateliers. Even though Tasha tells us "I never planned to be doing activism," the situation in Belarus forces the artist to become an activist. Since 2020 Tasha co-curates many talks and screenings about art and protests against the dictatorial regime of her homeland.
What were your plans this year as a 3Package deal artist?
"In the beginning I felt this huge pressure. I was selected by the Engaged Art coalition, 'what am I going to do now?' You know? So at the beginning of my trajectory I was planning to do what I already did: organize more talks with different activists and to moderate events. Then Merlijn Geurts of De Balie asked, 'but what do you really want? What would you do if you can go wild?'  I knew what I could do well, but I allowed myself to get lost for a while, without knowing what to do. That's how I came to performance and poetry: I wrote poems when I was 15, but this year I started writing again." 
What made you return to poetry?
"I think it was loneliness. It was a tough time when the war started. And the situation in Belarus got worse, not like a few years ago when there was still hope for a regime change. I was exhausted from talking about it and having to explain the very sad situation, to educate. At least I could write poetry to express my feelings, not necessary in a correct or understandable way."
"Poetry allows me to be melancholic or ecstatic without explaining it. That's who I am, I'm living to the fullest when I'm able to share my truth and vision of the world. I think that people don't allow themselves to feel, they find it difficult. But if we feel it together during a performance, we can share the experience."
Performing your poetry for the very first time – how was that?
"It felt very natural: sharing has always been important to me. But I was a bit afraid of confrontation. I've made films where you hear my voice, and of course I'm used to talking to an audience about somebody else. But to be present while you're sharing something related to yourself: that's very vulnerable. It is confronting, but also rewarding: opening yourself up sometimes makes other people open up too."
Poetry allows me to be melancholic or ecstatic without explaining it
Was there an audience response that moved you?
"Yes! I wrote a really angry poem, and in general it is difficult for me to be angry [laughs]. I moved to the Netherlands, with no permanent housing. I had to move all the time, I was doing cheap labor for lots of different and unpleasant places. All the pain, confrontations and frustrations I had, I put it all into the poetry. Afterwards a man came up to me, he moved from Indonesia to Amsterdam long time ago and while it would seem we did not have much in common he could completely relate to my poem. It was as if we had a shared memory and understanding of each other's experience." 
The 3Package deal is coming to an end. You will end the year by presenting your work at the International Performance Art Festival. What can we expect?
"On the evening itself I will combine storytelling with images  – originally I was a photographer. This year was a whole exploration. [Tasha laughs]. I'm also happy to return to photography. I will present a series of intimate portraits of my friends and a video work called 'Call me Home'. It is a poem about lost sense of belonging, and the search for home underneath your skin. Poetry is combined with film made by Polina Mirovskaya, and a composition made by the Iranian composer Mojan Alaiyeh. Poetry lays an emotional basis for me, then sounds and visuals are an additional layer. All the aspects of my practice really come together then – it feels complete."
Join on the 24th of November in Felix Meritus to experience the work of Tasha and fourteen other 3Package Deal Artists during the International Art Talent Festival. Entrance is free, but capacity is limited.
Get your tickets here → https://felixmeritis.nl/programma/international-art-talent-festival/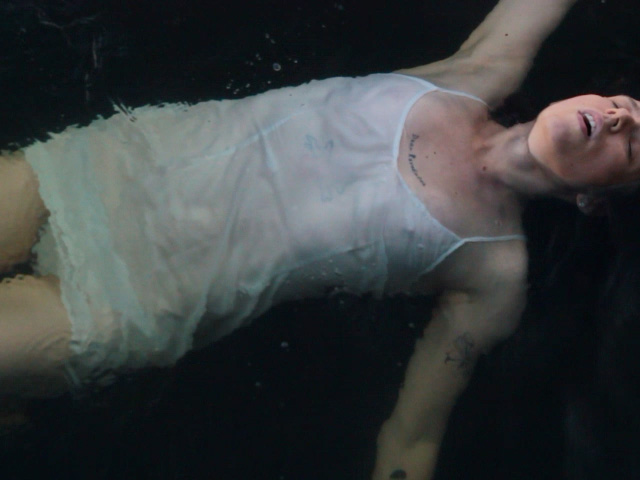 Still from the short film Call me Home