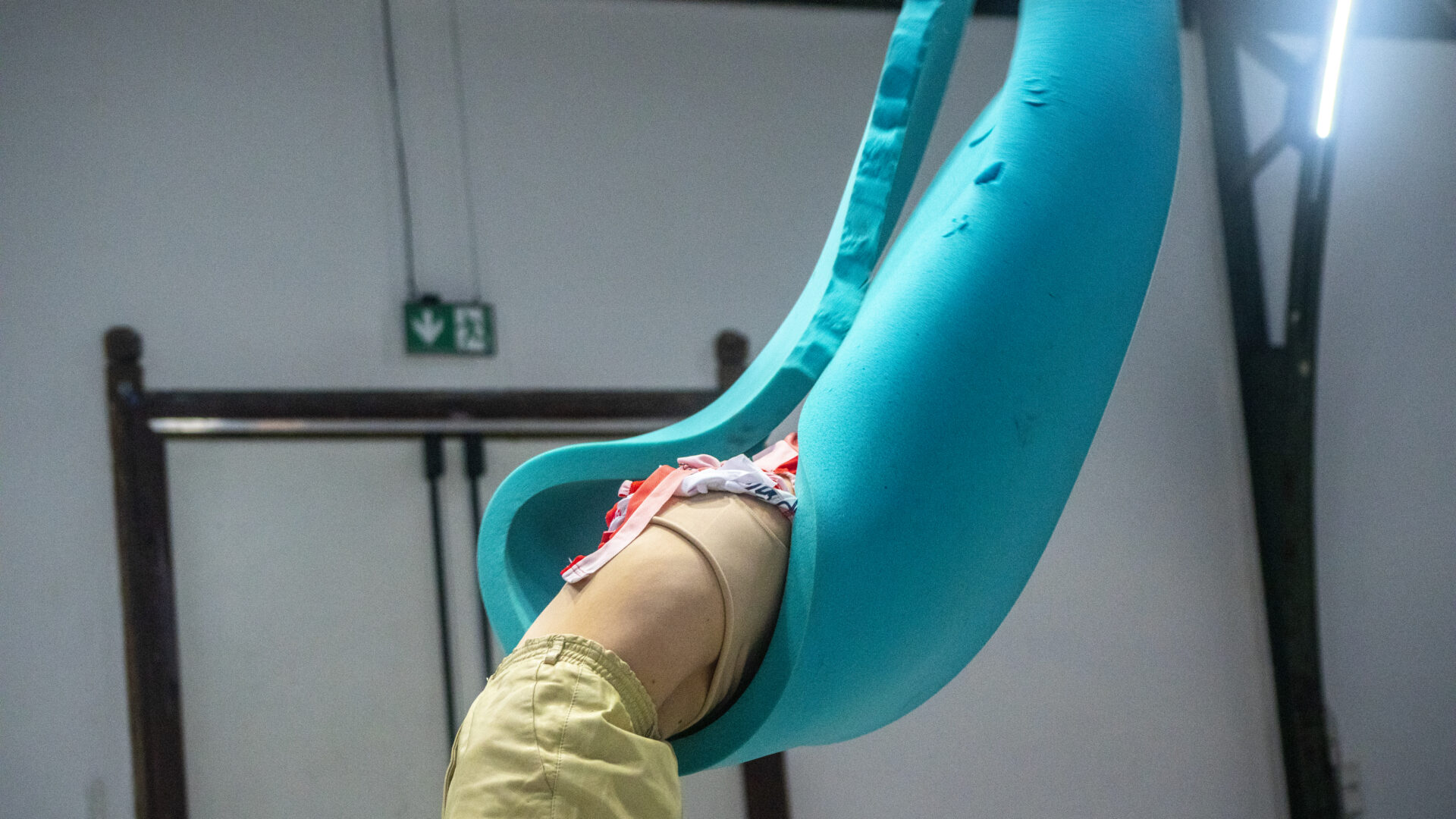 Through a set of spaces and moments An attendee explores the potential relationship of the human species to relate to the grounds it is existing upon. It looks for that "gap" space, where neither "the one" nor "the other" exists, but primarily its interference pattern.
The ground and performer appear to alter one another to find details and fractures of missing links, information and memory. In the catacombs of western patriotism, where eco-feminism is bonding with fascism and late (and tired) capitalism, the performing materials are still restlessly vibrating. An echo, an echo, can never, can never, be taken, be taken, back, back.
In this zone, the work searches for an area alongside different materials and conversations, hoping to sense possible ways of "attending", even in great impossibility and uncertainty.
Referenced attendees of this work are the artists Alina Popa, Ana Mendieta, Camille Claudel, Chantal Akerman and Teresa Winter.
About Antonia Steffens
Antonia Steffens (Germany, 1992) is an Amsterdam based performer, dramaturg and advisor. She studied contemporary dance and choreography in Cologne and Amsterdam. In her practice, Antonia looks for a dialogue in between spectatorship and material, often to be found in an environment made out of movement, objects, materials, light and sound. Antonia's recent interest lies in researching ways of attention that exceed the separate/binary idea of subjectivity and focuses on the concept of co-emergence.
Tour dates
26 – 11 – 2020 (try-out)
Veem House for Performance, Amsterdam
27 – 11 – 2020 (premiere)
Veem House for Performance, Amsterdam
28 – 11 – 2020
Veem House for Performance, Amsterdam
"Steffens work poses questions about the arrangements in our world, and how historical, political and social grounds continue to resonate and vibrate in our bodies, how they determine feelings and actions, without us always (wanting to) be aware of it." – Fransien van der Putt, Theaterkrant
Credits
Choreography and performance
Antonia Steffens
Set design
Nikola Knezevic & Antonia Steffens
Sound design
Antonia Steffens (sources: Teresa Winter, Free sound archive)
Light design
Paulina Prokop
Costume
Ginta Tinte
Advice
Keerthi Basavarajaiah
Produced by
Veem House for Performance
Coproduced by
Nicole Beutler Projects
An attendee is a co-production of Veem House for Performance and Nicole Beutler Projects. Veem House for Performance and Nicole Beutler Projects are collaborating on the development of GREENHOUSE, a new sustainable talent development network for innovative dance, performance and mime. Network partners are: Boogaerdt/VanderSchoot, Keren Levi|NeverLike and BAU platform for dance and performance.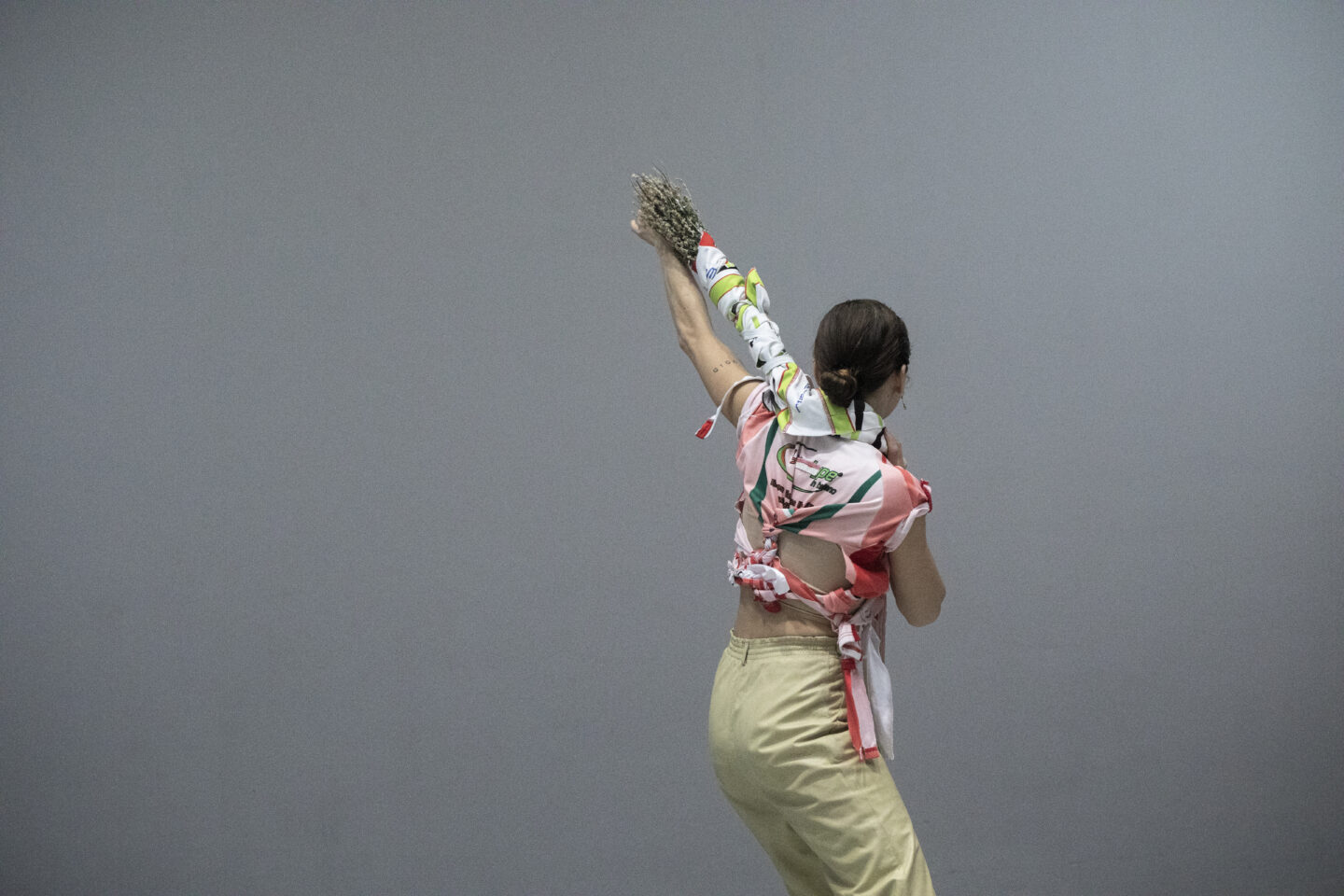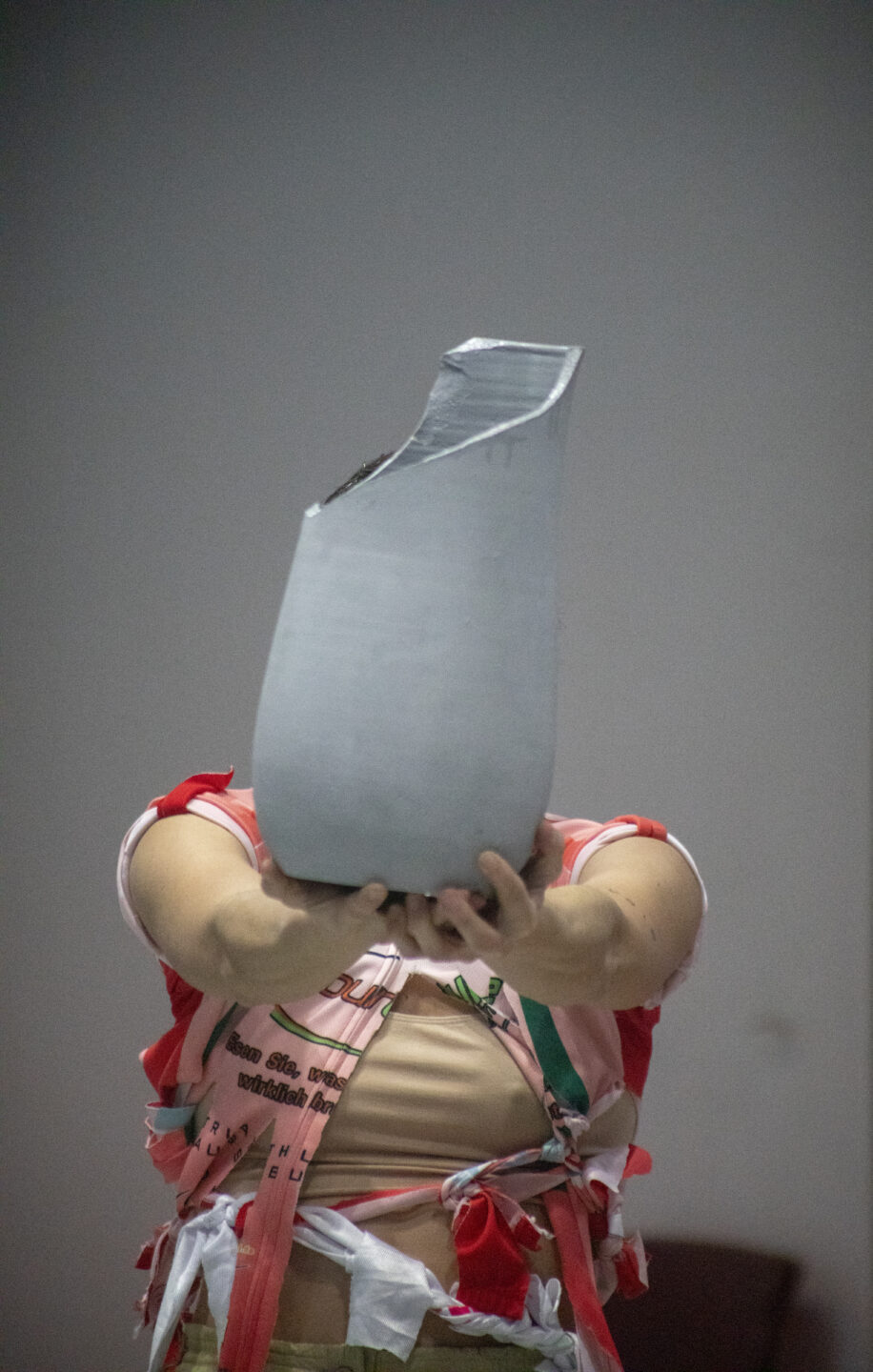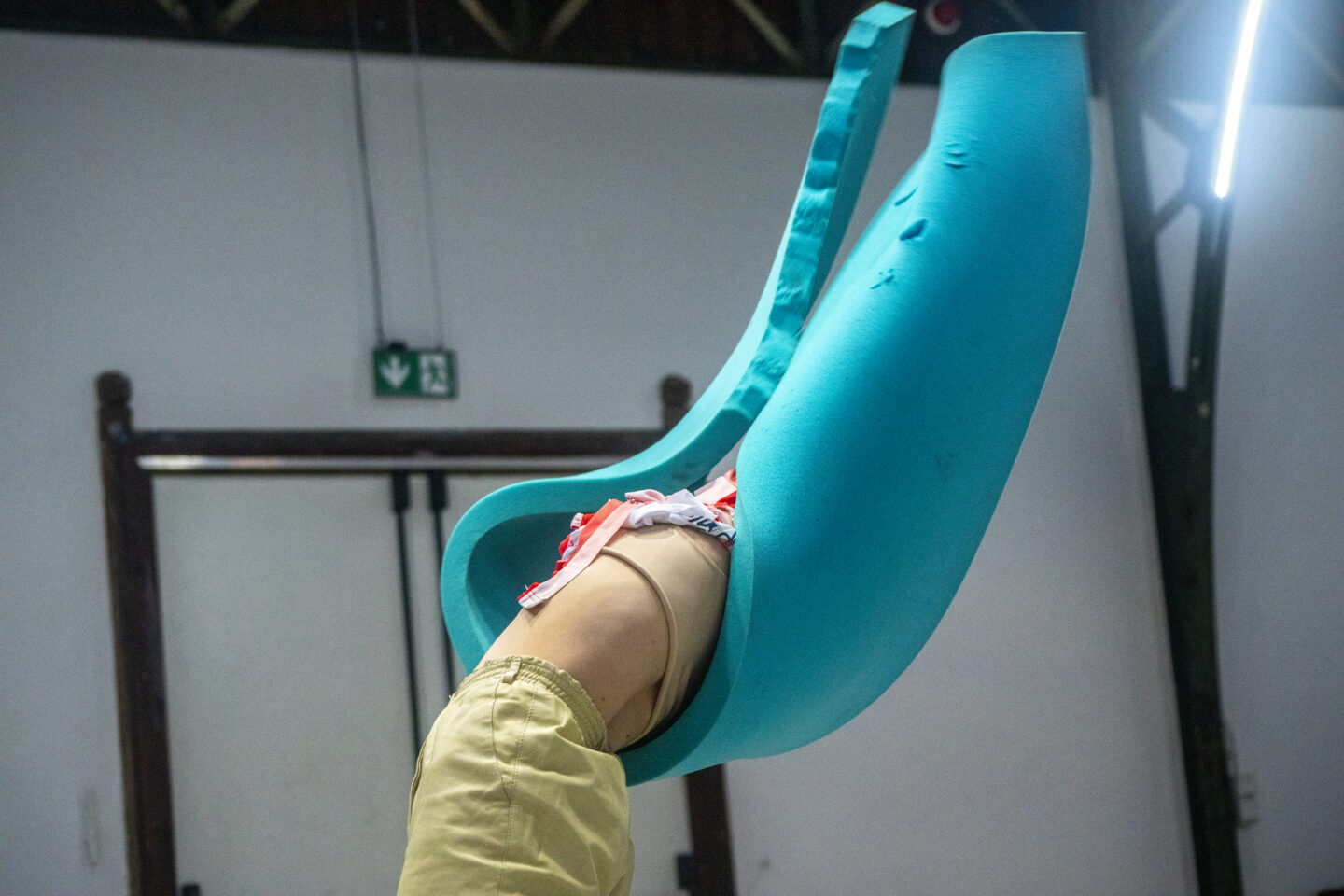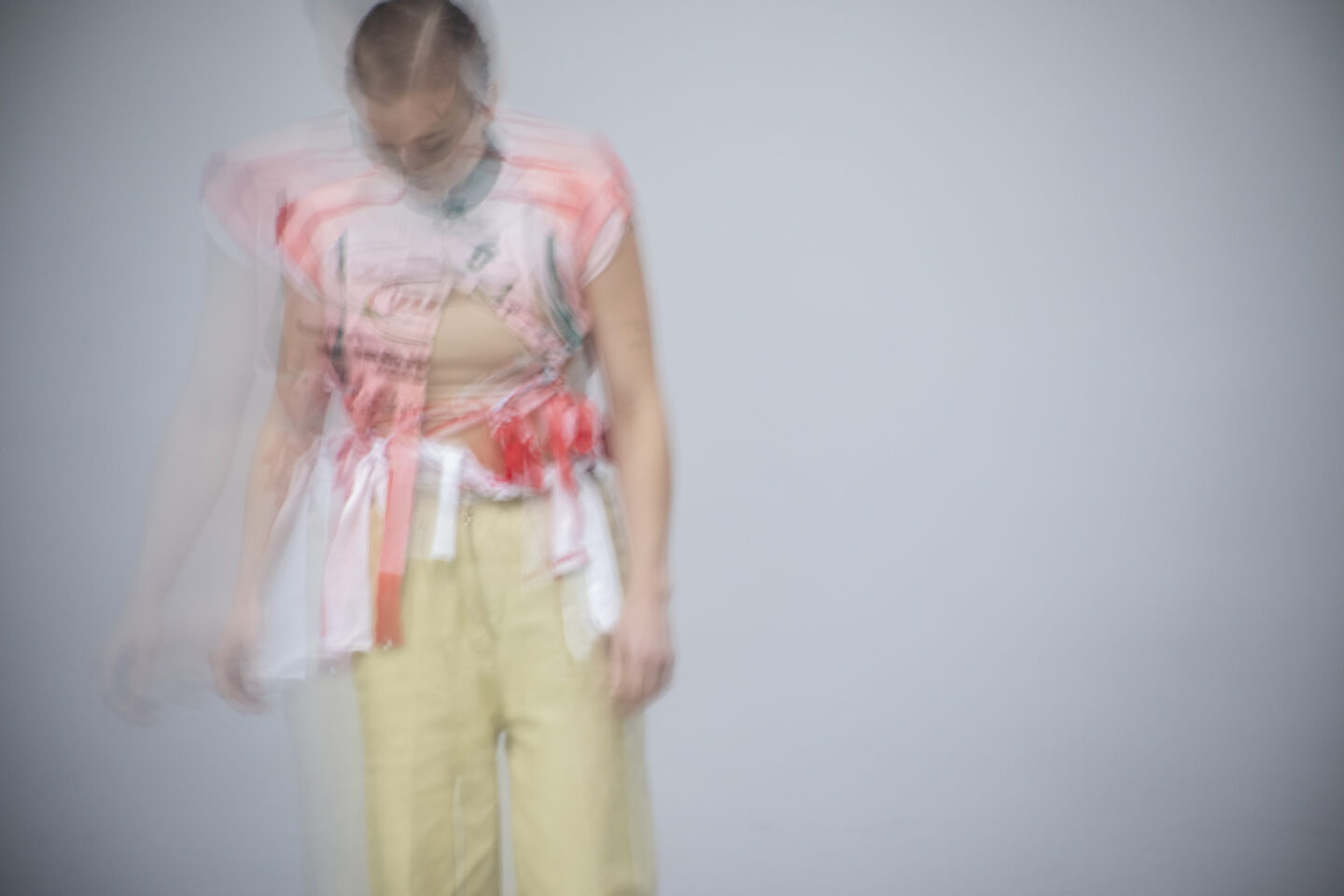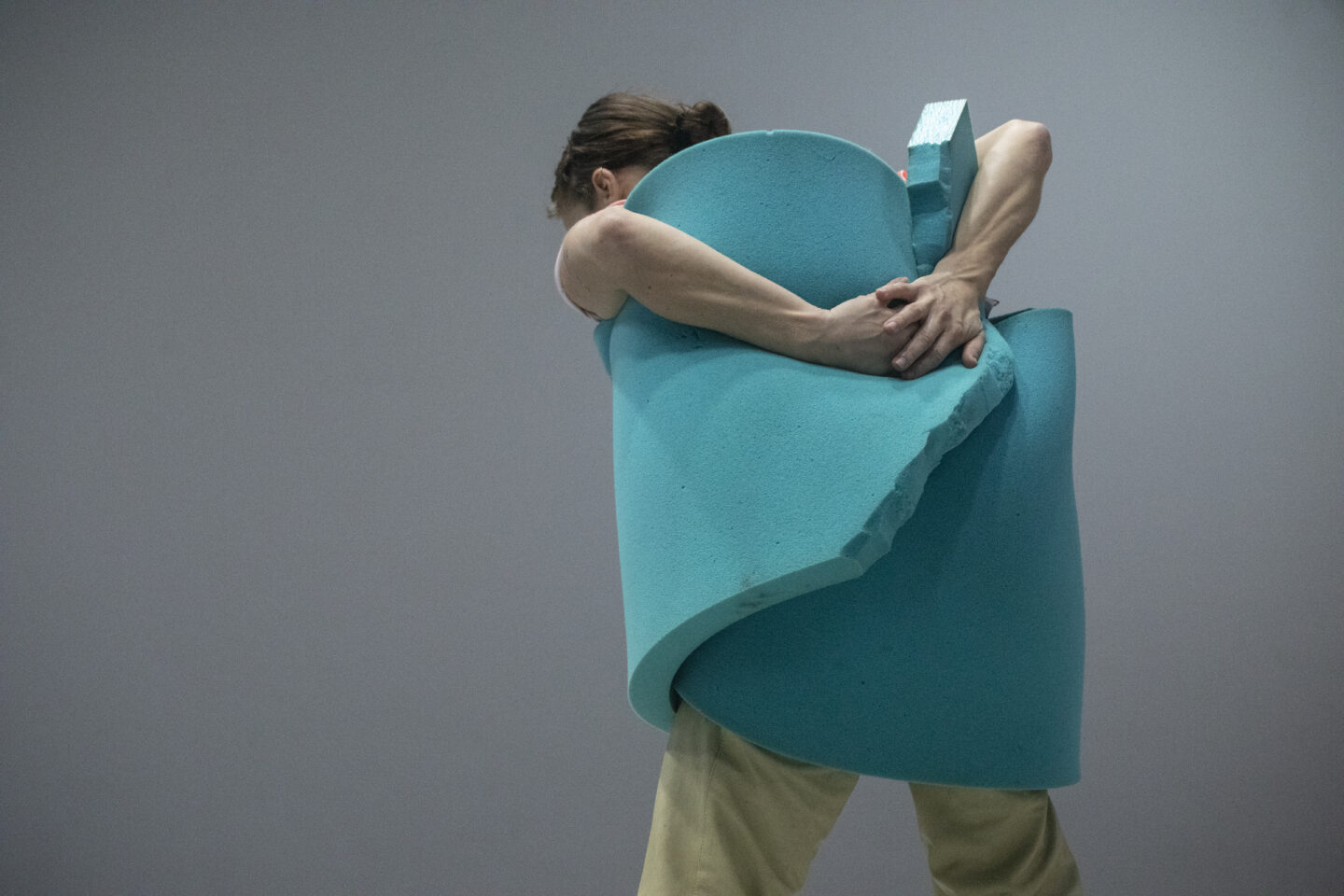 You might be interested in
Interview: meet the co-curators of the November 10×10 program
more information