Productions
Never Never Never Ever Never Never Ever Never Ever Ever EVER Ever EVER Give Up Unless It Gets Too Hard 2 | Billy Mullaney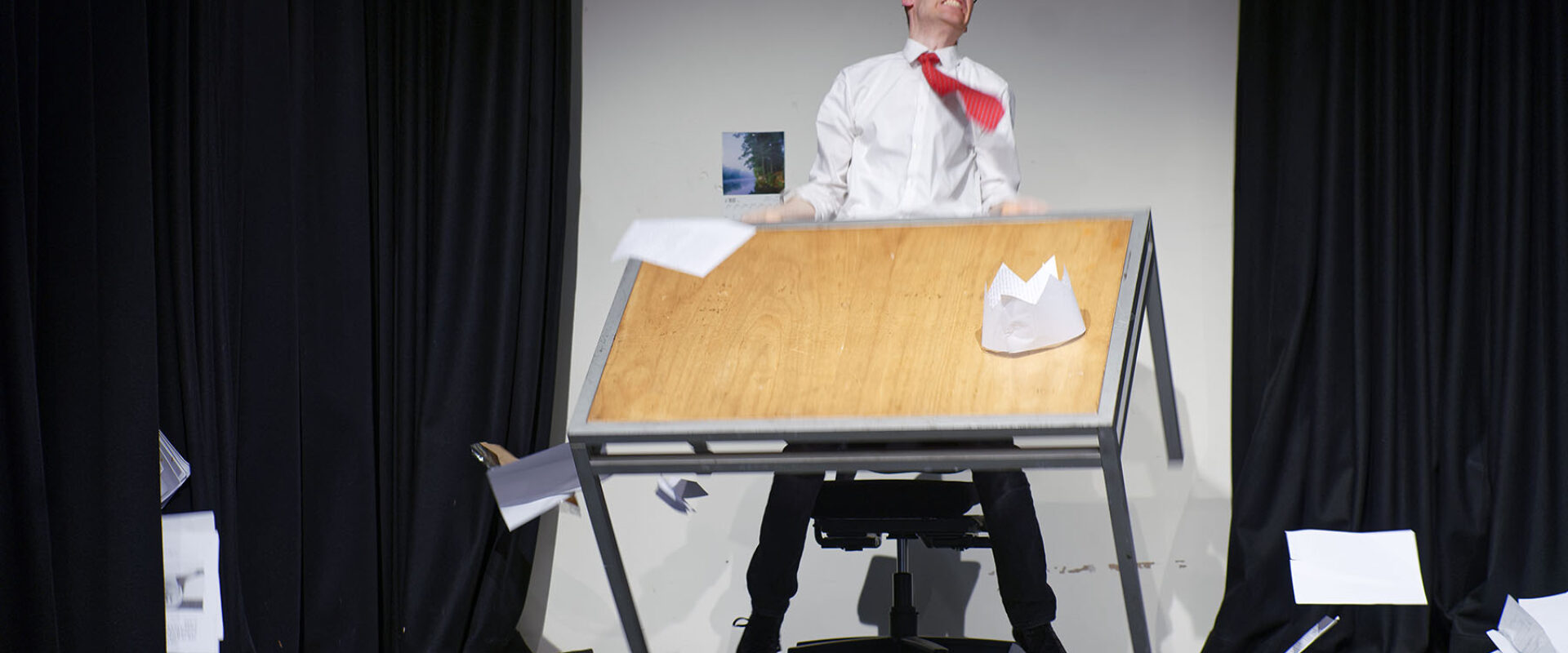 Billy Mullaney is currently working on Never Never Never Ever Never Never Ever Never Ever Ever EVER Ever EVER Give Up Unless It Gets Too Hard 2. This upcoming performance consists of filming and editing a promotional trailer for the performance itself. A crew painstakingly sets up a pre-scripted series of shots onstage, records them, and delivers the footage to an editor who assembles the trailer live.
NNNENNENEEEEEGUUIG2H2 responds to (by playing along with) the labor obligatorily required to generate online presence and outreach. The piece was inspired by the ways in which we curate and perform flattering versions of ourselves online, through social media platforms and beyond. 
A spiritual predecessor of the work was devised at Das Arts, where Billy was selected as a finalist for the AHK graduation prize. That work was presented at Veem House for Performance as well as selected for both Spoormakers Festival and Makersdag at Het Huis Utrecht.
NNNENNENEEEEEGUUIG2H2 is scheduled to premiere in Spring 2022.
Join Billy's ongoing research in our Open Studio on the 8th of July 2021!
Tour dates
08/07/2021
Veem House for Performance (Research sharing/Open Studio)
Credits
Concept
Billy Mullaney
Performers
Ruth Borg, Laura Boser, Elliot Dehaspe, Maja Grzeczka, Tom de Ronde
Co-produced by
TILT & Veem House for Performance
Made possible by
Prins Bernhard Cultuurfonds
About Billy Mullaney
Billy Mullaney (USA) is an Amsterdam-based theater artist and performer. A recent graduate from DAS Theater, he has a background in devised theater, circus, and performance art. Billy's work often foregrounds the physical impact of movement and thought on the body, indexing the stakes of adhering too closely or successfully to logics such as the attention economy or post-fordist production. His work has sampled forms such as children's television shows, quantum physics lectures, promotional trailers, and tarot readings.