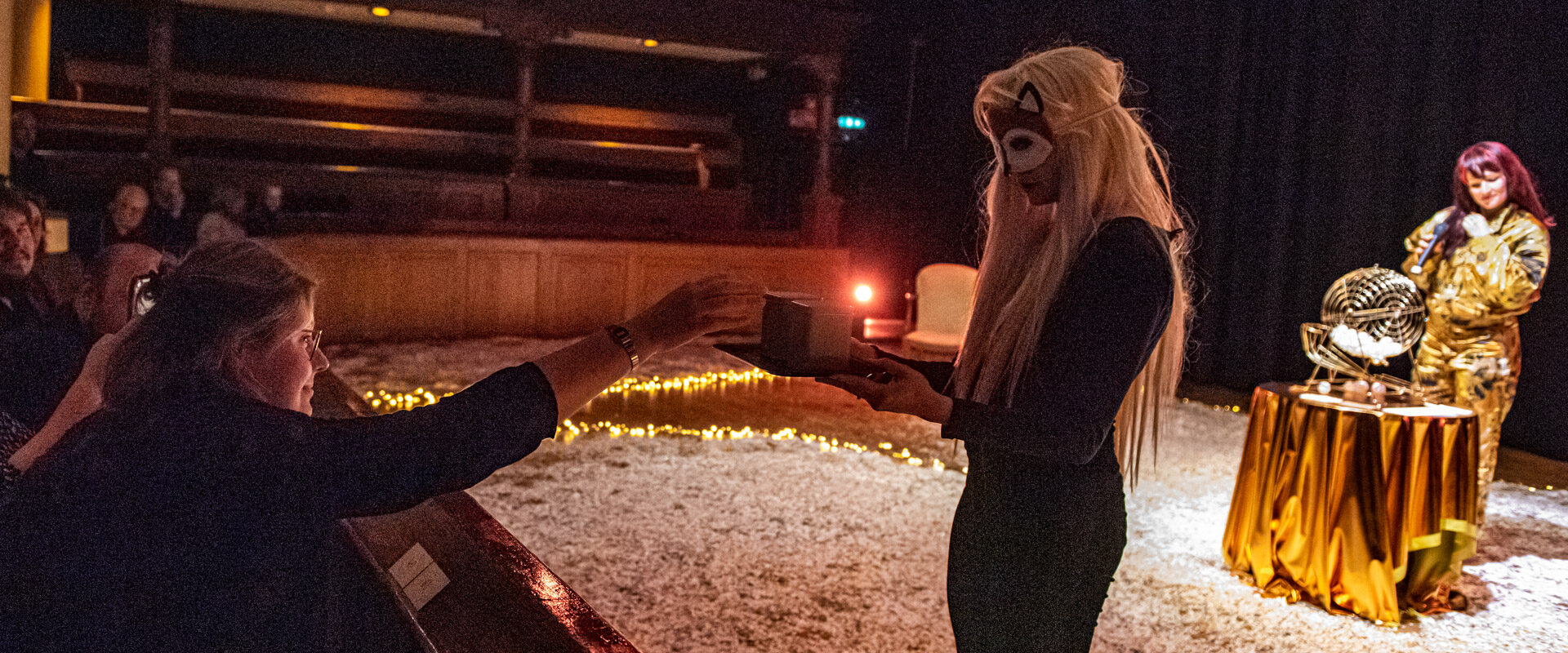 Care smells like tea. All warm. Offered at home.
Care can be very sweet but it can also be rotten.
Bad care leaves a dirty taste in your mouth. Sour.
Care smells like Lyseol from cleaning.
Care tastes prima, it tastes like the sea.
House Artists Olivia Reschofsky and Alice Pons from MOHA, in collaboration with theatre maker Biljana Radinoska, have created a new performance around care: Carehood. Carehood explores aspects of care by creating a lottery for the audience, in which a series of care gestures can be won through the playful turning of the bingo machine.
This piece creates conditions for a sense of community to unfold, for the participants to unite or associate with one another. We become connected individuals, peers, and temporary colleagues, who move through different spaces creating a Carehood.
Who Cares?
Carehood is part of MOHA's longer research 'Who Cares?'. An artistic project in the form of a series, in which MOHA investigates and exposes the place of care in our society.
The artists delve into various professions that deal with care: they work with neighborhood cleaners, the housekeeping staff of a care home, social workers, farmers, nurses and in a cemetery. For a minimum of three months they reside in one location and immerse themselves in different professions to create a layered portrait through the lens of care.
Carehood is chapter 2, inspired by their encounter with the employees and residents of Nijlanstate, a senior cooperative in Leeuwarden.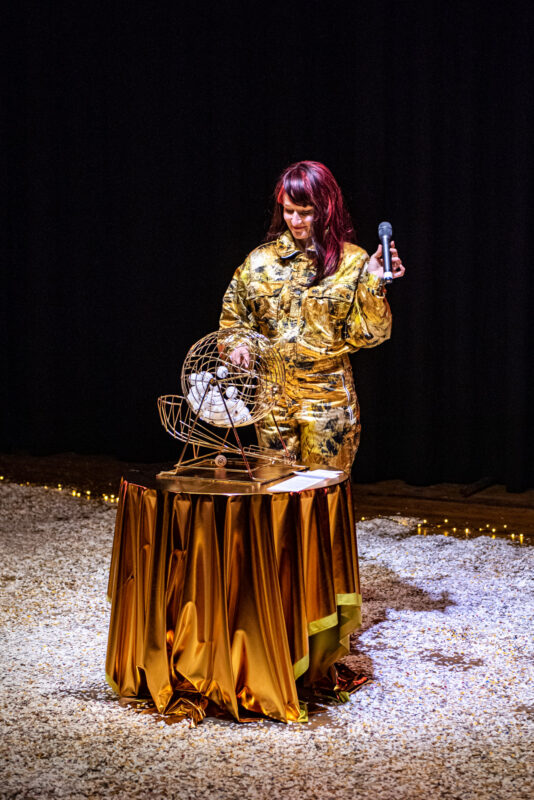 About the makers
MOHA is an Amsterdam-based artist collective that creates performances, presents workshops, devises publications, and proposes alternative curatorial models. Operating inside and outside conventional art institutions, MOHA works in public spaces and with specific communities, aiming to shatter our personal bubbles and connect with the day-to-day realities of people we might otherwise never encounter. MOHA is a House Artist of Veem House.
Biljana Radinoska is a freelance theater director and dramaturge based in Amsterdam. Approaching theater as an environment, Biljana creates dramaturgical formats and performance techniques where intimate and social tremors can be collectively examined. Her work departs from repertoire theater and consists of expanding the notion of mise-en-scene with a particular interest in the relationship between the performer and audience, intimate and public, subject and object; often stimulating transitions between one and the other.
Credits
Concept and realization
Olivia Reschofsky, Alice Pons (MOHA project) together with Biljana Radinoska
Audio
Bonne van der Wal
Produced by
MOHA project, Explore the North, Arcadia, Veem House voor Performance
Partners
Nijlanstate, Westerkerk
Supported by
Fonds Podiumkunsten, BankGiro Loterij Fonds, Fonds21
Photos by
Denise Amber