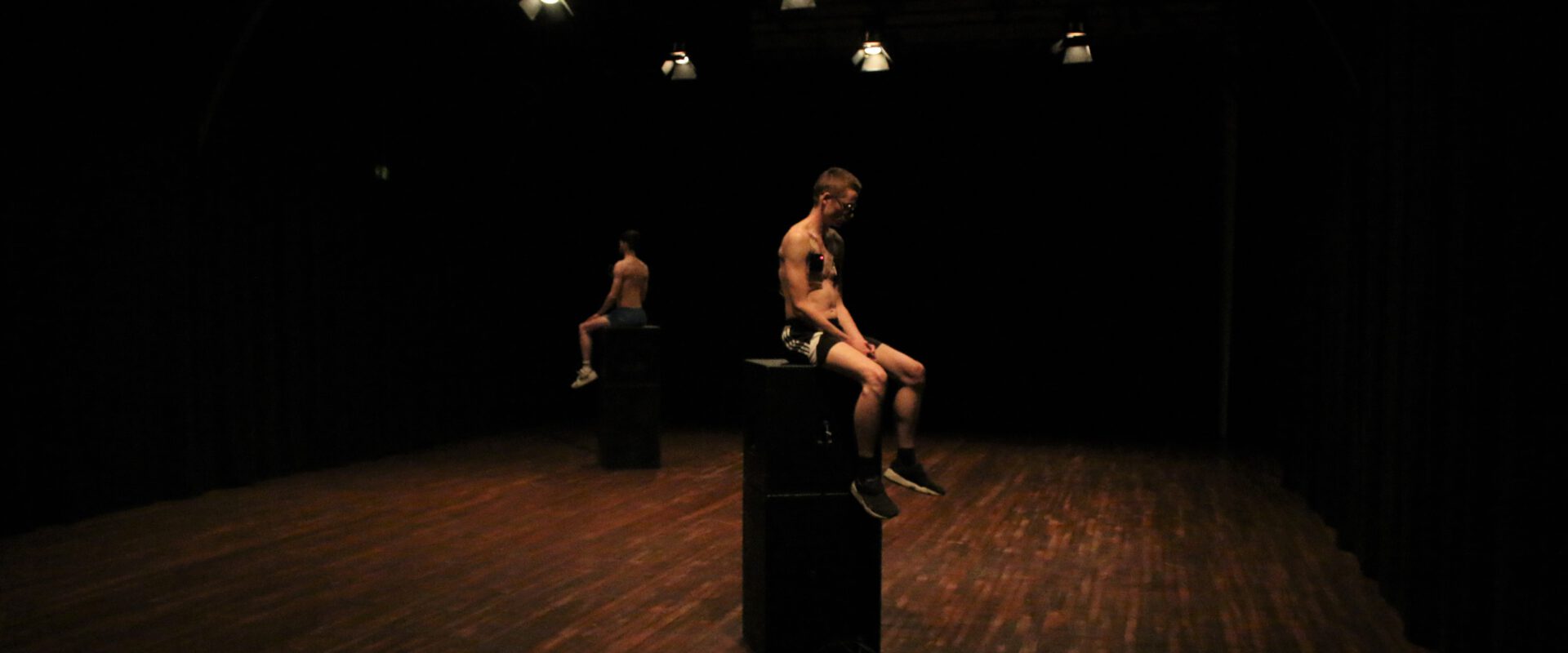 We ask a lot from our body, but what does the body actually want to tell us?
In this musical and physical composition, two performers (Anthony van Gog and Erik van de Wijdeven) expose the most honest gauge of our state of being: the heart. Directed by the rhythm of each other's heartbeats, their bodies become more and more intertwined. Can they give a voice to the body without missing a beat? Heartscore is a visual listening experience in which the dialogue between head and body is sounded in an intriguing way.
Heartscore is a 'physical score' and has been created from a great fascination for the body, its processes and its expressiveness. In a physical score, it is not the musical instrument that is central, but the 'body-as-instrument'. In this way the body gets the chance to speak, so that we get the chance to listen to it in order to continue to understand it.
The creation of Heartscore is the sequel to the physical score Breathing Piece, which also focused on the "body-as-instrument".
Credits
Concept
Anthony van Gog & Maarten Heijnens
Performance
Anthony van Gog & Erik van de Wijdeven
Technics & sound
Joel Thurman
Coaching
Arno Schuitemaker
Registration
Anastasija Pirozenko
Co-production
Makerhuis Tilburg, Veem House for Performance, Playground (STUK & M), Technology Driven Art (Lectoraat) and VIA ZUID.
Made possible by
Amsterdams Fonds voor de Kunst (AFK), deBuren (Grensverleggers), Janivo Stichting, Stichting Melanie and Podium Bloos.
Special thanks to
Mark IJzerman, Instrument Inventors Initiative (iii), Marcelle Kuiper, Peter Missotten, Lisa Reinheimer (DansBrabant), Martin Verheesen, Heleen Volman and Joanneke van de Woestijne
This initiative was made possible by Grensverleggers, a scheme to support cultural collaborations between parties in Flanders, the Province of Noord Brabant, the Province of Limburg and the Province of Zeeland.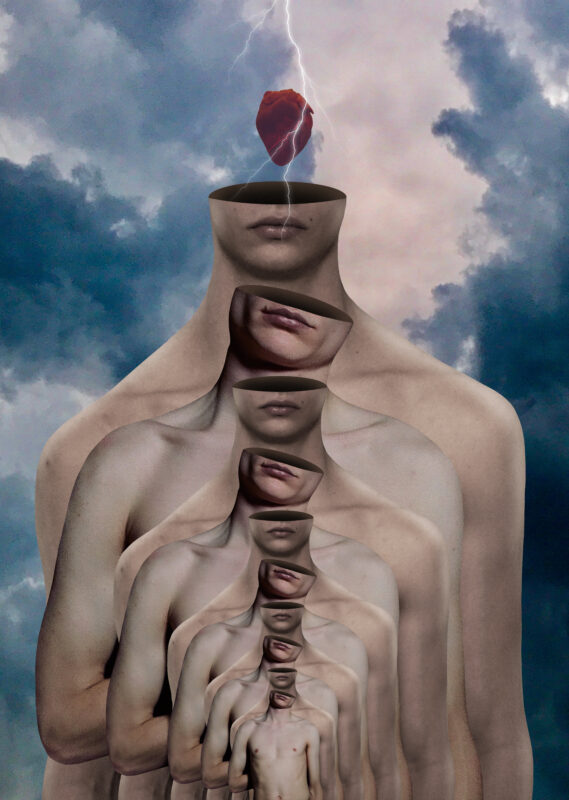 Interview
Under Construction: Anthony van Gog & Maarten Heijnens
more information