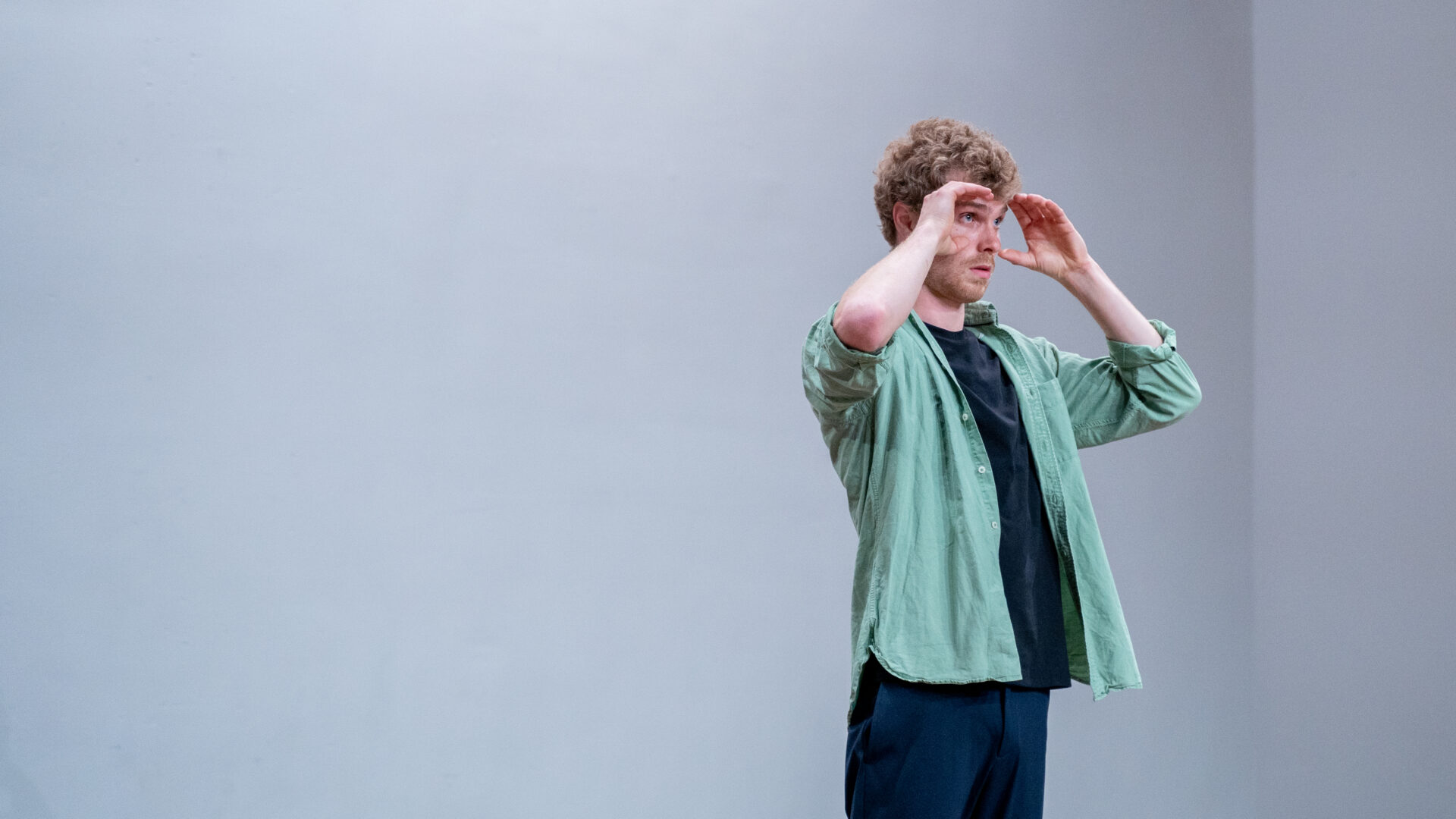 A performance that meanders through the life of the digital human through a series of physical etudes; from scrolling, swiping and tapping to an intimate tinder date.
Socio-economic figures occupy a special place within the work of the 20th-century theater innovator and mime artist Étienne Decroux (1898-1991). Those figures show the daily actions of the people at that time; sanding wood, drinking wine, grabbing a grapefruit. Decroux distils from this daily act a poetic moving image of humanity. In I, Phone, Rob Smorenberg (1993-present) starts from the same principle and zooms in on the 21st century gadget that fundamentally changed our actions: the smartphone.
I, Phone will premiere in the summer of 2021 and is a coproduction of De Warme Winkel and Veem House for Performance.
Tour dates
21/06/2020
Veem House for Performance (work-in-progress presentation)
20/06/2020
Veem House for Performance (work-in-progress presentation)
19/06/2020
Veem House for Performance (work-in-progress presentation)
Credits
Concept and performance
Rob Smorenberg
Supervision
Ward Weemhoff
Thanks to
Suzan Boogaerdt and Bianca van der Schoot
Light design
Pablo Fontdevila
Coproduction
De Warme Winkel & Veem House for Performance