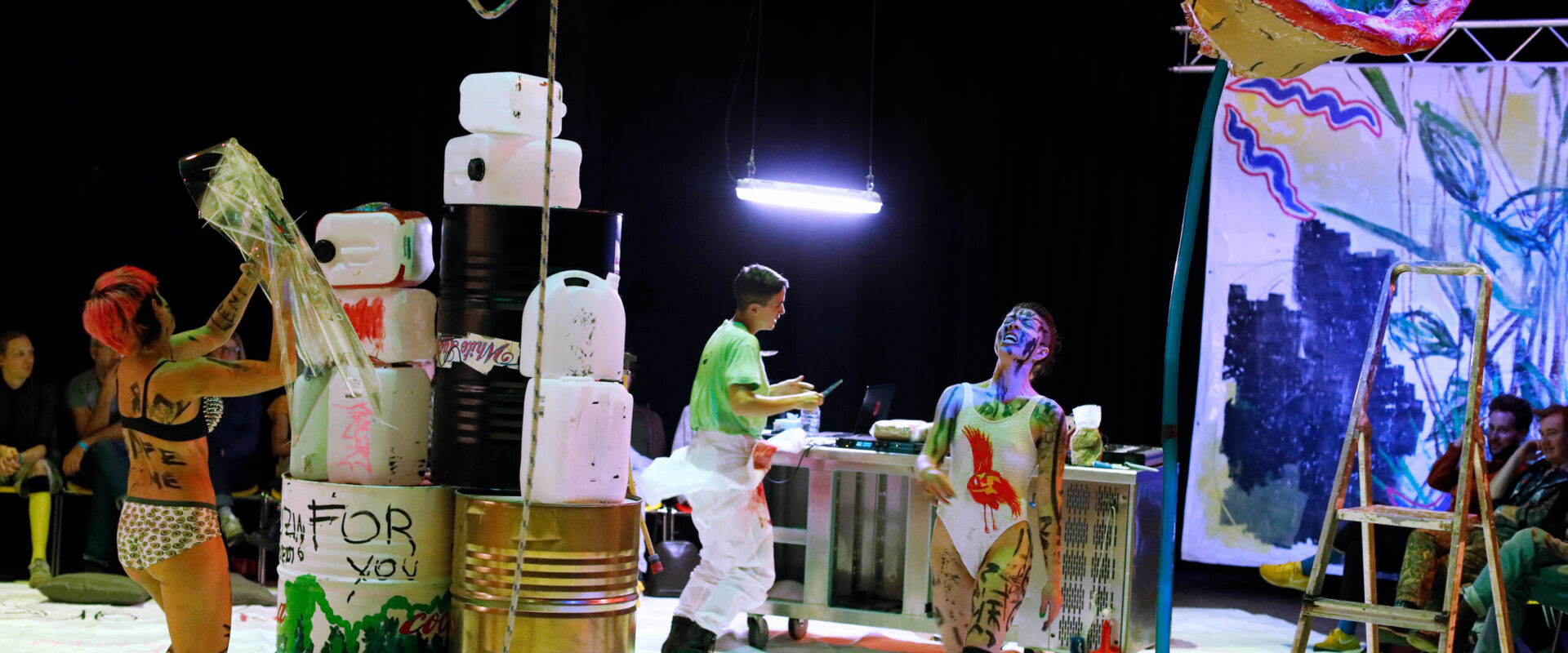 OMNI TOXICA is a journalistic and forensic performative ritual on the history of Coca and how it passed from being a green, sacred, medicinal plant into a whitewashed, capitalist, toxic product: cocaine. The project borrows strategies from journalism, spiritism, narco culture, alchemy and activism to construct a dystopian laboratory. Here the politics of death behind what we call the Coca-Cocaine-Cola complex are revealed as the continuation of a neo-colonial order in place. In OMNI TOXICA the coca plant machiavellizes its own court case while shedding light on the incoherent gap between justice and legality, between wellness and toxicity that overshadows this whole multibillion-dollar industry.
About Paula Chaves Bonilla
Paula Chaves Bonilla (she/they) is a Colombian artist and activist based in Amsterdam. She has a background in contemporary dance, choreography, theatre and circus and now works as a dance and theatre maker across these disciplines. Her artistic research explores embodiments of denouncement, resistance and disobedience within contexts of censorship and surveillance.
Since 2015, Paula has been creating a series of works on the proximity between contemporary art production & neoliberal capitalism, which resulted in: Paraart (2015), Against the Wall (2017) and Omni Toxica (2019).
Paula Chaves Bonilla is currently a House Artist at Veem House for Performance, artist in residency at the Creative Crossroads program within the Life Long Burning dance network, member of the 'Climate Justice Code for artists and art institutions' (a project initiated by Casco) and co-founder of Papaya Kuir (an Intersectional feminist collective for & by Trans & Queer Lesbian Latinx Asylum seekers/Migrant artists in The Netherlands).
Tour dates
18/10/2019
Productiehuis Theater Rotterdam
19/10/2019
Productiehuis Theater Rotterdam
14/11/2019
Veem House for Performance, Amsterdam (premiere)
15/11/2019
Veem House for Performance, Amsterdam
16/11/2019
Veem House for Performance, Amsterdam
24/03/2020
WORM, Rotterdam (postponed due to COVID-19)
21/08/2020
Zürcher Theater Spektakel, Zürich (postponed due to Covid-19)
22/08/2020
Zürcher Theater Spektakel, Zürich (postponed due to Covid-19)
03/09/2020
My Wild Flag Festival, Stockholm
04/09/2020
My Wild Flag Festival, Stockholm
20/08/2021
Het HEM, Amsterdam
26/08/2021
Zürcher Theater Spektakel, Zürich
27/08/2021
Zürcher Theater Spektakel, Zürich
28/08/2021
Zürcher Theater Spektakel, Zürich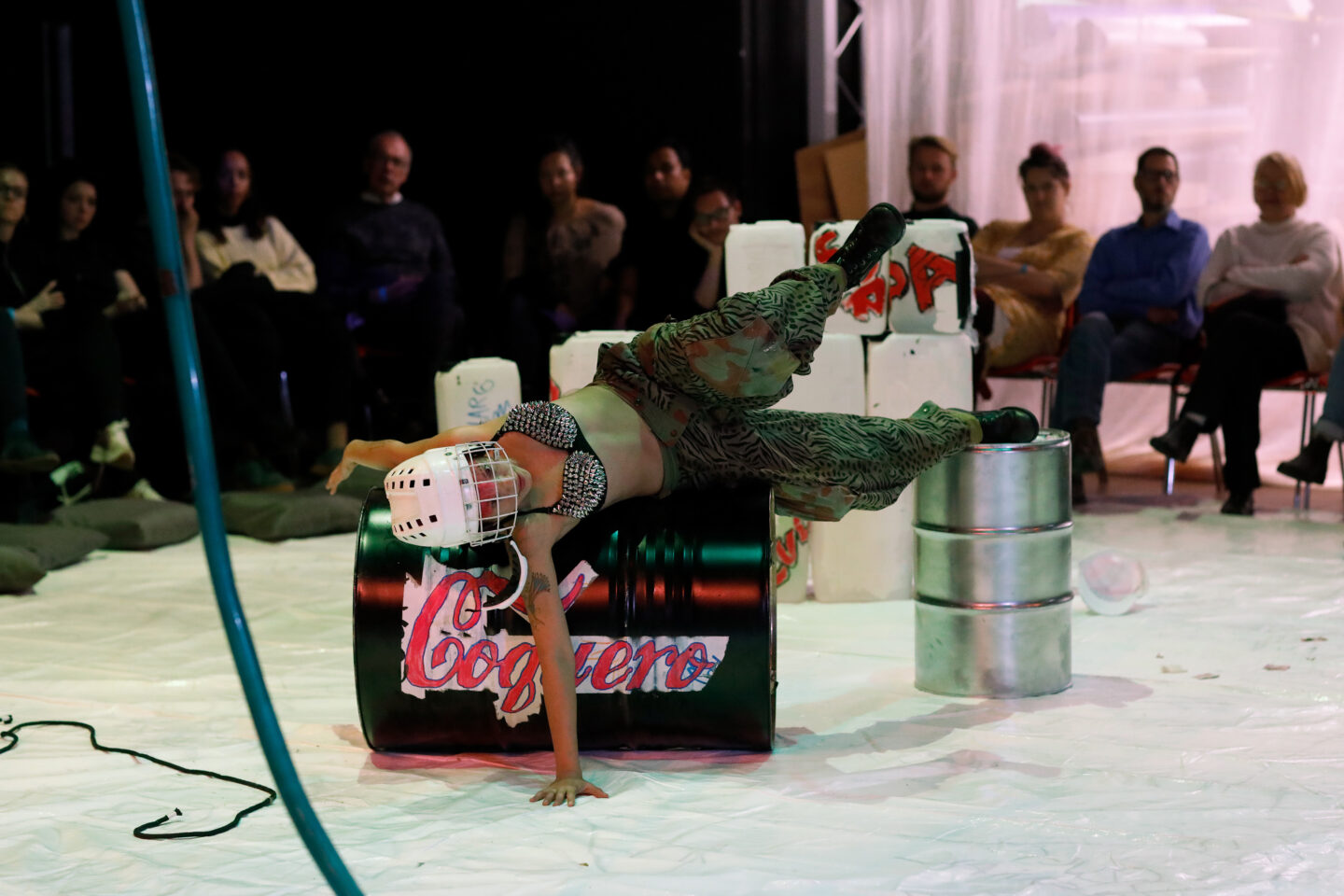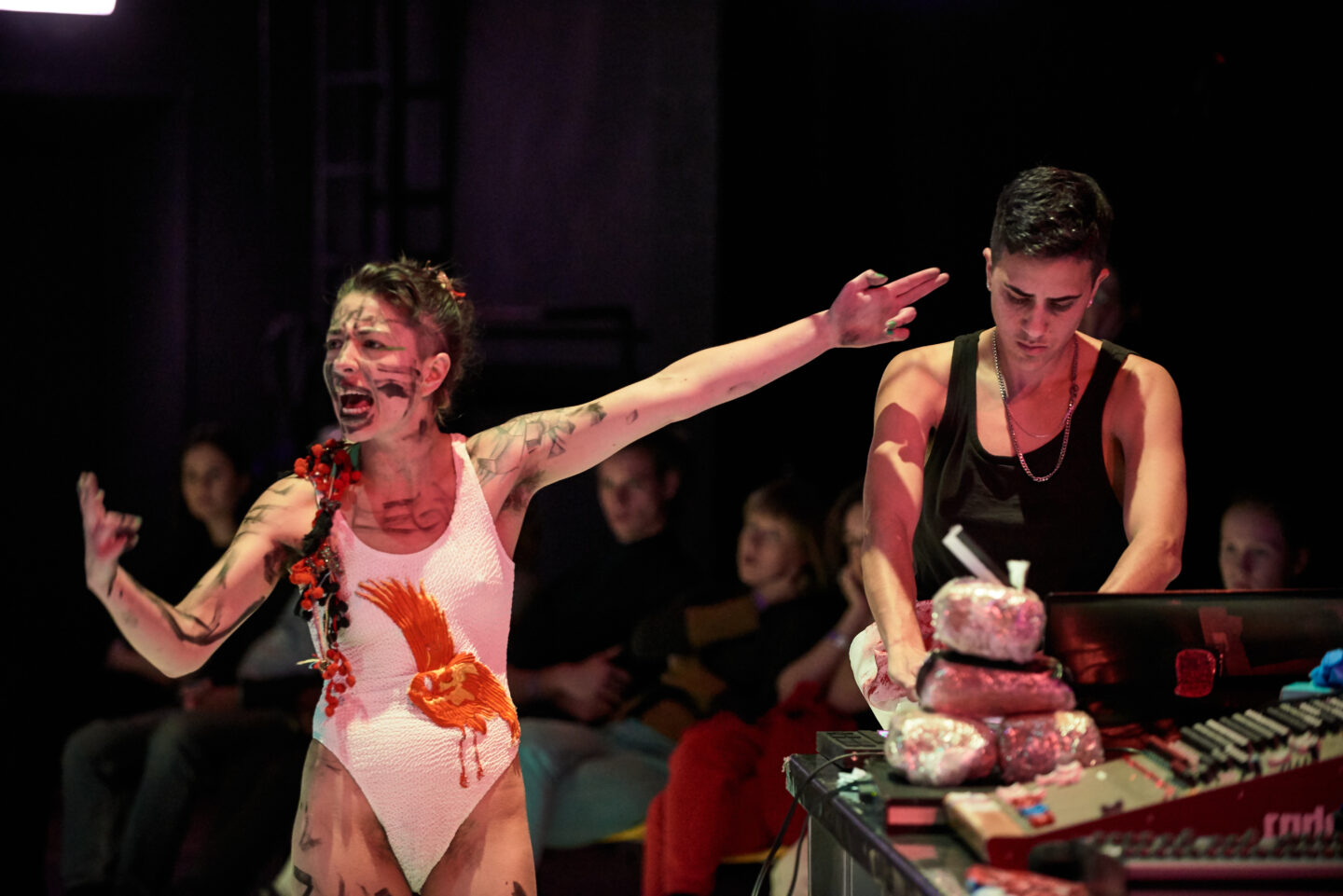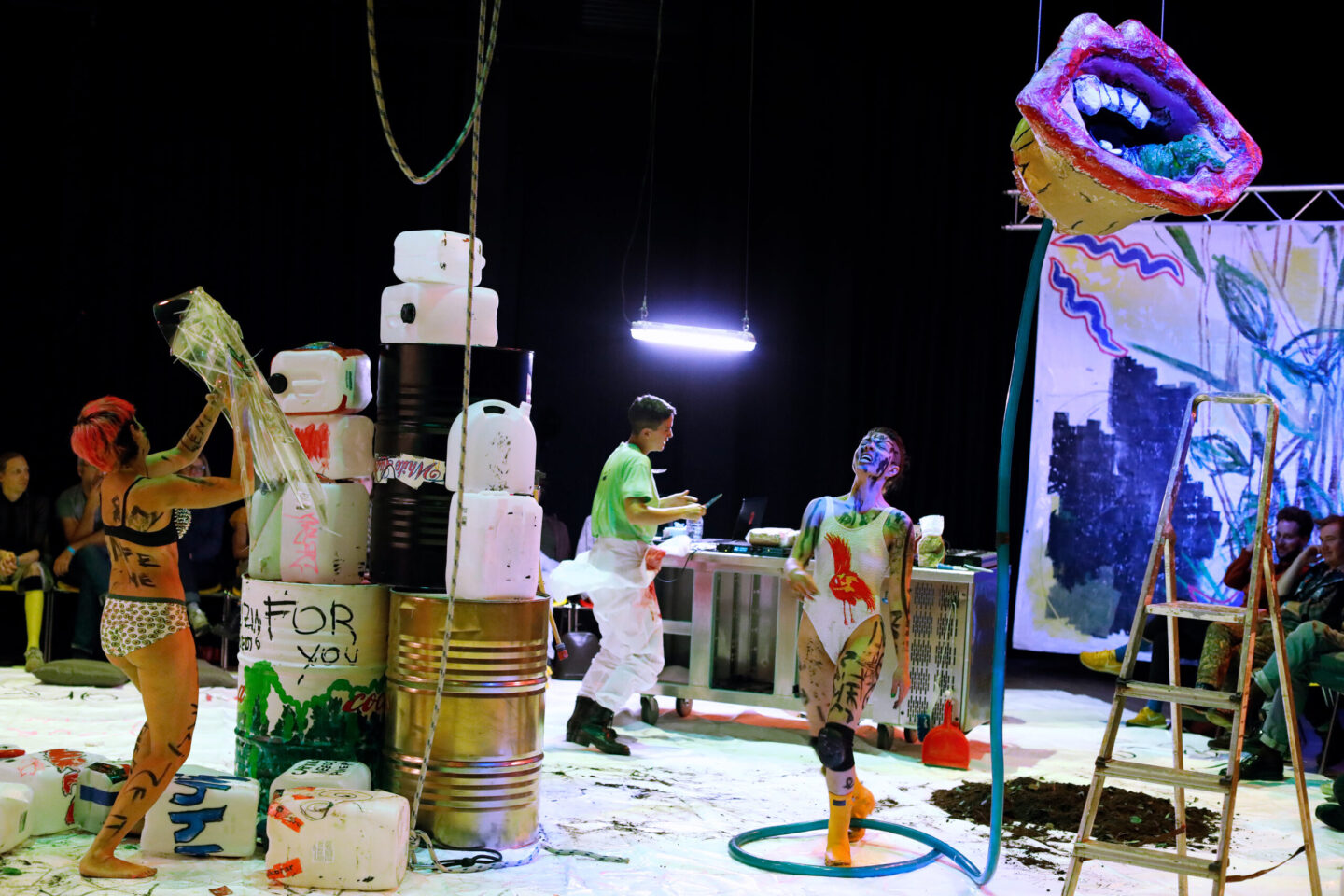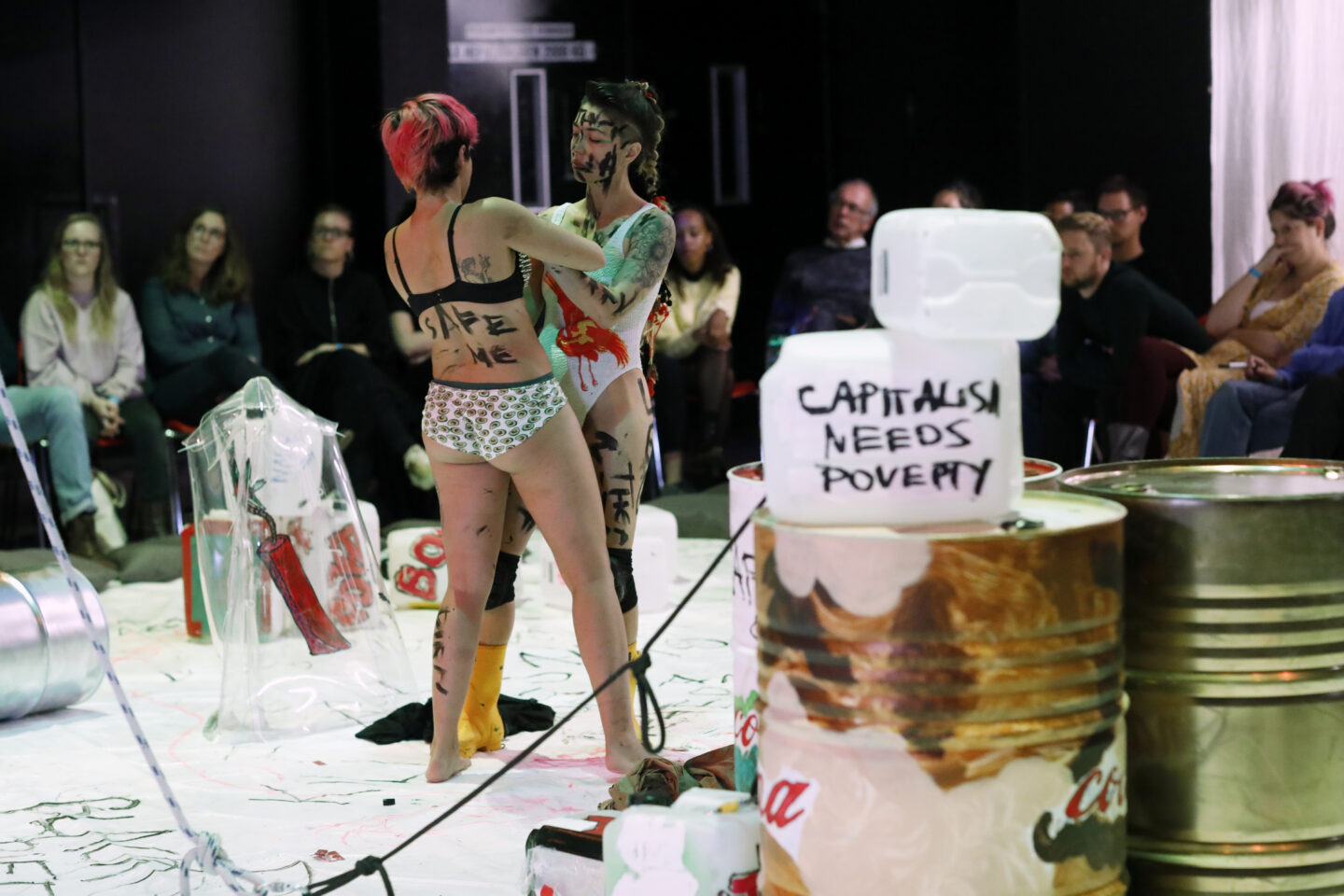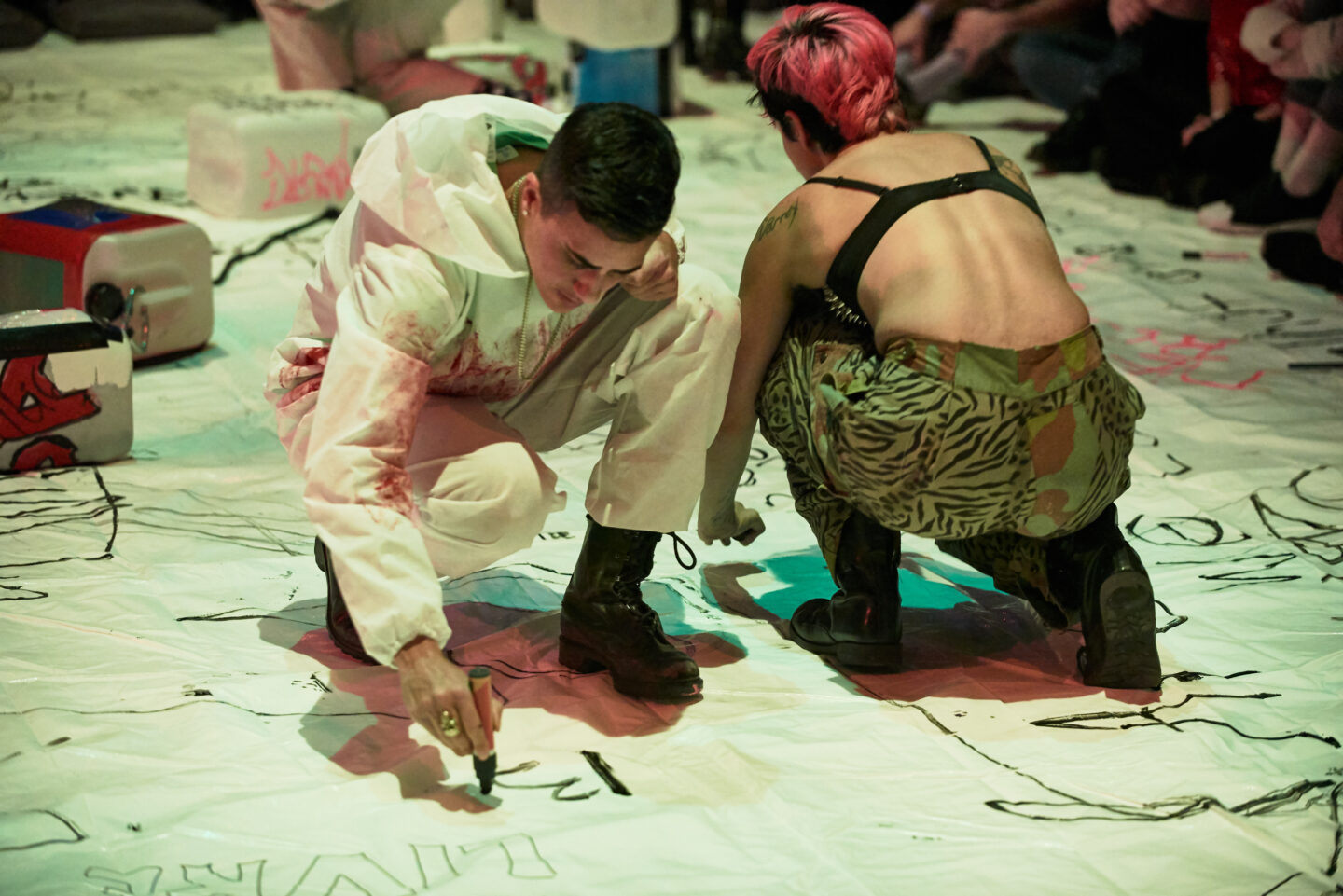 Credits
Concept & artistic direction
Paula Chaves Bonilla
Choreography
Thais Di Marco & Paula Chaves Bonilla
Performance
Nadia Bekkers, Thais Di Marco, Paula Chaves Bonilla,
Visual artist/scenographer
Natalia Sorzano
Sound artist
Nadia Bekkers
Dramaturgy/artistic advice
Rodrigo Batista
Research
Natalia Chaves, Paula Chaves Bonilla
Light design & technical support
Dana Claasen
Produced by
Veem House for Performance & Productiehuis Theater Rotterdam
Supported by
Amsterdams Fonds voor de Kunst
You might be interested in
Art as an Explosive Device: An Interview with Paula Chaves
more information