Program
AT WORK SHARING
Zwoisy Mears-Clarke, Aleksandra Lemm, and Floor van Leeuwen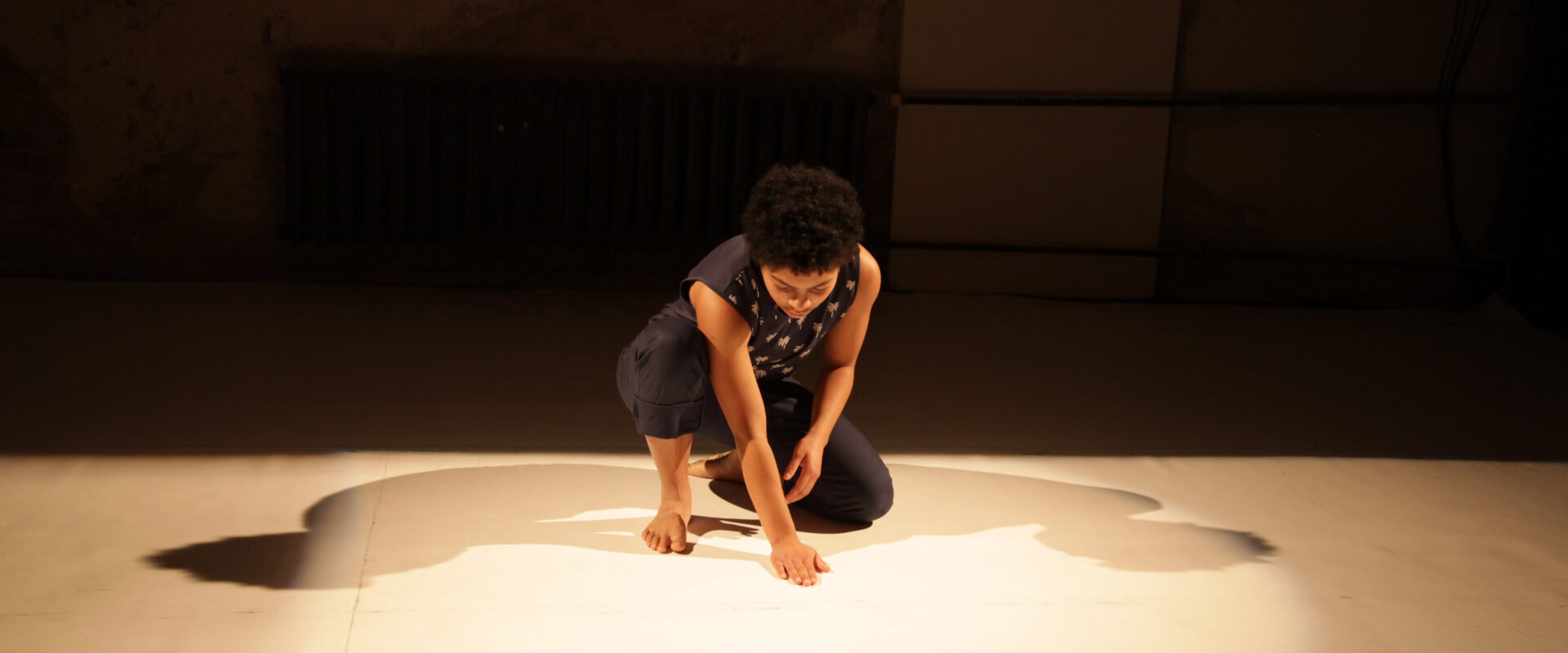 AT WORK is a series of residencies for young performance and dance makers, with coaching of "Outside Eyes" from town and abroad. The residency ends after two weeks with them sharing their unfinished thoughts, questions, works and try-outs with an audience, with you…
The 'sharing' is a look into 'the kitchen' of brand new works and experiments in the making. There will be soup served and space to reflect and exchange thoughts with the three artists.
Returning artists to be AT WORK are Aleksandra Lemm and Floor van Leeuwen. As a Wild Card exchange with Uferstudios Berlin, Veem House for Performance invited to be AT WORK in October Zwoisy Mears-Clarke.
Sharing AT WORK has free entry.
AT WORK is a collaboration between Veem House for Performance and ICK Amsterdam. The participation of Zwoisy is a Wild Card exchange between Uferstudios Berlin and Veem House for Performance. Supported by the Life Long Burning (LLB) project, supported by the Culture Programme of the European Union.
Aleksandra Lemm
In 2015 Aleksandra Lemm graduated from The SNDO (School for New Dance Development) in Amsterdam.
Since nearly two years Aleksandra has been working on a development of movement and dance based practices that allows performers to withdraw from their authority. Each practice treats the body as a landscape being moved, taken over by different presences that we could call "forces". To enable these "forces" to manifest themselves, the performer/dancer needs to position himself or herself behind what he or she is doing.
Floor van Leeuwen
Floor van Leeuwen graduated in 2008 at the Mimeschool, Amsterdam School for the Arts. Since then she collaborated with other makers, like Lotte van den Berg and, Boogaerdt|Van der Schoot and she founded theatre collective Schwalbe with her former class mates, where she works both as a performer and a maker. Van Leeuwen also worked as an advisor for several projects and is currently advising Compagnie Un Loup pour l'Homme. Over the years she developed an interest in creating work from the perspective of the spectator instead of performing or switching between these roles. At Veem House for Performance she does a couple of research projects. This is her second research in the context of her AT WORK residency.
Zwoisy Mears-Clarke
Zwoisy Mears-Clarke was born in Jamaica and immigrated to U.S.A., before heading off again at 21. Following this ongoing migratory experience his work focuses on the translation of untold stories, where the final language is physical embodiment. Paired with discussion of personal stories throughout the process of creating each piece, full-bodied movement, gestures, scholarly literature and collaboration are used to support its materialization. The aim remains to provide alternatives ways to share experiences and form connections between estranged communities. Zwoisy will work for two weeks in Amsterdam, looking into the history of the city with respect to slavery and will conduct the research in the studio of Veem, joined by several outside eyes and Joy Mariama Smit as a collaborator.
Performers:
Zwoisy Mears-Clarke, Aleksandra Lemm, Floor van Leeuwen
Supported by:
Life Long Burning (LLB) project, co-funded by the Creative Europe Programme of the European Union
Dramaturg collaborating with Zwoisy Mears-Clarke:
Joy Mariama Smith