Program
Avoiding DeLIFEath
Ivo Dimchev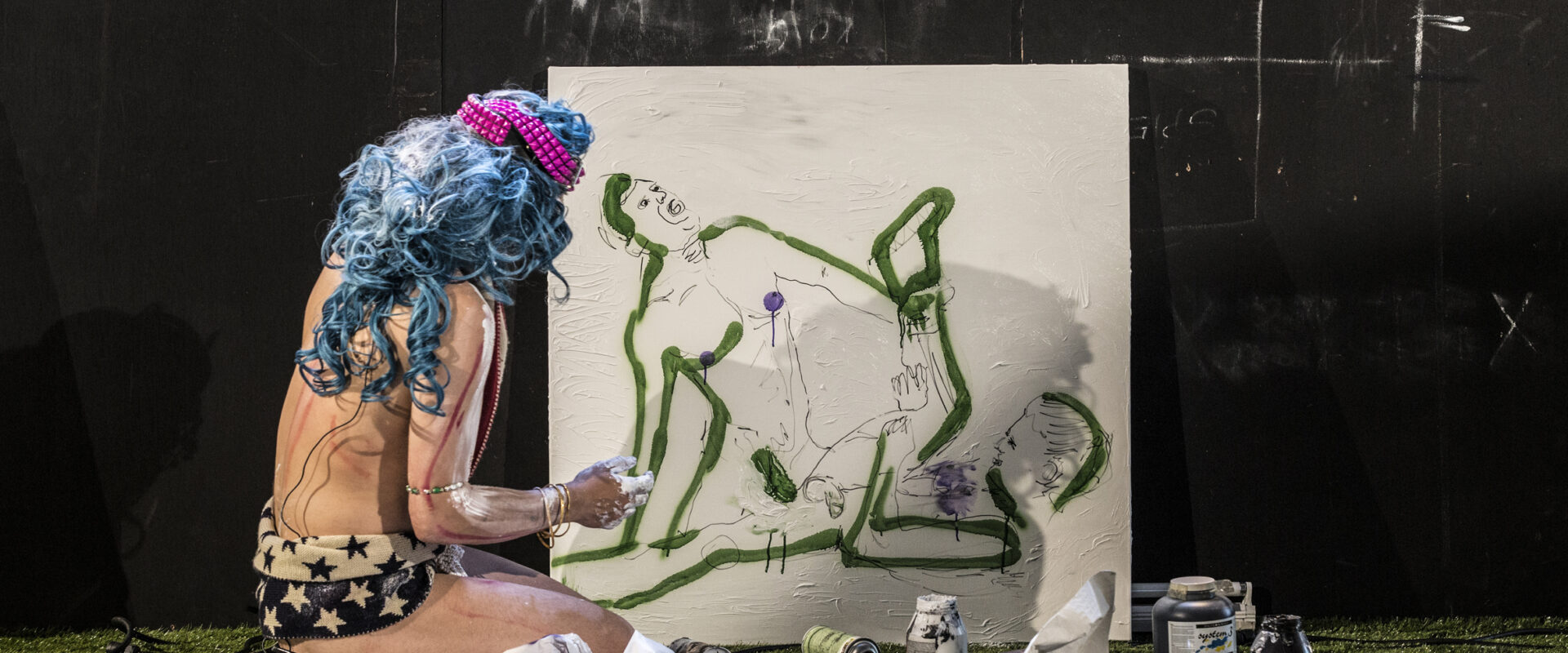 Ivo Dimchev first long durational performance in which he explores his favorite creative activities: teaching, writing, painting, writing songs, giving concert, filming, giving an interview. Each of these activities might morph and transgress along the way. The audience is invited to join at any time.
Avoiding deLIFEath is a total and multiple performance in which Ivo Dimchev presents to the audience a multimedia show anchored in reality as well as artifice.
"There is a moment when things you love to do become a nightmare. And then there is a moment when this very nightmare might become an opening. Whether a nightmare or a blessing, it doesn't really matter to me.
Because I prefer flying in Hell over crouching in Heaven. I can subvert my work only from the inside. And that is what I mostly expect from myself approaching this long-durational workaholic meditation". – Ivo Dimchev
17/18/19.01.2019 AVOIDING DeLIFEath by Ivo Dimchev, HAU 3 – Hebbel am Ufer, BERLIN (DE)
Ivo Dimchev (1976) is a Bulgarian artist currently living in London, known internationally for his provocative and often controversial works of performance art. His work is an extreme and colorful mixture of performance art, dance, theatre, music, drawings and photography. Dimchev is an author of more than 30 performance works. He has received numerous international awards for dance and theatre and has presented his work across Europe, South America and North America. In 2017, Ivo Dimchev has released two albums with his own music. Since then he has been paving his own way in the music industry, being currently touring his concerts across the world.
Created by:
Ivo Dimchev
Production:
Humarts Foundation (Sofia – BG)
Management and Distribution:
Something Great (Berlin – DE)