Program
Bâtard Festival Amsterdam – Day 2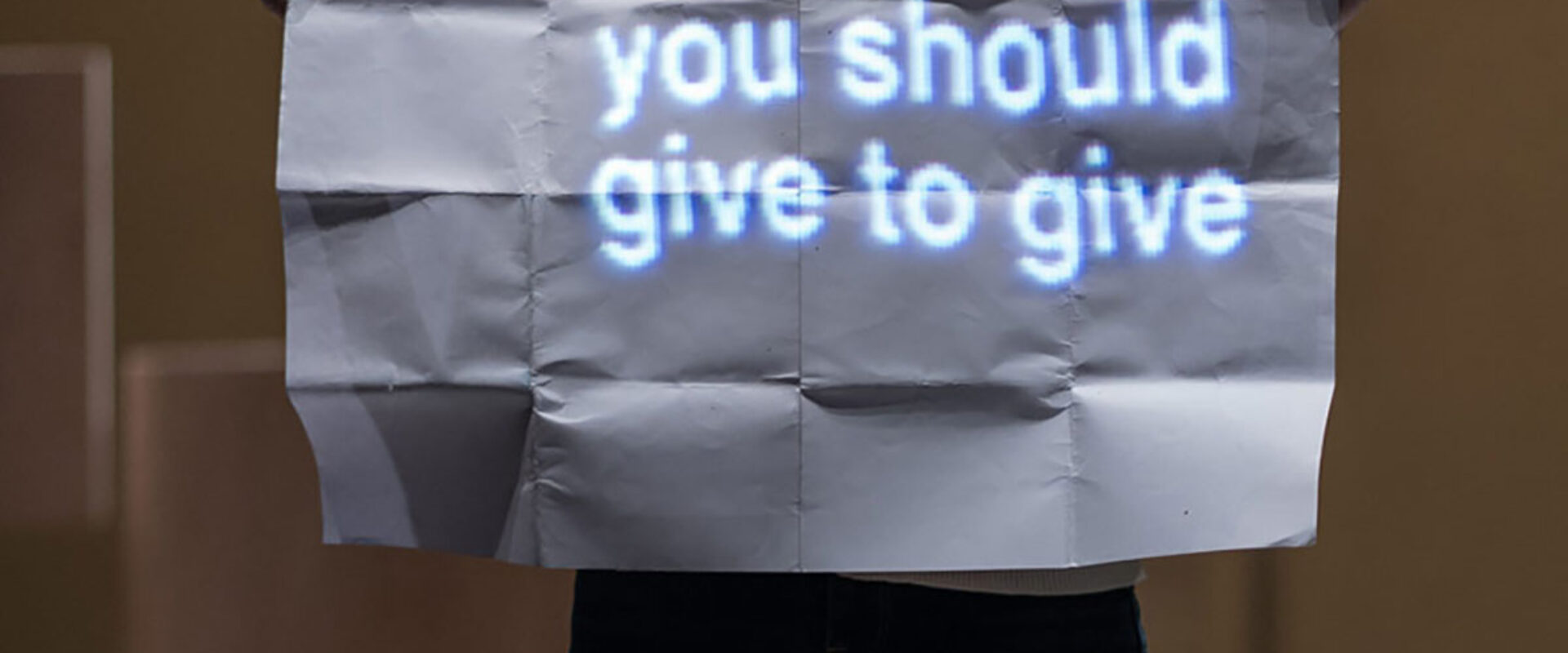 For the second time in its existence this Brussels festival extends its time and space from Beursschouwburg in Brussels to Veem House in Amsterdam. A festival presenting international emerging makers and thinkers. On Day 2 Anne-Lis Le Gac & Élie Ortis and Ruben Desiere will show works.
Anne-Lis Le Gac & Élie Ortis | Le Grand Mal
It starts with a collection of non-professional dance videos found on the internet. They are called Danses Glocales. The collection has become a Conversation between Elie Ortis and Anne Lise le Gac. Most of the time, it happens "online", because Elie lives in Paris and Anne Lise in Marseille. This conversation is called Grand Mal and is endless. Material is gathered with joy / shamelessly and the conversation is set to be shared with an audience, from time to time. You are with two solitudes. The Essays by Montaigne came into play and the music by Gigi d'Agostino became obvious. Grand mal is a conversation, a toolbox, a wall, an attitude.
Ruben Desiere | Kosmos
Impressive documentary with fictional elements that stays close to the characters and their environment. Roma Kevin Mroc and his family's struggles – threatened by eviction from their squatted home – are freely combined with the story Kosmos by Witold Gombrowicz.
About Bâtard
Bâtard Festival Brussels has a reputation: it always shows young, new and emerging work by upcoming performance artists, who suprisingly often pop up at international dance and performance festival in the years after. Two years ago the festival first migrated to Amsterdam. This year it will do so again on the 8th, 9th, 10th and 11th of November at Veem House for Performance.
Bâtard means basterd. But it also stands for hybrid, for raw and cutting edge work. The title can never do justice, since Bâtard, just like the work it presents, will always try to work around labels and categories and question those labels instead.
What we can say is that this year again Bâtard will show twelve outspoken works in Brussels and Amsterdam. And that in both cities, the work will be varying from dance to cinema. There will again be a Bâtard Reader with inspiring texts and the festival will be closed with a most danceabel closing party.
Review Bâtard Festival Amsterdam in 2015 in the Theaterkrant.
About Anne Lise Le Gac & Élise Carron
Anne Lise Le Gac has a background in the visual arts, but today she especially makes performative art. In 2015 together with Élise Carron, she was the motor behind the festival OKAY CONFIANCE at Marseille. Élie Ortis is tailor and clubber.
About Ruben Desiere
Ruben DESIERE (1990, Belgium) studied film in Ghent. In 2014 he finished his master's with Kosmos.
Le Grand Mal
Choreography and dance:
Anne Lise Le Gac, Elie Ortis
Produced by:
SMart
Co-producers:
LIFE LONG BURNING – Vienne 
Residencies:
Chalet Society – Paris , FAR° Festival – Nyon (Suisse) , CND – Centre national de la danse – Paris, Mains d'Oeuvres – Saint-Ouen , Compagnie LA ZOUZE (Christophe Haleb) – Marseille, Compagnie Ultima Vez Wim Vandekeybus – Bruxelles
Kosmos
Bâtard Festival:
is supported by the Performing Arts Fund NL