Program
Bâtard Festival Amsterdam – Day 4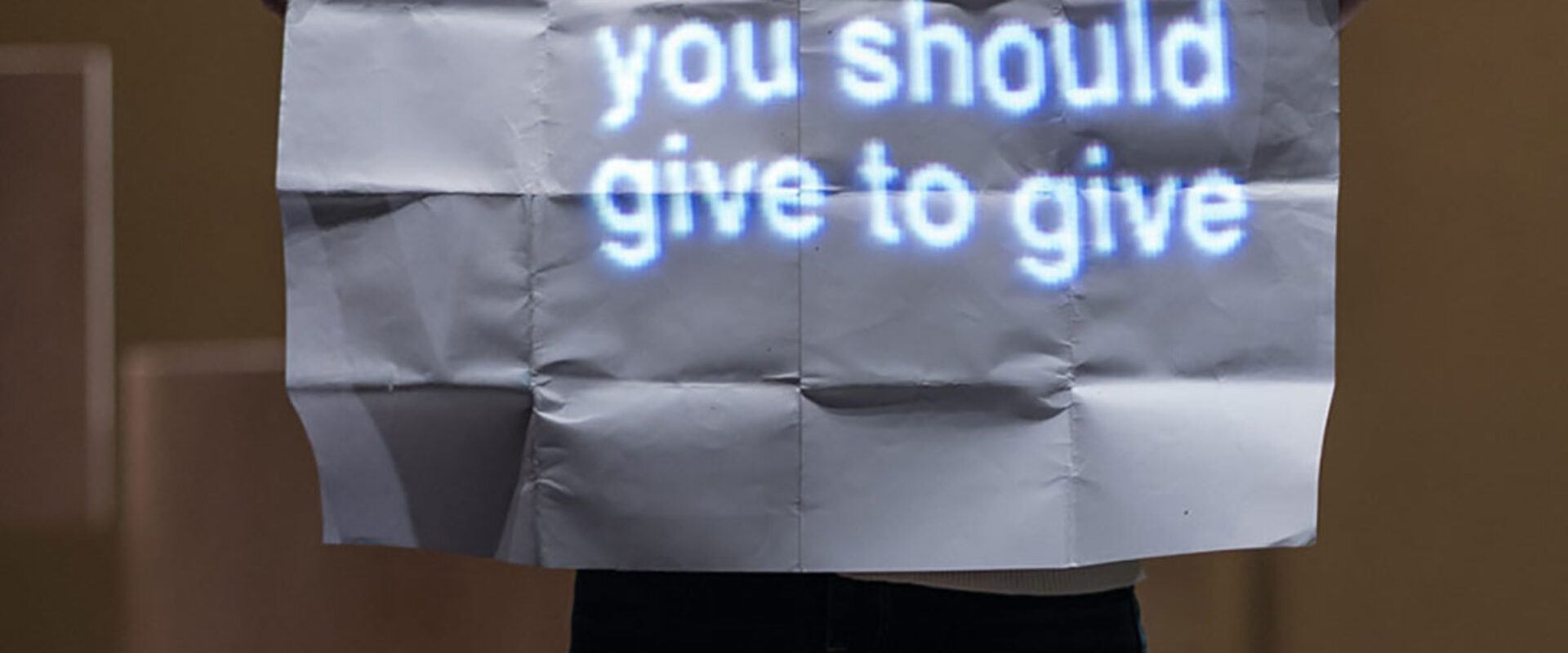 For the second time in its existence this Brussels festival extends its time and space from Beursschouwburg in Brussels to Veem House in Amsterdam. A festival presenting international emerging makers and thinkers. On Day 4 Dounia Mahammed and Oliver Zahn will show their latest works. We will close the festival with the Bâtard Closing Party with Juha van 't Zelfde.
Dounia Mahammed | Salut Copain
'I think I'm asking questions, but the questions are asking me.'
A performance full of astonishment about the self and the other.
About looking for connections between things.
About being together or 'not-being' together.
A performance of ideas.
Cheerful, wild, questioning, fearful, short and long ideas.
In Salut Copain Dounia Mahammed uses language as a medium in which to philosophise, dream, draw, hesitate and question on stage. Inspired by the work of Daniil Charms and Paul Auster, among others, she creates a virtuoso solo on identity and difference. Dounia's work is intended to tell us something about mankind and being human, and swings from wonder to despair.
Oliver Zahn | Situation Mit Doppelganger
Oliver Zahn presents describes his performance with the genre term "essay performance". "Situation mit Doppelganger" deals with the appropriation of "black" and other forms of minority dances in the pop culture and minstrel shows of the 19th century. What is the significance of dances? Do they belong to anybody, and who is then allowed to dance them? Together with the performer Julian Warner Oliver Zahn examines the construction of authenticity and the process of cultural appropriation in its various manifestations.
Bâtard Closing Party
DJ Juha van 't Zelfde
About Bâtard
Bâtard Festival Brussels has a reputation: it always shows radical, daring and outspoken work by emerging performance artists, who suprisingly often pop up at international dance and performance festival in the years after.
Two years ago the festival first migrated to Amsterdam. This year it will do so again on the 8th, 9th, 10th and 11th of November – it will travel from Beursschouwburg in Brussels to Veem House for Performance in Amsterdam.
'Bâtard' means 'bastard'. But it also stands for hybrid, for raw and cutting edge work. The title can never do justice, since Bâtard, just like the work it presents, will always try to work around labels and categories and rather questions those labels instead.
What we can say is that this year again Bâtard will show twelve outspoken works in Brussels and Amsterdam. And that in both cities, the work will be varying from dance to cinema. There will again be a Bâtard Reader with inspiring texts and the festival will be closed with a most danceabel closing party.
Review Bâtard Festival Amsterdam in 2015 on Theaterkrant.
About Dounia Mahammed
Salut Copain was first performed for an audience at Gouvernement (Ghent) in the spring of 2015 (KASK Graduation Festival). In 2016 and 2017, it toured to Bâtard Festival, wpZimmer, Theater aan Zee (where Dounia received the Young Theatre Writing Prize), DE Studio, C-Mine, Recyclart, Vooruit, CC De Factorij and GC De Kriekelaar. In February 2017, Salut Copain was selected by Circuit X, which will organize a tour in cultural centres in Belgium and the Netherlands in 2017-2018.
About Oliver Zahn
The German theatre maker Oliver Zahn is part of the company HAUPTAKTION, which studies theatrical practices using ethnography, archive-based-research and embodiment. This results in an output of texts, theatre, lectures. For Situation mit Ausgestrecktem Arm, Zahn was nominated in 2015 as Best Emerging Artist in Theater Heute's critics poll.
Salut Copain
Text, Performance, Direction:
Dounia Mahammed
Inspired by texts by:
Daniil Charms, Paul Auster, Jozef van de Berg, others
Coaching:
Tine Van Aerschot
Production:
wpZimmer (Antwerpen)
Thanks to:
KASK, Gouvernement, Griet Boddez, Simon D'Huyvetter, Seppe Decubber, Anjana Dierckx, Brecht Vermeersch, Mira Bryssinck, Silke Huysmans, Wannes Gyselinck, Simon Allemeersch
Bâtard Festival:
is supported by the Performing Arts Fund NL
Situation Mit Doppelganger
Technical coordination:
Pablo Fontdevila
Technical assistance:
Leon Vergouw, Eric Gramberg
Production Management:
Kim Eldering
Promotion:
Atelier Susana Carvalho