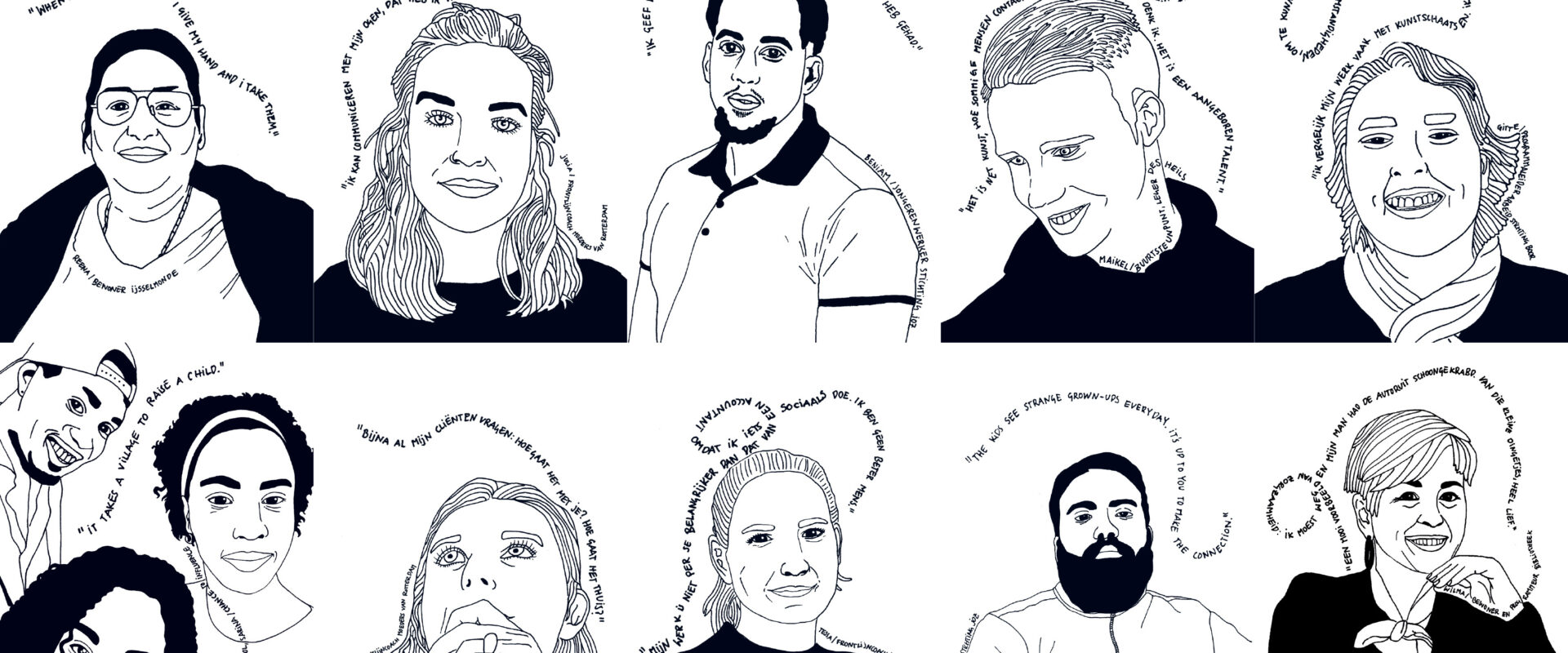 On the 25th of September we welcome you for a conversation about care. For this first episode, MOHA invites social workers and cultural workers to share their stories, using them as a base to look closer into what binds us to our work and moreover what binds us to care. 

Around dinner, we will be comparing and exchanging our experiences, our working tools, our tips and challenges. Care will be served on a plate along with a bowl of soup, some drinks and a conversation. It will reveal itself through its many layers and shapes: a passion or a survival tool, sometimes a weight too heavy to carry, a seed we plant that we might never see growing or a letter to someone we value, often a need for change.
Special guests of the night: social worker, youth worker and director of Talentz Skool, Rachel Heymach and general manager of Rotterdams Wijktheater Jasmina Ibrahimovic. Hosts: Olivia Rechosfky and Alice Pons (MOHA).
Who Cares?
This conversation is part of MOHA's project 'Who Cares?'. An artistic project in the form of a series, in which MOHA investigates and exposes the place of care in our society. The artists delve into various professions that deal with care: they worked with neighborhood cleaners, the housekeeping staff of a care home, social workers, farmers, nurses and they worked in a cemetery. For a minimum of three months they reside in one location and immerse themselves in different professions to create a layered portrait through the lens of care.
25 September 2021
18:00
€ 3.50

Illustrations: Nora Muriel Gruica Design, Andrews&Degen
About MOHA
MOHA is an Amsterdam-based artist collective that creates performances, presents workshops, devises publications, and proposes alternative curatorial models. Operating outside conventional art institutions, MOHA works in public spaces and with specific communities, aiming to shatter our personal bubbles and connect with the day-to-day realities of people we might otherwise never encounter. MOHA is a House Artist of Veem House.