Program
Come Together #2
Andrea Božić, Nicole Beutler, and Keren Levi
From 26 till 28 November, independent Amsterdam Artists are coming together in Frascati for the four-day festival Come Together. A crossing-borders programme with dance, performance, mime, theatre, music, visual art and film. Dive into the Amsterdam performance scene and meet the innovative
and contemporary artists that enrich this city…
Come Together is initiated by Andrea Božić, Nicole Beutler en Keren Levi, in a collaboration of BAU, Frascati Theater and Veem House for Performance to focus on the interdisciplinary Amsterdam scene.
The program contains a rich variety of upcoming names that are presented next to the works of TILT, NbProjects and Keren Levi, among which are Rodrigo Sobarzo and Oneka von Schrader, both showing work in progress, that they will further develop in Veem during the course of this season!
Let's go outside and Come Together to see new works form the Amsterdam dance & performance scene!
Come Together #2 is a production of NBprojects, Neverlike, TILT, BAU, Veem House for Performance, with the support of AFK.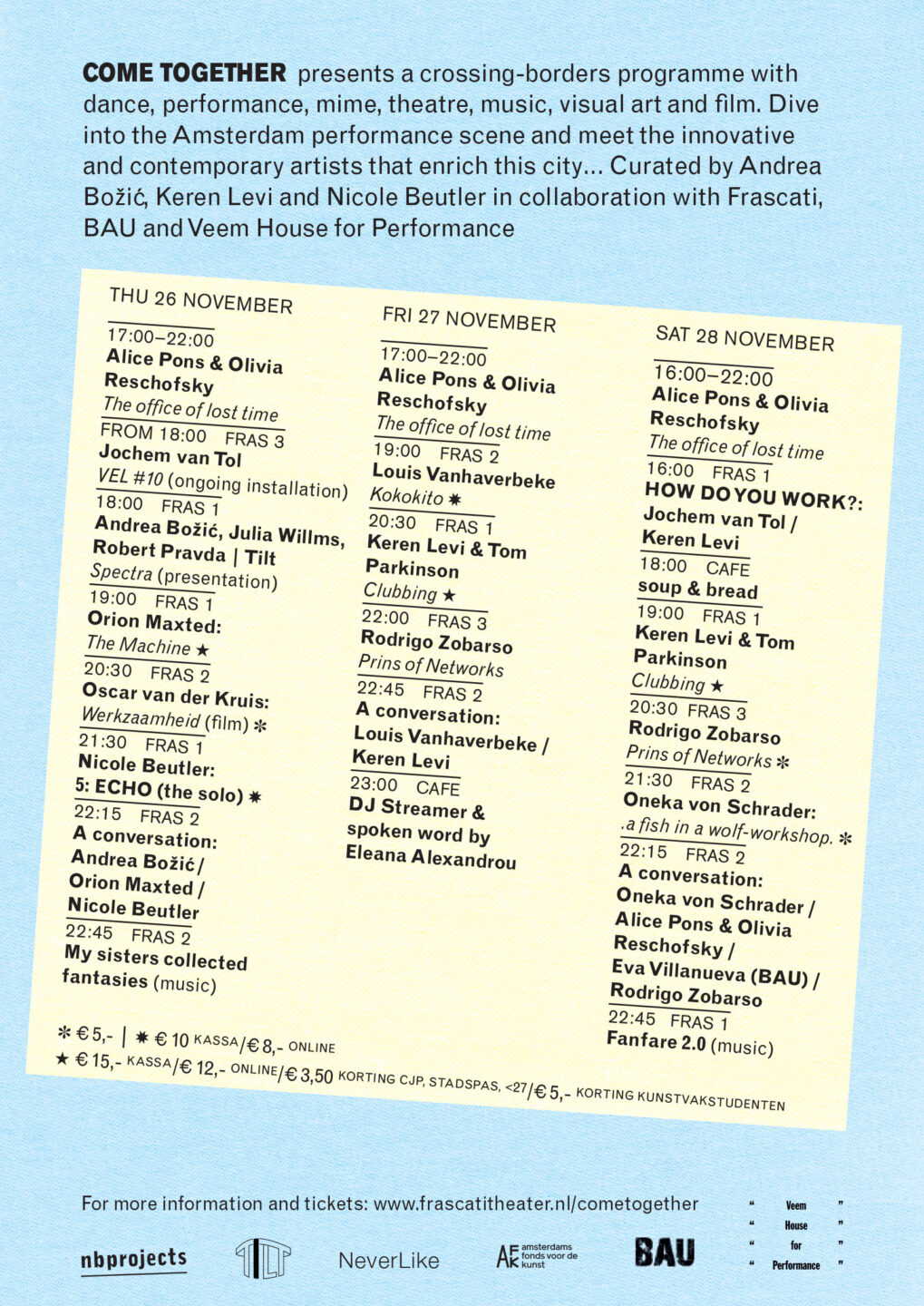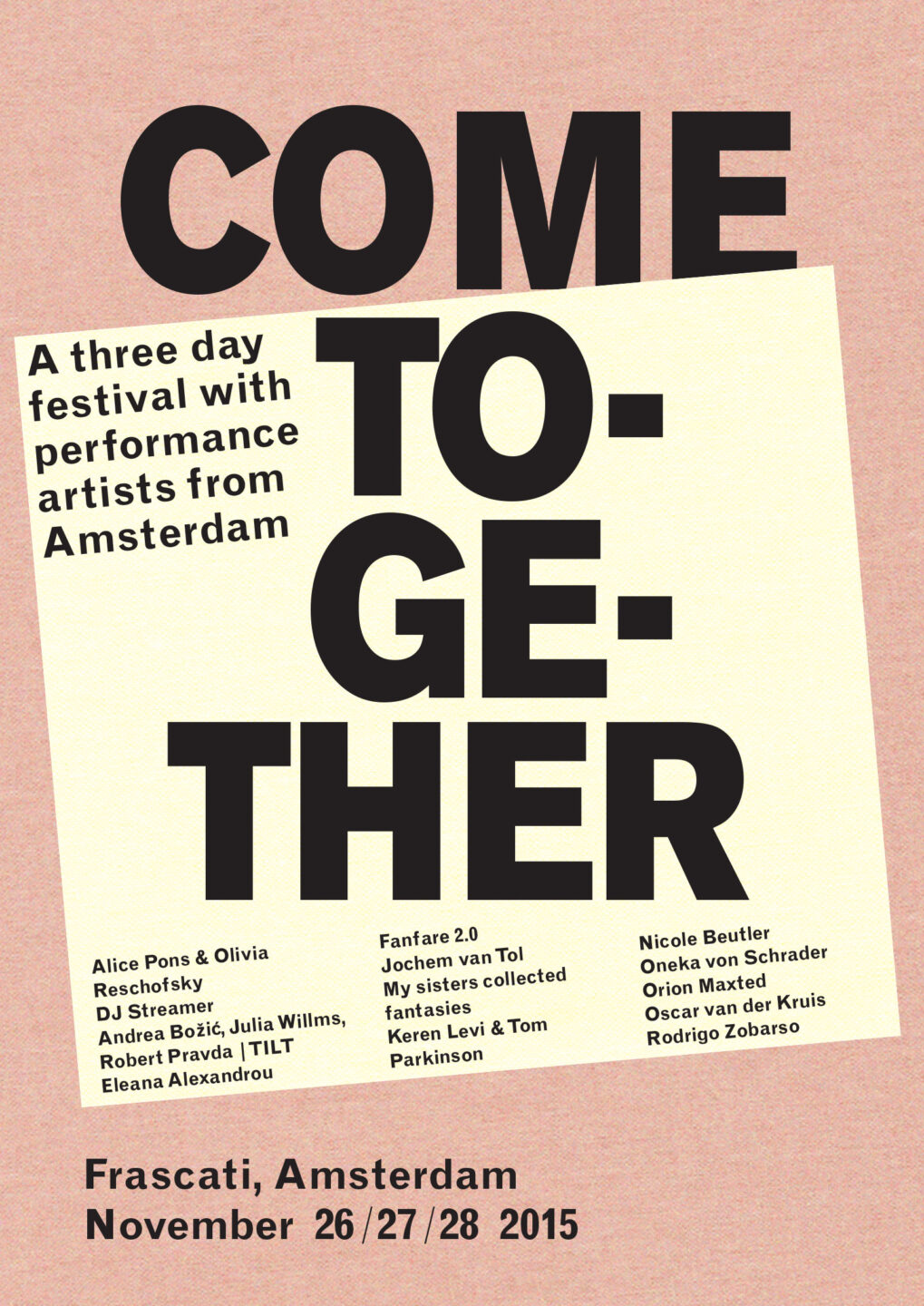 Creators:
Andrea Božić, Nicole Beutler, Keren Levi
BAU, Frascati Theater, Veem House for Performance
Works by:
Orion Maxted, Louis Vanhaverbeke, Andrea Božić, Julia Willms, Robert Pravda/Tilt, Oneka von Schrader, Rodrigo Sobarzo, Keren Levi/Neverlike, Alice Pons, Olivia Reschovsky, Oskar van der Kruis, Nicole Beutler/NBprojects, Jochem van Tol