Program
Defiant Muse: Delphine Seyrig by Nataša Petrešin-Bachelez i.c.w. If I Can't Dance
Nataša Petrešin-Bachelez and Giovanna Zapperi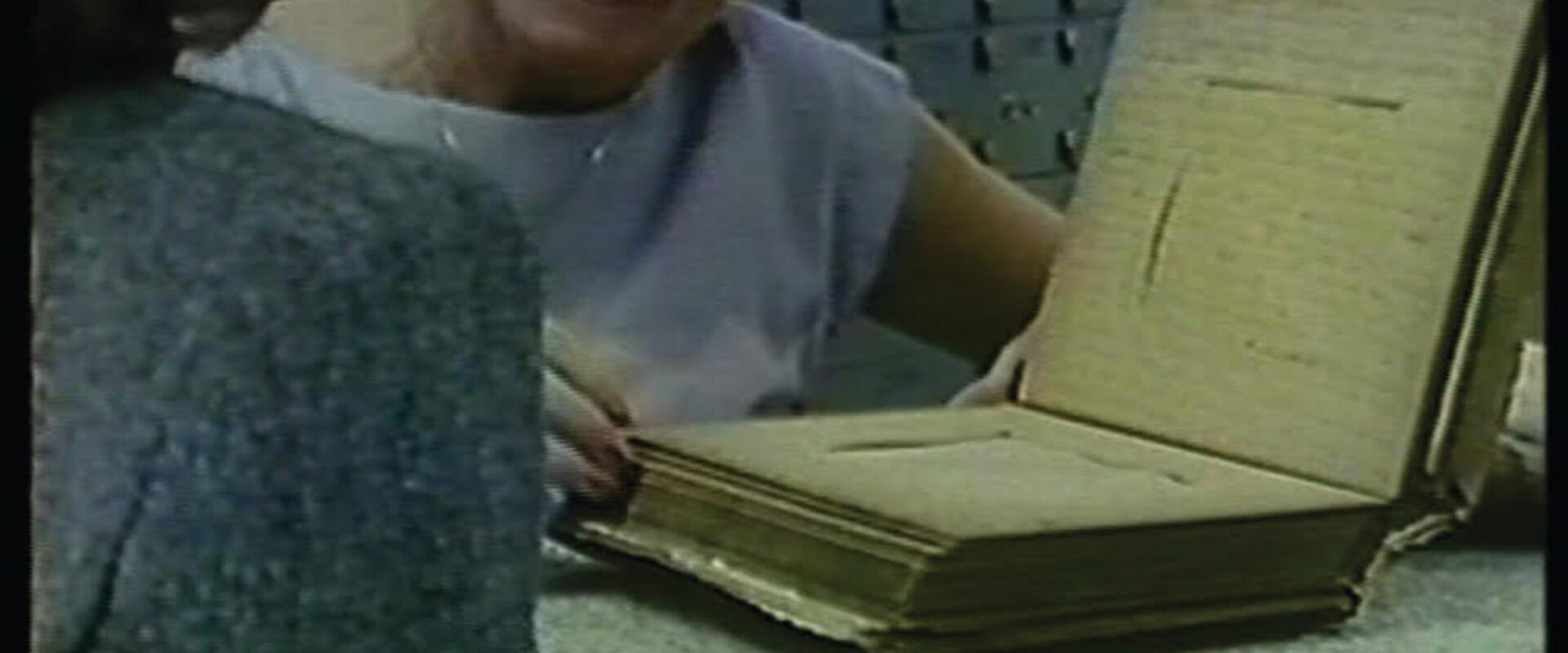 Across two days the legacy of the films, video works and activism of Delphine Seyrig, will be explored through screenings and talks.
As an actress, feminist, video maker, and co-founder of the Centre audiovisuel Simone de Beauvoir, Delphine Seyrig is a unique figure whose influence lies in both cinematic history and in the history of feminism. Her multiple activities resonate with a whole range of questions in art and politics today, giving rise to a constellation of interconnected issues such as feminism, the exploration of gendered roles, the feminine gaze, the body as an instrument of conflict and resistance, and the strategic appropriation of the audiovisual medium. In her work, each of these issues crosses paths with the fight for abortion rights and the rights of sex workers, the struggle against and renewal of psychiatry, and the fight for the human rights of political prisoners.
Across the project, Defiant Muse: Delphine Seyrig, it is sought to not simply pay homage to a woman who made a difference to a whole era, but to renew an understanding of her commitments within a critical feminist approach that includes cinema, visual art, performance, and politics.
Day 1 – Screening programme
The first day offers a screening programme of Delphine Seyrig's individual and collaborative video works.
Maso et Miso vont en bateau (Maso and Miso Go Boating) (1976)
Director: The collective Les Insoumuses (Carole Roussopoulos, Ioana Wieder, Delphine Seyrig and Nadja Ringart)
Courtesy of the Centre audiovisuel Simone de Beauvoir (Paris)
Made by the feminist video collective Les Insoumuses (Carole Roussopoulos, Ioana Wieder, Delphine Seyrig and Nadja Ringart) in response to comments made by Françoise Giroud, Secretary of State for the Status of Women, on a French television talk show following the end of International Women's Year celebrated in 1975. Appropriating and editing this broadcasted material into a parody, a détournement and a démontage, Maso and Miso Go Boating acts as a right of reply and is a scathing meditation on the violence of the stereotypes and rigid roles the women are permitted in public life.
Sois belle et tais-toi [Shut up and be beautiful] (1981)
Director and Producer: Delphine Seyrig
Cinematographer and Editor: Carole Roussopoulos
Courtesy of the Centre audiovisuel Simone de Beauvoir (Paris)
Comprising a series of interviews with well-known film actresses, including Jenny Agutter, Maria Schneider, and Jane Fonda. The title, borrowed from a 1958 film with the same name by Marc Allegret, refers to the actual situations in which the actresses have been expected and very often also forced to perform within the film industry. This video could be defined as statement of the #MeToo movement avant la lettre.
Day 2 – Talks
On the second day, curator Nataša Petrešin-Bachelez and art historian Giovanna Zapperi will introduce their larger exhibition project on Delphine Seyrig that will be on view between 2019 and 2020 at the Musée d'art moderne, d'art contemporain et d'art brut in Lille and at the Museo Nacional Centro de Arte Reina Sofía in Madrid. Several themes run throughout the exhibition, in which the videos, art works, historic and filmic documents, public and personal archives, appear in non-linear order. The exhibition themes, such as countering normativity, disobedient practices, transnational struggles or research into anti-psychiatric movement, all arise from Seyrig's multiple forms of critical engagement that give a rise to a constellation of interconnected issues.
Following this, Petrešin-Bachelez will elaborate her research into Seyrig's unrealized black and white silent feature film on the supposed letters of American frontierswoman Calamity Jane to her daughter (first edited by Jean Hickok McCormick in 1949). Commenced in the late seventies, across her years of work towards this film's production, Seyrig first involved the filmmaker Babette Mangolte as camerawoman for research footage produced during a visit to Billings, Montana, and later on, among others, the poet and painter Etel Adnan to produce a text on this project. Through this project she wished to explore the particularities of the relation between a mother and a daughter, with her specific long-term interest for American culture and arts.
Nataša Petrešin-Bachelez is an independent curator and writer.,With Patricia Falguières and Elisabeth Lebovici she has co-directed the seminar Something You Should Know at Ecole des Hautes Etudes en Sciences Sociales (The School for Advanced Studies in the Social Sciences, or EHESS for short) in Paris, since 2006. She has curated projects and exhibitions for the Times Museum, Guangzhou; Sursock Museum, Beirut; Haus der Kulturen der Welt, Berlin; Jeu de Paume, Paris; Centre Pompidou, Paris; Le Plateau / FRAC Ile-de-France, Paris; U3—Triennial of Contemporary Art in Slovenia, Ljubljana; and De Appel Foundation, Amsterdam. Between 2010 and 2012, she co-directed the Laboratoires d'Aubervilliers. Between 2014 and 2017 she was the chief editor of the publishing platform L'Internationale Online. She is a member of the research group Travelling féministe, which is associated with the Centre audiovisuel Simone de Beauvoir. She is curator of the forthcoming Contour Biennial, Mechelen.
Giovanna Zapperi is an art critic and professor of History of contemporary art at Université de Tours. She was a visiting "Rudolf Arnheim" professor at Humboldt University in Berlin, a fellow of the Institute for Advanced Studies in Nantes and of Villa Medici, French Academy in Rome. She has published numerous studies in books, exhibition catalogues and journals such as Afterall, e-flux journal, Feminist Review, Les Cahiers du Musée National d'Art Moderne, Multitudes, Oxford Art Journal, Studi Culturali and Texte zur Kunst. Her latest book examines the art criticism and political writings of radical Italian feminist Carla Lonzi (Carla Lonzi. Un'arte della vita, Rome 2017).
Curators:
Nataša Petrešin-Bachelez and Giovanna Zapperi
Producers and Coordinators:
Frédérique Bergholtz and Susan Gibb (If I Can't Dance)
Commissioned by:
If I Can't Dance, I Don't Want To Be Part Of Your Revolution (within the frame Performance in Residence program), Centre audiovisuel Simone de Beauvoir (Paris)
Financially supported by:
Mondriaan Fonds (NL), AFK, Ammodo