Program
DoReMiFa so Faaar
Eva Šusová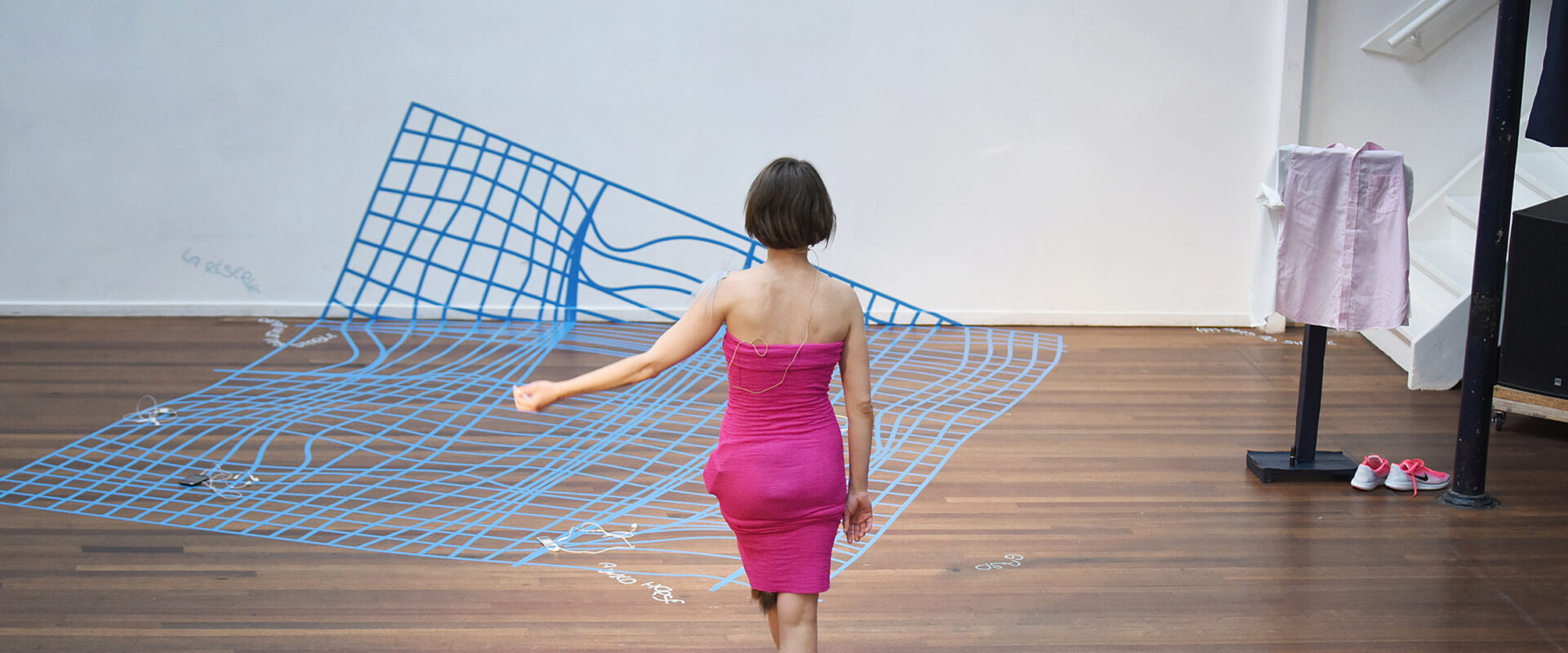 From the 28th to the 30th of November, the program "Polyphonic Songs" is presented by Veem House for Performance and curated in collaboration with BAU Dance & Performance Amsterdam, Keren Levi l NeverLike and Nicole Beutler Projects.
— Full programme "Polyphonic Songs, day 3"
In 'DoReMiFa so Faaar' Eva Šusová stages her practice in the form of live performance. She embodies different characters in rhythmical choreographies and ventures into spaces in between the factual and the metaphorical.
Eva Šusová's research is focused on the multiplicity of the female voice. In the presented work she 'exercises' tasks of vocalizing and softening structures.
You seemingly enter a harmonious space where you are invited to 'tune in' into notoriously known vocal exercise. Mc Wowman with generosity and care introduces you to what is at stake on this stage and at this shared moment. She introduces you into several tasks, that according to her, are of an importance especially in current times. It is not precisely a lecture but rather a hybrid form of "informative" performance. On the journey you will meet her BF who is the essential support, and the main network. Jimmie will be passing by to display skills and openly speak about the notion of body perfection. Matha TL will appear in her best light to highlight notion of listening, continuity and softening structures.
Biography
Eva Šusová (1986, CZ/NL) obtained her MA in Fine Arts and Design (2018) at Sandberg institute, her BA in Choreography (2012) at the School for New Dance Development at Amsterdam University of Arts, and Higher specialized education in Dance and Pedagogy (2007) at Conservatorium Duncan Center in Prague. She has been working as a performer, choreographer and artists in collaborations as individually in Netherlands and internationally. She is a co-founder of Jacuzzi space in Amsterdam (artist run initiative for choreography and dance).
Eva Šusová's work derives from practice of choreography but yet is no longer concern only with the form of dance but remains concern with politics of body and movement. Choreography is applied as methodology in the process of production and presentation as a tool for organization of relations and tool for manipulation.
Using her own body as well as other mediums available she aims to resonate her subjective perception of current conditions of life of female artist and its environment in to experiences where facts are blending in with fictions, where seemingly unrelated subjects collide, where frictions appear, where statements are
propositions.
Coverphoto:
LAZOO
Institution and co-production:
Jacuzzi, Sandberg Instituut
Created and performed by:
Eva Šusová