Program
Ductus Midi
Anne Lise Le Gac and Arthur Chambry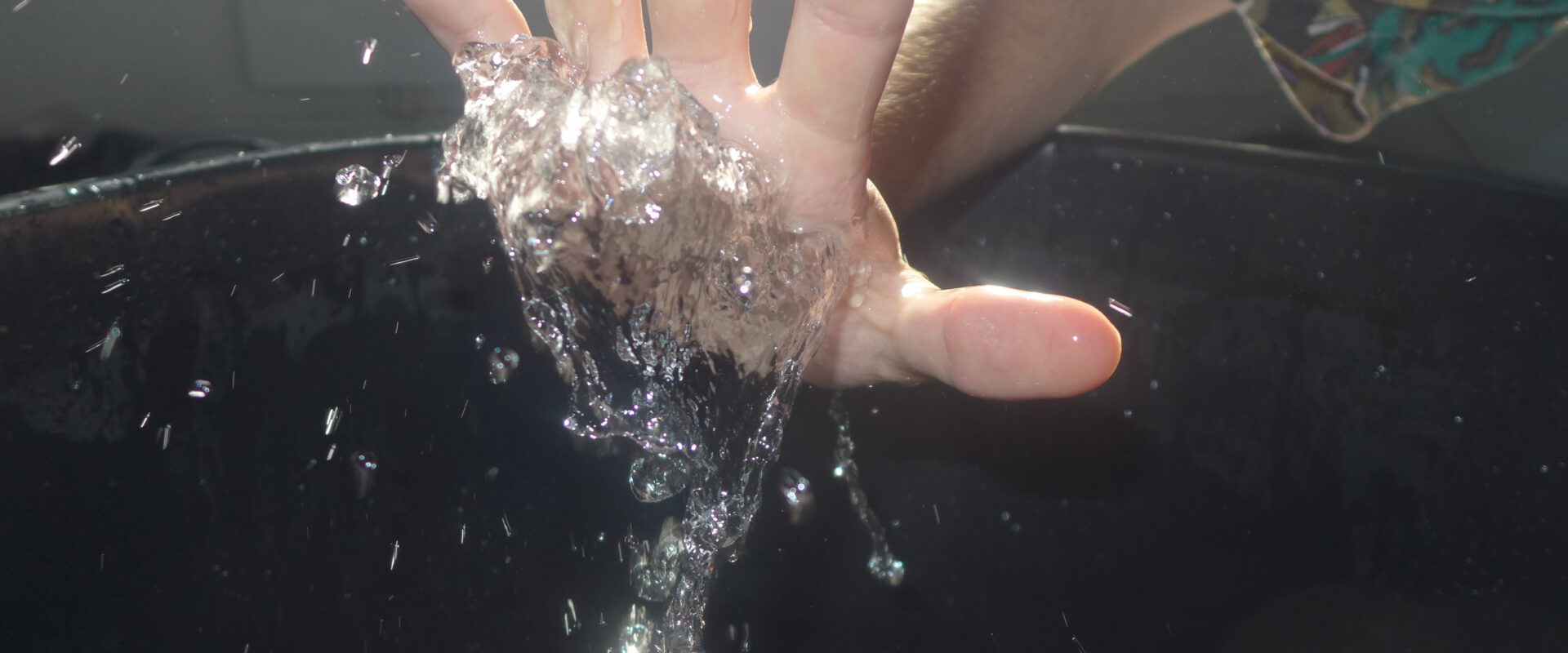 DUCTUS MIDI will have its Dutch premiere on Tuesday November 19.
What's this painting ? It's not a painting, it is a map. And you will find your way inside. A memory palace takes place, and we often meet there. Among other things, we grow oblivion. This palace does not have any address, it is closer to campfire than pyramid. It can light up more or less everywhere. We made it a purée, a yoghurt-song, a fountain, a boogie, a false memory, a blackbird, a speaking map. You can touch the surface where our rides intertwine. In our hands, the matter is soft. On a terrain with hazily edges, we begin a trip without resolution.
Anne Lise Le Gac
Anne Lise Le Gac performed ACTION // TRADITION // COUVERCLE at Bâtard Festival at Veem House for Performance in 2018. She lives in Marseille. She studied at the Fine Arts School in Strasbourg from 2003 to 2008, focusing on performance art. She completed the ESSAIS master programme for dance at CNDC Angers in 2013. In 2014, she worked with choreographer Claudia Triozzi. Anne Lise Le Gac has also created solo pieces such as La Caresse du Coma and a collaborative performance project, GRAND MAL, with Élie Ortis, which they presented at the Les Urbaines festival in Lausanne, at Festival Parallèle in Marseilles and at the Tanzquartier Wien reopening weekend. Since 2015, she has been co-organising the performance festival OKAY CONFIANCE that was recently held at La Ferme du Buisson in Paris.
In residency at Centrale Fies (IT), she created DUCTUS MIDI  in collaboration with the artist and musician Arthur Chambry.
DUCTUS MIDI  is a coproduction of Kunstenfestivaldesarts, Bruxelles (BE), Pôle Arts de la Scène – Friche la Belle de Mai Marseille (FR), Veem House for Performance, Amsterdam (NL), ICI – Centre Chorégraphique National de Montpellier/Occitanie met steun van Life Long Burning Network (UE), Arsenic – Centre d'art scénique contemporain, Lausanne (CH), Tanzquartier Wien (AT), Be My Guest – Réseau international pour la jeune création, Théâtre Saint-Gervais, Genève (CH), 3 bis f – lieu d'arts contemporains, Aix-en-Provence (FR), Buda Kunstencentrum, Courtrai (BE), Centrale Fies_art work space / Live Works, Dro (IT)
Concept:
Anne Lise Le Gac, Arthur Chambry
With:
Christophe Manivet
Lighting design:
Nils Doucet
Dramaturgy:
Pauline le Boulba
Produced by:
OKAY CONFIANCE, Marseille
Coproduction:
Veem House for Performance
Supported by:
Life Long Burning (LLB) project, co-funded by the Creative Europe Programme of the European Union
Made possible by