Program
Gesturing Refugees
Farah Saleh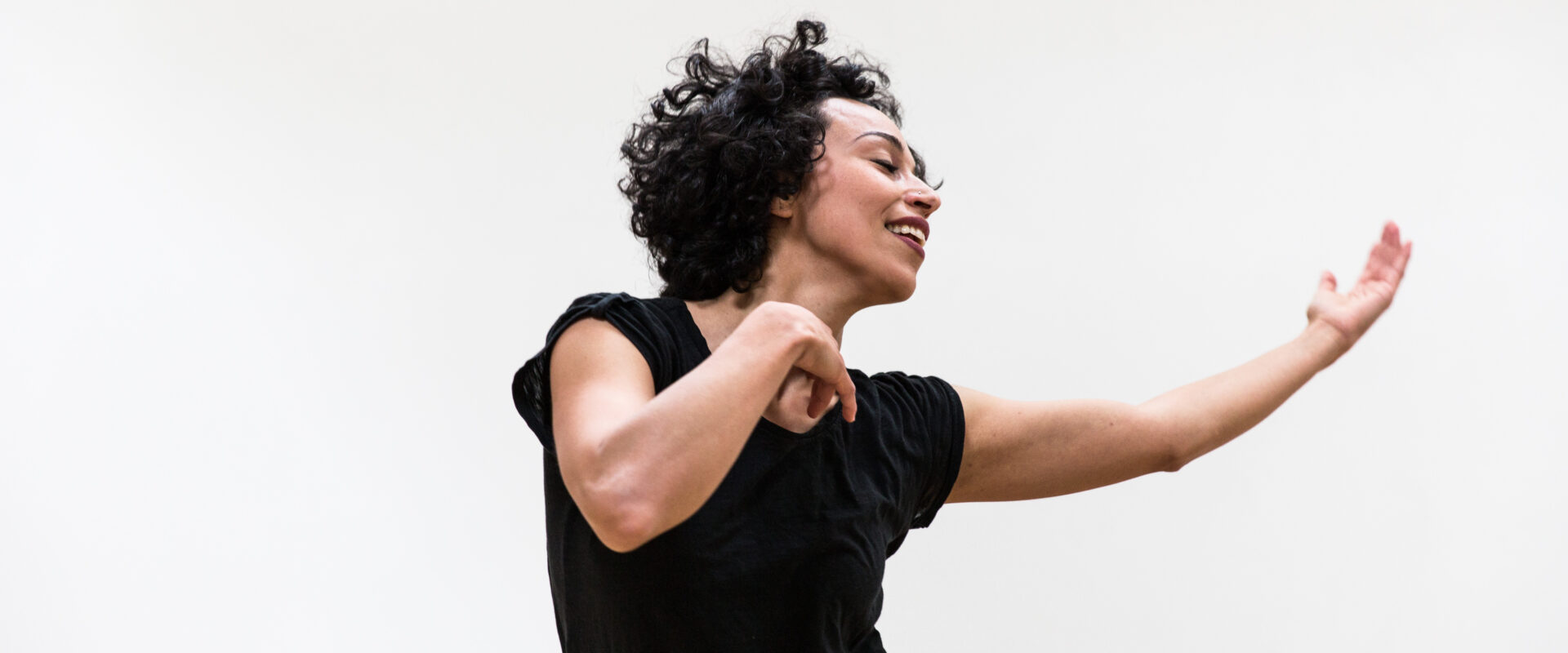 Created and choreographed by Palestinian dancer and choreographer, Farah Saleh and collaborators, this interactive performance intends to archive hidden stories of refugeehood using the bodies of refugee artists and audience members, while playing with other archive material, testimonies and imagination.
These archives include present, past and even future stories of refugeehood to try and interrogate collective responsibility and find bridges between the past and present of the West.
The re-enactment, transformation and deformation of the alternative and personal memories of refugees, performed by refugee artists, will allow the re-appropriation of the narrative of refugeehood and develop a collective gestural identity that might challenge that of passive victimhood to which refugees are often subjected.
Funded by Creative Scotland and Cultural Resource and supported by Dance Base.
The 10×10 program in December is all about interaction. Through performances, the Veem House Dinner, the Long Now Lab and many encounters with artists and audience, we investigate how an 'Art House' relates to the changing cities and its stories. We will be welcoming fellow art houses ZK/U from Berlin, CCA Glasgow and Globe Aroma from Brussels reflect and talk with us. CCA Glasgow introduced us to Farah Saleh, a Palestinian dancer and choreographer based in Edinburgh. We invited her to present Gesturing Refugees.
Concept and choreography:
Farah Saleh
In collaboration with artists:
Fadi Waked, Hamza Damra, Farah Saleh, Pedro Simoes.
Video:
Pedro Vaz Simoes, Shadi Jaber,Owa Barua
Dramaturgy:
Luke Pell
Special thanks to:
Nicola Perugini, Emil Perugini Saleh, Ana Rodriguez, Claricia Kruithof, Bush Hartshorn, Husam Rabeh, Ossama Halal.