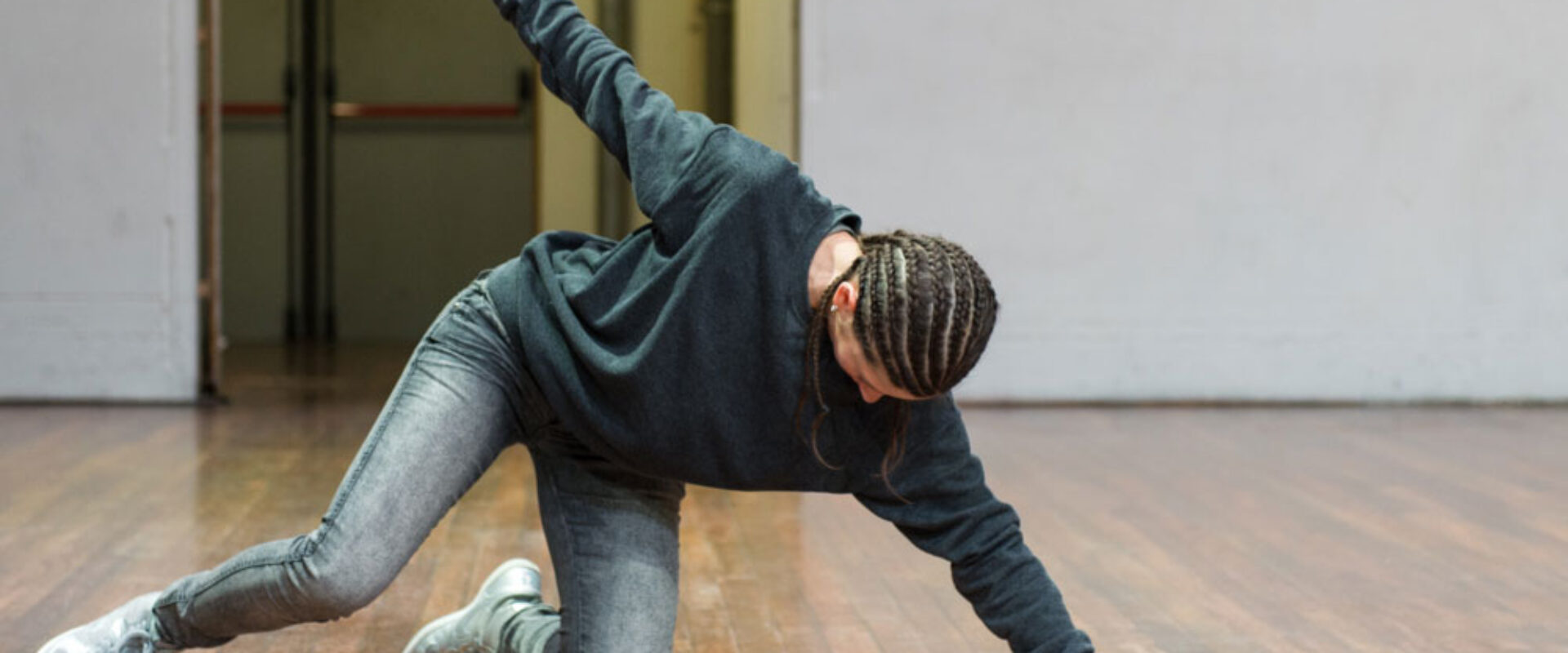 A white watch around a girl's wrist marks the time in a steady series of bleeps. It gives the illusion that time is passing in a linear way, while her movements create a time removed of all parameters; stretched out, infinite. In Hip Hop, María Peralta experiments with dislocation and disorientation of the movements of body and space. Up is the same as down, left the same as right, front the same as back. Her movements become room, the room is her body. Everything is one.
"Hip Hop is a movement research project developed from daily studio practice. The basic techniques of hip hop have been extended to include not only the movements of the body but the invisible movement of perception, attention and thought. This is a dance research/experiment that approaches movement beyond narration, representation or rational thought." — María Peralta.
Maria Peralta is currently working on her new performance that will premiere in the spring of 2016 in Veem.
Choreography and dance:
Maria Peralta