Program
I, Phone (try-out) by Rob Smorenberg in collaboration with De Warme Winkel and Veem House for Performance
Rob Smorenberg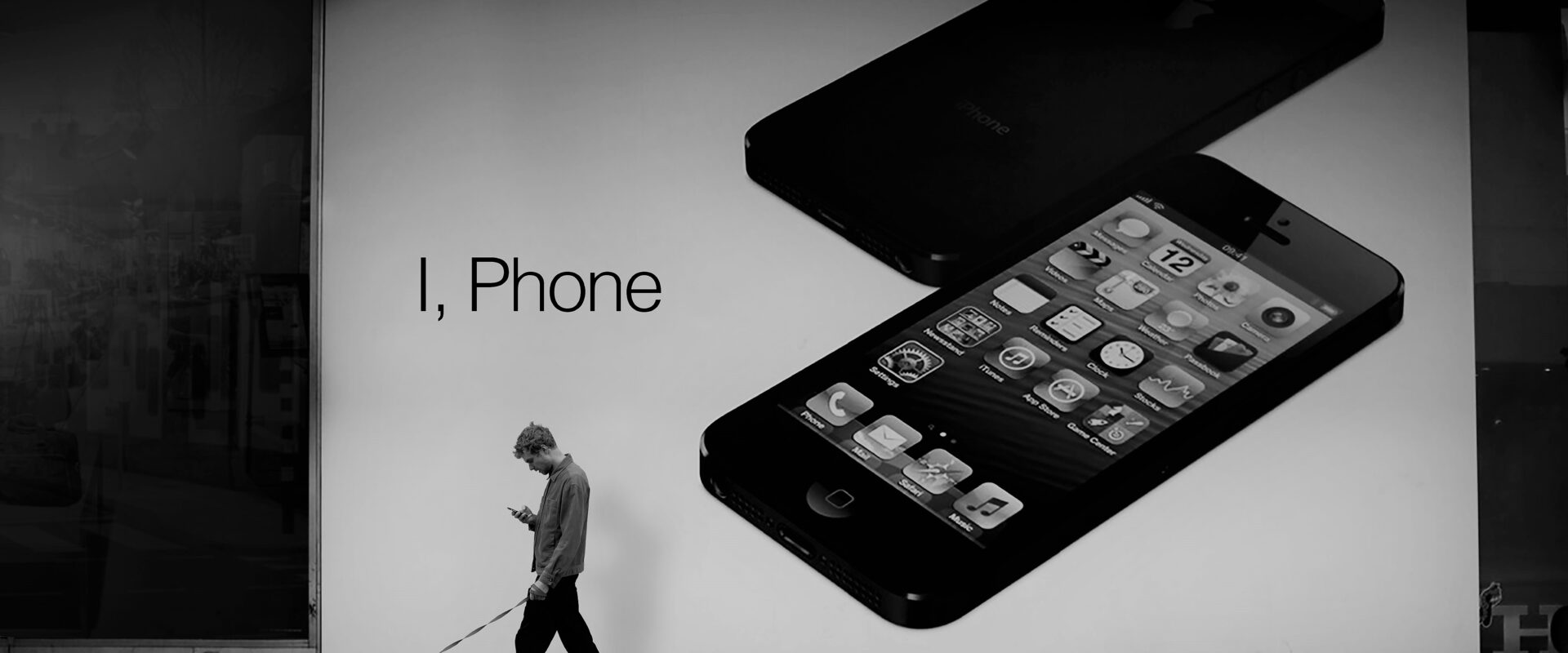 – this event is sold out –
A performance that meanders through the life of the digital human through a series of physical etudes; from scrolling, swiping and tapping to an intimate tinder date.
On June 19, 20 and 21, I, Phone will be presented in three work in progress events: an elaboration of Rob Smorenberg's residence in Veem last April, when he was solely working in our theatre during the 'intelligent lockdown'. After each presentation, a different expert will join us to reflect on the work and discuss a specific topic relating to the work.
Socio-economic figures occupy a special place within the work of the 20th-century theater innovator and mime artist Étienne Decroux (1898-1991). Those figures show the daily actions of the people at that time; sanding wood, drinking wine, grabbing a grapefruit. Decroux distils from this daily act a poetic moving image of humanity. In I, Phone, Rob Smorenberg (1993-present) starts from the same principle and zooms in on the 21st century gadget that fundamentally changed our actions: the smartphone.
I, Phone will premiere in the summer of 2021.
I, Phone is a coproduction of De Warme Winkel and Veem House for Performance. Rob previously performed in De Warme Winkel speelt De Warme Winkel, Vincent Rietveld gaat voor de Louis d'Or and De Drie Musketiers of De Warme Winkel.
Duration: 75 minutes
Ticket: €7,50
Combideal: I, Phone by Rob Smorenberg (June, 21) + Wendag (June, 18) for €10
Language performance: language no problem
Language expert talk: English
Expert talk | June, 19 | Miriam Rash
How to be human in a postdigital world?
Miriam Rasch is an essayist and researcher working for the Institute of Network Cultures. She writes about literature, philosophy, media and technology. Her essay collection on living in post-digital times 'Zwemmen in de oceaan: Berichten uit een postdigitale wereld' came out to high acclaim in 2017. In her latest book 'Frictie' (2020) she investigates the ethical implications of the ever growing influence of data.
Expert talk | June, 20 | Abdallah El Ali
How does digital media influence our social interactions?
Abdallah El Ali is a researcher at Centrum Wiskunde and Informatica. He researches human-computer interaction (HCI) and has a background in Cognitive Science. In his research he strives to further understand human behavior, emotion, and its relation to technology.
Expert talk | June, 21 | Noha Ramadan
Noha Ramadan is a choreographer, dancer and performer living between Amsterdam and Berlin. Her work is characterized by an interest in language and choreographic experimentation.
Together with Noha and Rob, we will talk about the relations between the body and technology, the body as a mediator and the practice of a dance versus mime.
Concept and performance:
Rob Smorenberg
Supervision:
Ward Weemhoff
Thanks to:
Suzan Boogaerdt, Bianca van der Schoot
Light design:
Pablo Fontdevila
Coproduction:
De Warme Winkel, Veem House for Performance