Program
I THINK I WILL BE HONEST WITH THEM SOON
Mime Opleiding / Lara van Hoof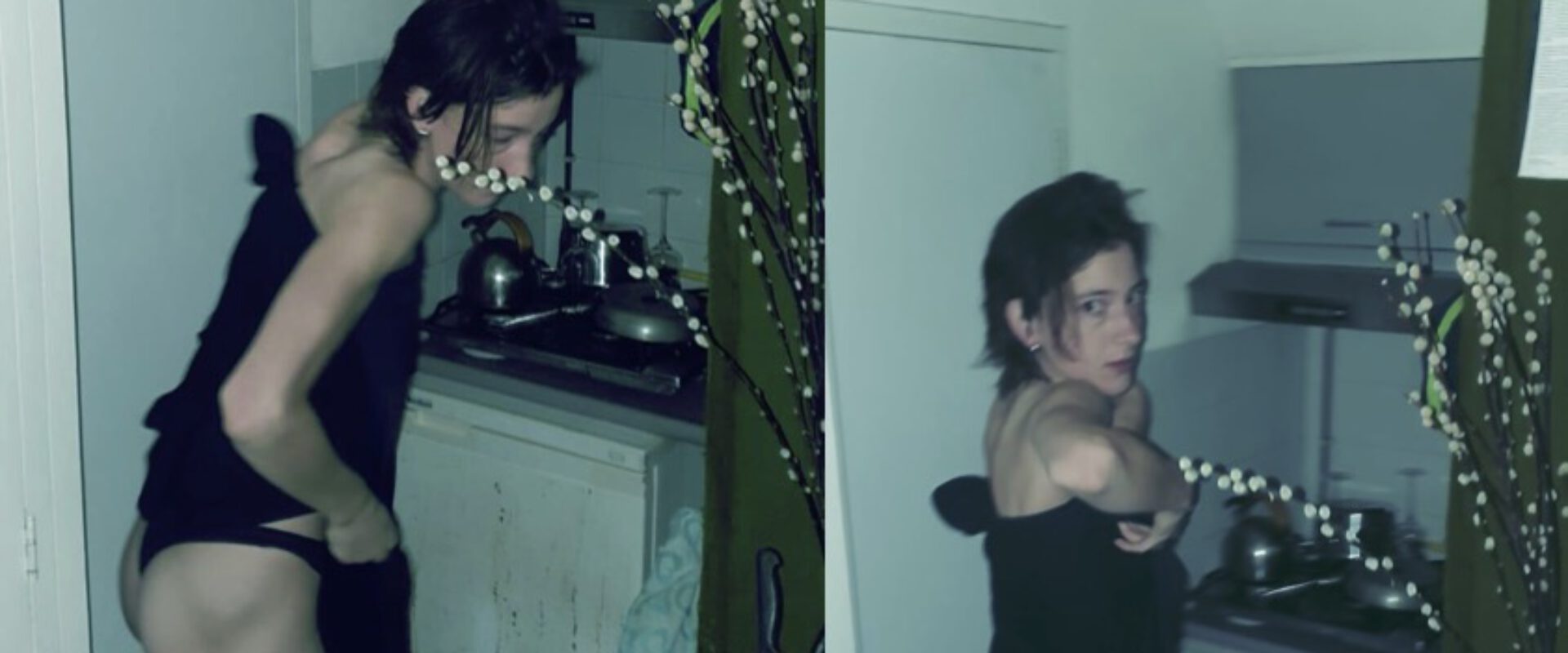 On the 23rd, 24th, 25th and 26th of June the fourth-year students of De Mime Opleiding Amsterdam present their graduation piece at Veem House. A piece directed by Lara van Hoof.
I THINK I WILL BE HONEST WITH THEM SOON
A terribly fun landscape
Of people who might belong together
Somewhere on a grass hill
Or at a petrol station
Or maybe somewhere in a fancy penthouse
A place where they don't want to be
And don't want to leave
Trying hard to enjoy themselves
Waiting for
2 seconds of nothingness
23 June 2022
20:00
try-out
24 June 2022
20:00
premiere
About Lara van Hoof
Lara van Hoof graduated from Regie Opleiding Amsterdam in 2020. She makes physical performances from a microscopic view on social behavior in a group. She is both moved as well as concerned by the way people relate to each other and to life. She experiences society as a stage where we work our ass off to present the best version of ourselves; where we constantly watch and judge each other. Lara creates confusing worlds, both funny and painful, trashy and stylized, frightening and comforting. She directs intuitively, with a strong eye for detail and with absurd humor as an important entrance for creation.
Credits
Director and Concept: Lara van Hoof
Performers: Laura Boser, Mher Brutyan, Melyn Chow, Meghan Dobbelsteijn Bisschops, Merette van Hijfte, Pleuni Veen, Kim Zeevalk
Production: Ariadne Sergoulopoulou
Costume Advice: Tessel Verschoor
Light: Roan Lo-a-Njoe
Sound: Geert Oddens
Thanks to: Mime Opleiding & Academie voor Theater en Dans