Program
Lectures: livingloving by Erin Manning & Extreme Realism by Brian Massumi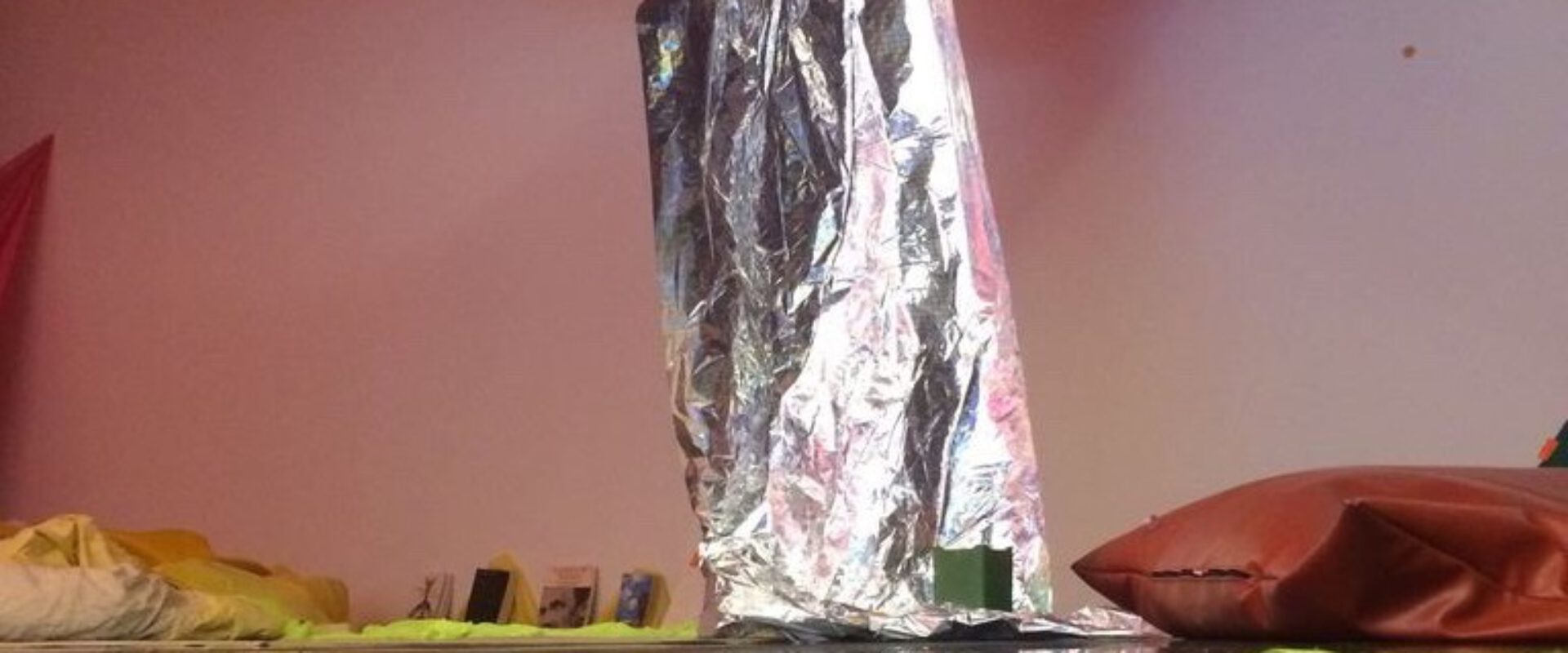 With great pleasure, DAS Graduate School announces the lectures livingloving by Erin Manning and Extreme Realism by Brian Massumi in Amsterdam, hosted by Veem House for Performance.
The writing of both Erin Manning and Brian Massumi has been a great inspiration to artists, in particular dancers and choreographers. Both in their individual work and in collaboration, Manning and Massumi provide new perspectives for thinking relationality – the relation of bodies to processes of making, to movement, affect, touch, politics, economics and the arts.
Erin Manning
Based in Montreal (Canada), Erin Manning is founder/director of the SenseLab at Concordia University. SenseLab is a nomadic laboratory exploring thought in motion. As a fluid collective SenseLab initiates events in which "the coming together of people from different backgrounds happens alongside conceptual work and creative practice" all while keeping outside "the logic of reporting and representation." Erin Manning is an artist, dancer, theorist and philosopher. She has been a frequent guest artist/lecturer to both DAS Choreography and SNDO in the recent years. Some of Erin Manning's most influential writings are: The Minor Gesture (2016), Always More Than One: Individuation's Dance (2013), Politics of Touch: Sense, Movement, Sovereignty (2007). In collaboration with Brian Massumi, she has published important books such as Thought in the Act: Passages in the Ecology of Experience (2014). The two volume Immediation I and Immediation II, published in November 2019, are available for download at Open Humanities Press.
Brian Massumi
is a philosopher and social theorist. Massumi's research spans the fields of art, architecture, cultural studies, political theory and philosophy. His work explores the intersection between power, perception, and creativity to develop an approach to thought and social action bridging aesthetic and political domains. His work, as is Manning's, is situated in the tradition of process philosophy, broadly defined to encompass concepts of event and emergence. Well known for his writings on affect, perception, ontopower and value, he characterizes his work as "activist philosophy": a philosophy for which the ultimate concept is activity rather than substance. Massumi has published many books among which, Parables for the Virtual: Movement, Affect, Sensation (2002), and more recently Ontopower: War, Powers, and the State of Perception (2015), The Principle of Unrest: Activist Philosophy in the Expanded Field (2017), 99 Theses on the Revaluation of Value: A Postcapitalist Manifesto (2018), Architectures of the Unforeseen: Essays in the Occurrent Arts (2019).
On Wednesday January 22 Erin Manning and Brian Massumi will each present a public lecture within the frame of a four-day workshop, entitled On non-sensuous perception, for master students of DAS Theatre and DAS Choreography.
Everyone is welcome!
In their workshop for DAS Graduate School, Manning and Massumi collaborate with choreographer Diego Gil. Diego Gil graduated from DAS Choreography in 2013 before he embarked on his PhD research at Concordia University in Montreal with Manning and Massumi, achieving his doctorate in 2019.