Program
Les Spectateurs stay with Clara Amaral
Veem House for Performance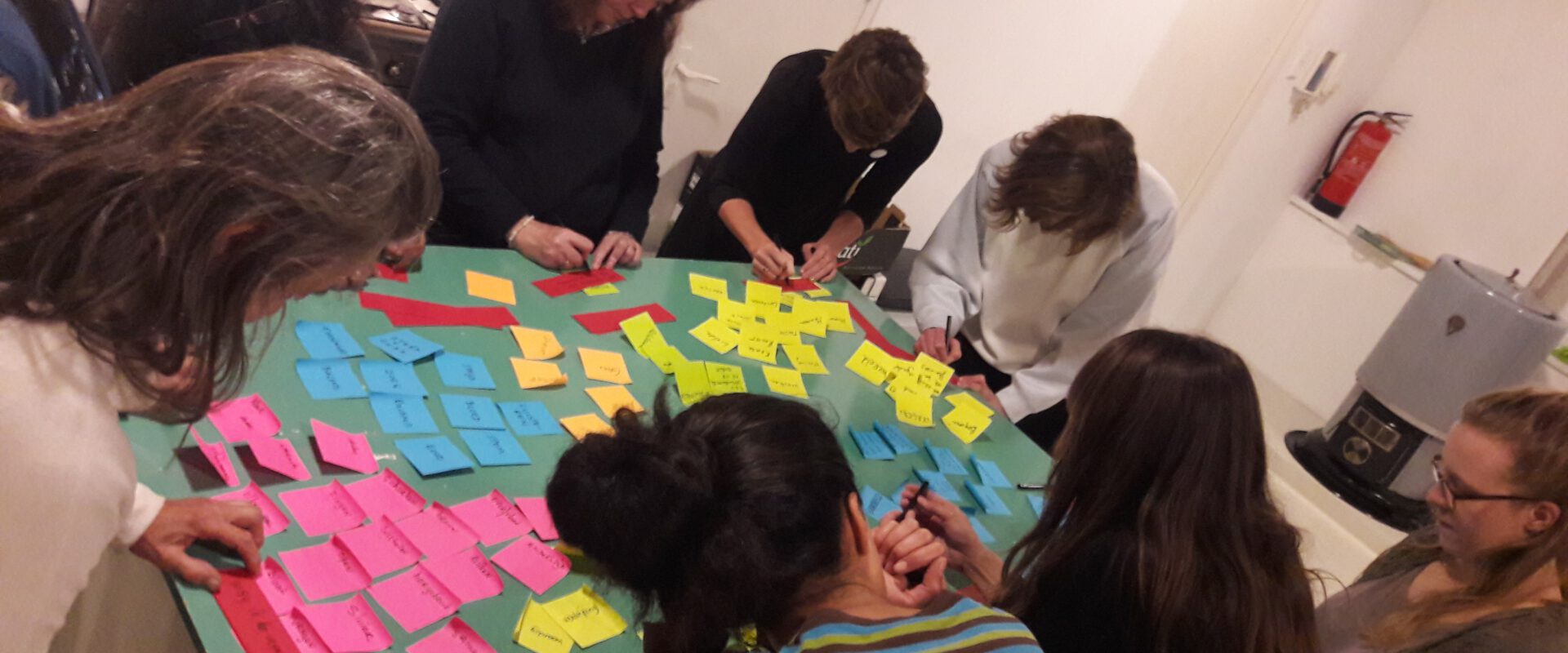 During the evening sessions of Les Spectateurs stay with.. we'll invite a special group of spectators (Les Spectateurs) to be involved in the creation processes of our housemakers. We do this by opening the doors of the rehearsal space and we will 'stay' for a short moment in the process of one of our housemakers. During the evening you will get a sneak peak of the creation process and you will be invited to share your observations and experiences. By using new formats we explicitly ask you for your feedback. The feedback will be used in order to strengthen the work.
*
In our eyes, a cascade is a lecture performance in which Clara Amaral explores the fall of a smartphone and the shifts in perspective that come with it. Just like a cascade that keeps on falling again and again – downward and onward – Clara Amaral stares into the same surface in order to produce porosity, depth and poetics.
The water races down, through the slopes, through the rocks, through the moss. It keeps on falling, through the rocky top. As it falls, every time, at all times, a shift in perspective.
Clara Amaral graduated from SNDO in 2013 and is currently doing her MA at the Dutch Art Institute. Her last work Do you remember that time we were together and danced this or that dance? premiered in Julidans in 2017 and was presented in Veem House for Performance, Amsterdam, and in Something Raw at Frascati, Amsterdam. During the past year (2018), Clara created a text which was published under the title: 'The distance between your voice and my voice is what your eyes can read but I can't say'. As a performer, Clara collaborated with Ivana Müller, Oneka von Schrader and Becket Mingwen.
Developed by:
Veem House for Performance
Questions?:
suze@veem.house