Program
Les Spectateurs stay with Keren Levi
Veem House for Performance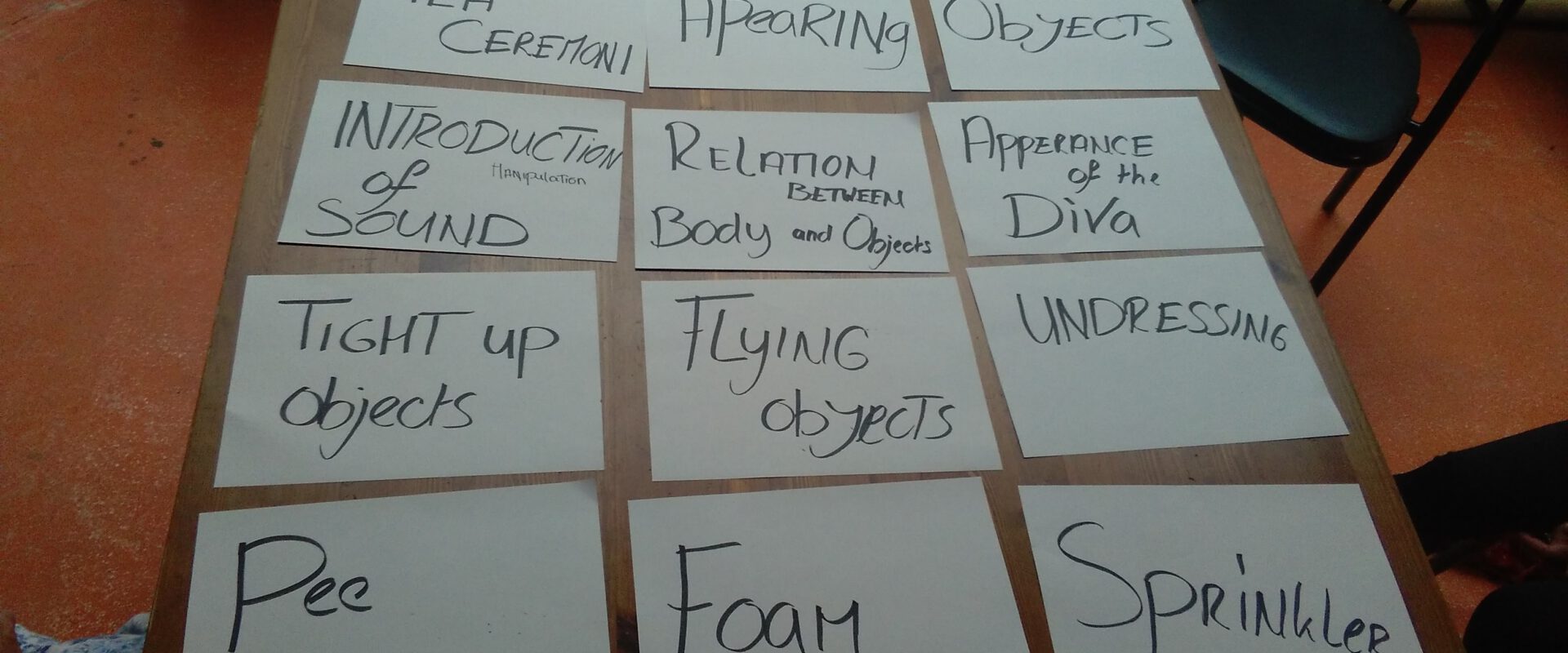 During the evening sessions of Les Spectateurs stay with.. we'll invite a special group of spectators (Les Spectateurs) to be involved in the creation processes of our housemakers. We do this by opening the doors of the rehearsal space and we will 'stay' for a short moment in the process of one of our housemakers. During the evening you will get a sneak peak of the creation process and you will be invited to share your observations and experiences. By using new formats we explicitly ask you for your feedback. The feedback will be used in order to strengthen the work.
*
In Departing Landscapes, a self-contained space of memory and detail, Keren Levi continues her one-sided conversation with Morton Feldman's music in a solo performance – her first since The Bottom Line in 2003. The piece is inspired by the music piece Triadic Memories (1981) by Feldman, a solo piano piece. Following on from her performance-essay Footnotes for Crippled Symmetry – an interweaving of movement, sound, text, video and sculpture in response to Feldman's Crippled Symmetry (1983) – Levi narrows down her choreographic scope to the movement of her own body, limited in space and fields of mobility. Into this personal inquiry, Levi has invited long-term collaborators and friends, dramaturg Igor Dobričić, composer Tom Parkinson and audiovisual artist Assi Weitz to join her quiet mediation on decay, time, sound and memory.
Keren Levi (Israel/1972) works from dance and choreography in a hybrid field in which dance, theory, performance, image, video, light, sound and music have a shared role. Her approach is both analytical, playful and intuitive, where she is attracted to the adventure, the untrodden path. She seeks interdisciplinary cooperation to be challenged by artistic friction to transcend her own thinking and conventions. The exchange creates a dilatation of the creative process, makes it complex and challenging, and promotes the emergence of unexpected connections, new routes of imagination and meaning.
Developed by:
Veem House for Performance
Questions?:
suze@veem.house