Program
Les Spectateurs stay with Paula Chaves (private session)
Veem House for Performance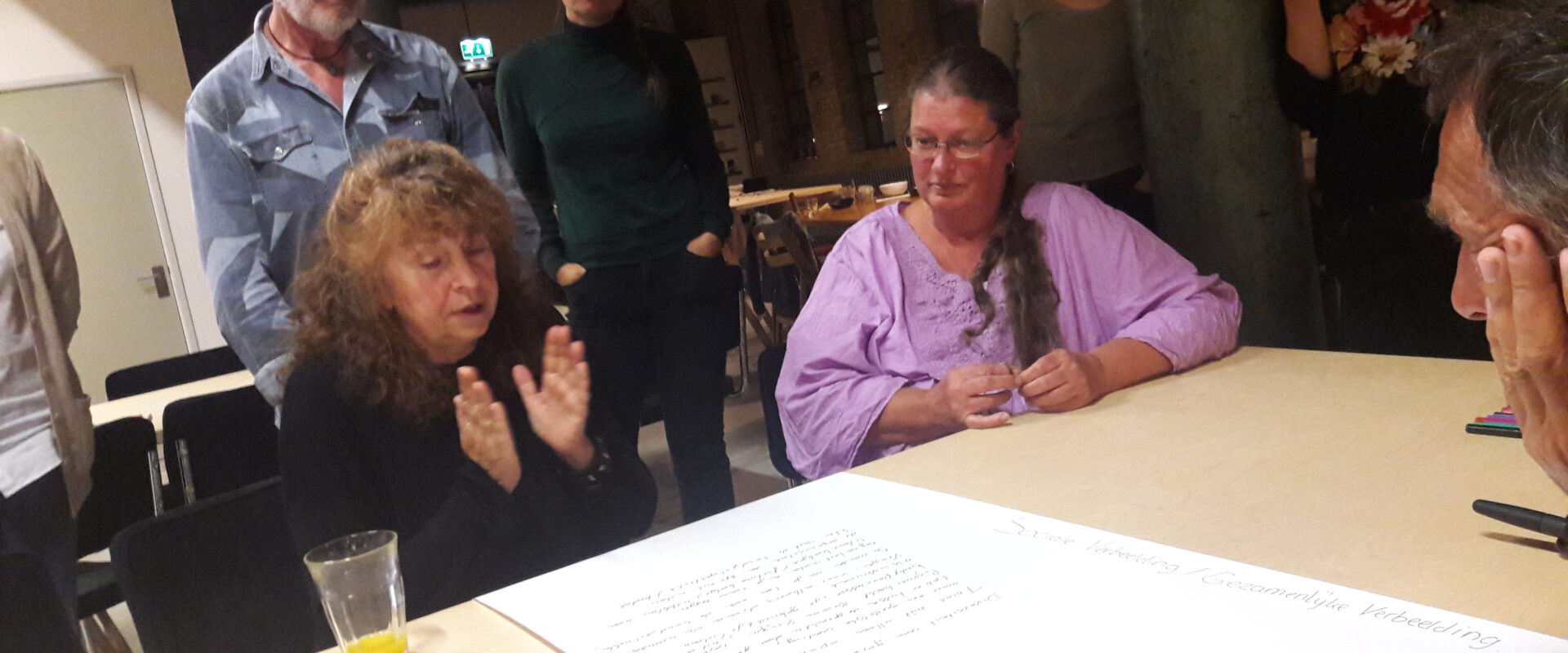 For this event we collaborate with the "Theatreschool De Trap" and its participation to the session is exclusively reserved for its' students only.
During the evening sessions of Les Spectateurs stay with.. we'll invite a special group of spectators (Les Spectateurs) to be involved in the creation processes of our housemakers. We do this by opening the doors of the rehearsal space and we will 'stay' for a short moment in the process of one of our housemakers. During the evening you will get a sneak peak of the creation process and you will be invited to share your observations and experiences. By using new formats we explicitly ask you for your feedback. The feedback will be used in order to strengthen the work.
*
About: Alias 'La chica Scratch' (work in progress): Quantum phenomena of leaps in spacetime blend with an urge for an ancestral legacy recalling. A young Colombian queer embarks on a journey in which her positionality as an immigrant activist & artist is diffracted through a choreography that resurrects her mother. In this border-crossing to the present, a pulsating body becomes transposed with its concealed history at the time her mother was a young activist & student in Colombia back in the 1970s.
Immersing in this mother-daughter relationship, this research wants to enact the creative force of transpositions, while reviving the troubling territories of womanhood/feminism, the politics of violence and care, the local vs. the global, authority & the role of sentimentalism in creating perception, populism, and the workings of obedience/disobedience.
Paula Chaves (CO/NL) is a choreographer, performer, circassian and activist based in Amsterdam. After studying dance and circus in New York, Bogota and Berlin, she obtained her degree in choreography at the School for New Dance Development (SNDO) in 2015. Her artistic research is situated at the intersection of politics, "cheap art" aesthetics, and queer Latina diaspora narratives.
Her last two pieces: 'Paraart' and 'Against the Wall' are part of a long-term research on the relationship between art, propaganda and neoliberalism in the West. This last production premiered with the support of Dansmakers during the Moving Futures Festival in 2018 and was presented at CALA Festival in Cori, Italy and at Bellevue Theatre in Amsterdam during the Dans op Dinsdag platform.
As a performer she has collaborated with Amanda Piña / Nadaproductions, Thais di Marco / Strangefolks Collective, Oneka von Schrader, Nadia Bekkers, Nina Boas, Benîot Lachambre and Diana Casas / Aerodanza.
Developed by:
Veem House for Performance
Questions?:
suze@veem.house