Program
Lolling and Rolling
Jaha Koo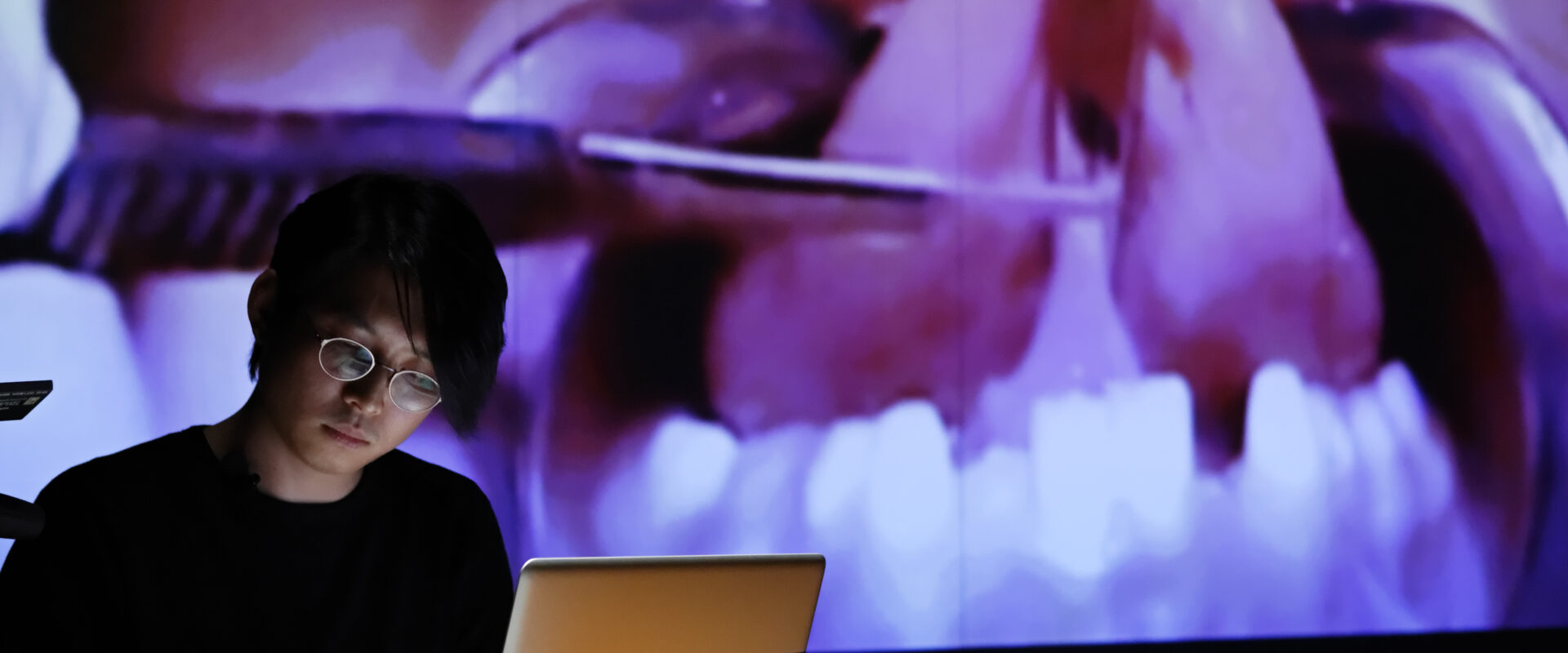 In South Korea, there was a big controversy concerning children's tongue surgery for a better English pronunciation. The surgery is known as 'lingual frenectomy'. Some people thought that it is possible to have a better English pronunciation through the surgery, especially for the "r" which is a non-existing consonant in the Korean language. Therefore some parents have forced their children to go through the operation, even though the children had a normal tongue.
Lolling and Rolling penetrates this Korean's tragic social phenomenon related to English education. Theatre maker Jaha Koo reveals the tragedy through a fictional story, video and sound work. It contextualizes not only contemporary issues but also historical events related to colonialism and imperialism.
Genre: Lecture performance
Language: English
Duration: 40 min, no intermission
Première: 2015 at Zürcher Theater Spektakel (CH)
JAHA KOO is a South Korean theater/performance maker and music composer. His artistic practice oscillates between multimedia and performance, all of which include his own music, video, text and installation. His performances are closely interwoven with politics, history and his own personal issues.
Since 2014, Koo has been working on his Hamartia Trilogy. This trilogy thematically focuses on how the inescapable past tragically affects our lives today. The first part of the trilogy, Lolling and Rolling, was first presented by Zürcher Theater Spektakel in 2015. The second piece, Cuckoo, was premiered at Steirischer Herbst Festival in 2017. Koo's current project is the final part of the trilogy, The History of Korean Western Theater (working title). It will premiere in the spring of 2019.
Koo majored in theatre studies (BFA) at Korea National University of Arts and studied at DasArts (MA) in Amsterdam. GuJAHA is the pseudonym of JAHA KOO as a music composer. His most recent EP was Copper and Oyster in 2015.
Text, Directing, Video, Music & Performance:
Jaha Koo
Voice-over:
Philip Matesic
Artistic Advice:
Edit Kaldor & Dries Douibi
Photo:
Thomas Lenden
Production:
OFFICENEINOFFICE
Supported by:
DasArts