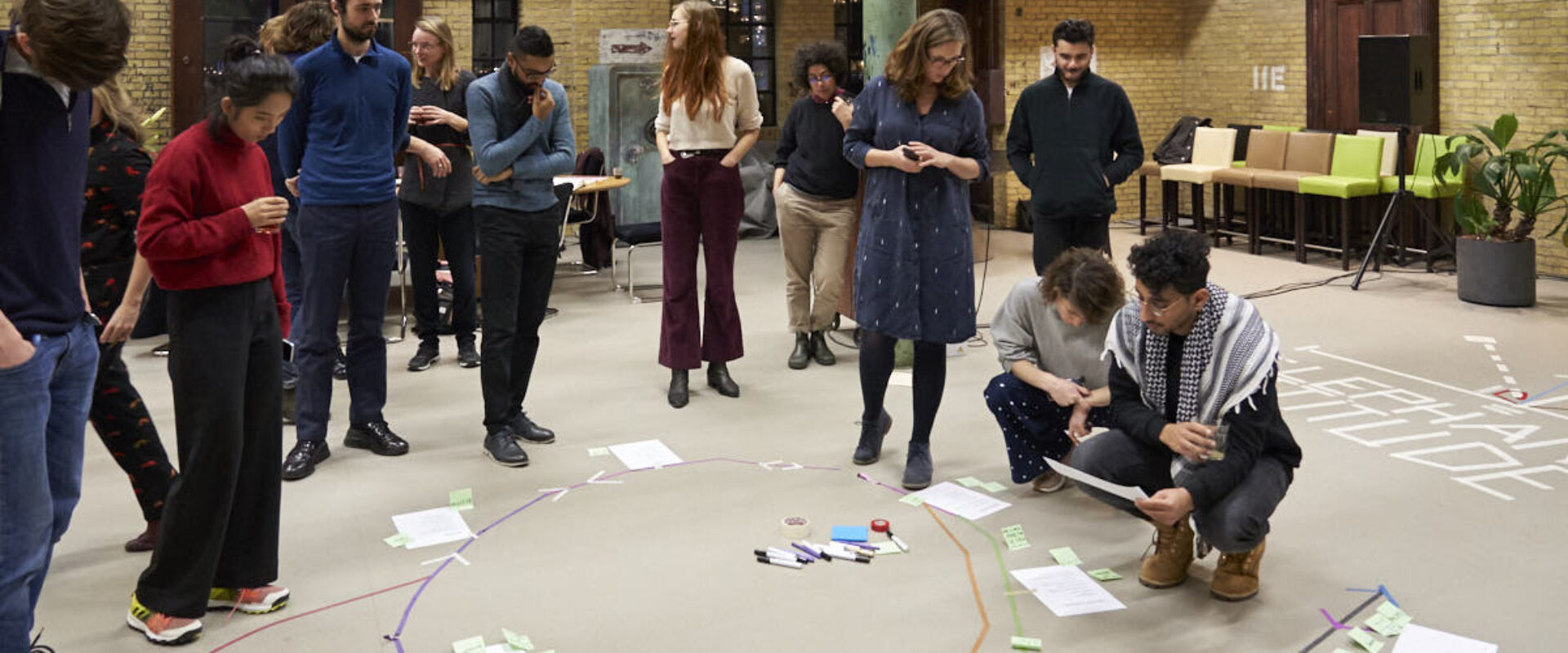 The costs for the complete program are €30,00. Your ticket gives you entry to all four Long Now Lab Sessions. -As per February 22, the price is €20-
During 10X10 Veem will organize two new editions of the Long Now Lab. In the Long Now Lab a small group of people gather regularly for performances and work-and-think sessions at Veem House for Performance. We invite participants to go deeper: through conversation, imagination and workshops, with the aim of collectively creating ideas and proposals.
Long Now refers to long-term thinking and the awareness that the present is part of the future. We create a laboratory where we can work and experiment together, where we can put ideas and proposals into practice.
The first Long Now Lab during 10X10 is about care, and it is curated by MOHA Project In five sessions we unfold the theme of care in the broadest sense of the word: on a personal level, on an organizational level and in a more philosophical context. Working on topics such as care, continuity, attention and sustainability. We hope to design creative and critical proposals in the field of care. Building towards, and rethinking sustainable relations and organizations.
The Long Now Lab about care is curated by Alice Pons and Olivia Reschofsky from MOHA Project. This Amsterdam-based artist collective creates performances, presents workshops, devises publications, and proposes alternative curatorial models. Operating outside conventional art institutions, MOHA works in public spaces and with specific communities, aiming to shatter personal bubbles and connecting with the day-to-day realities of people that they might never encounter otherwise.
Together with MOHA we invite guests, visit performances and also work towards a presentation on the last day of the Long Now Lab, Saturday 21 March.
The five Long Now Lab sessions, curated by MOHA Project, take place on:
Saturday December 14, (finished)
Saturday January 18, (finished)
Saturday February 22
Friday (evening) March 20 & Saturday 21 (public event)
For the full Long Now Lab we ask you to commit to the four given dates in order for us to stretch the time together, if you want to join but you have a difficulty with one of the dates please let us know as well, then we look into it together.