Program
The Long Now – Open Lab session | sharing & propositions
Rodia Vomvolou Anna Maria Merkel Jeanette Weber Andrea Rogolino Martina Raponi Katinka de Jonge Ingrid Vranken Darko Lagunas Alorah Harman Ira Melkonyan Nienke Berkenbosch Jaap Warmenhoven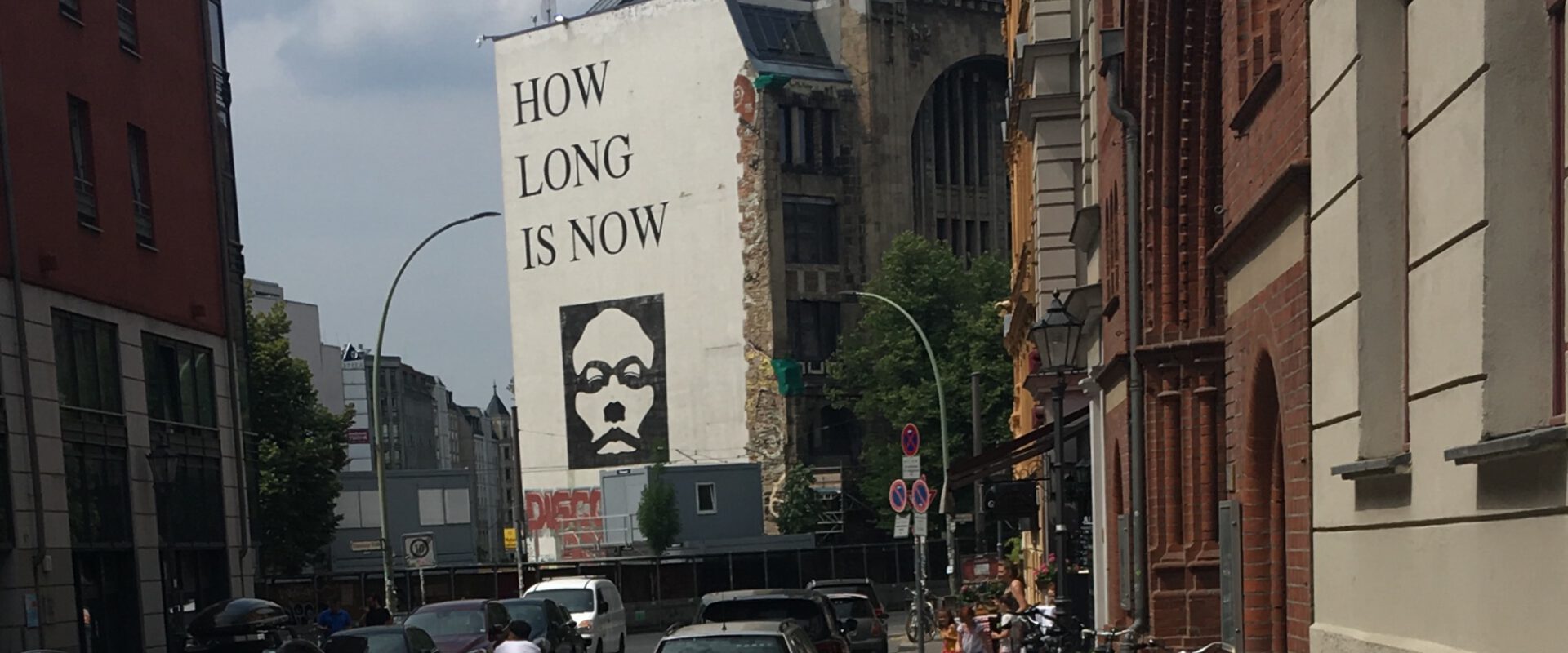 Open Lab session! 17:00-18:30
Propositions for the 'arts of living on a damaged planet'
The Long Now refers to long term thinking and also to a consciousness that the present is already part of the future. At the start of the 100 Day House we proposed a laboratorium in the double meaning of the 'lab' as a space where we can work together, and as a space to experiment with bringing ideas and proposals into action. Here, a group of twelve engaged participants came together and made time to experiment with and practice 'the arts of living on a damaged planet.'
Facing the complexities of a world in disturbance, we do realise that we need a long breath: How can we develop a sustainable attitude of co-living and relating in which you can endure your engagement, and stay with something for a long – longer perhaps than your own life – time?
During the lab-sessions they explored sustainability on the basis of a co-dependency of lifeforms invested in each other: Danae Theodoridou invited them in her 'Imaginary Symposium' a space to actually think together; they unpacked the containernotion 'sustainability' with Shivant Jhagroe who advocates for a more inclusive and diverse approach of ecological issues; and were challenged to tune in with plants and objects in workshops by Ingrid Vranken and Daan 't Sas.
On December 15th they gather for the last time. In the afternoon, towards the end of their time together they willl open their Lab to the public as well. At 17:00 they share their own propositions and practices of the 'arts of living on a damaged planet'
– and you are very welcome to join!
Participants:
Rodia Vomvolou Anna Maria Merkel Jeanette Weber Andrea Rogolino Martina Raponi Katinka de Jonge Ingrid Vranken Darko Lagunas Alorah Harman Ira Melkonyan Nienke Berkenbosch Jaap Warmenhoven
Long Now Lab is curated by:
Evanne Nowak & Nienke Scholts
Long Now Lab is led by:
Evanne Nowak