Program
Mining Stories
Silke Huysmans & Hannes Dereere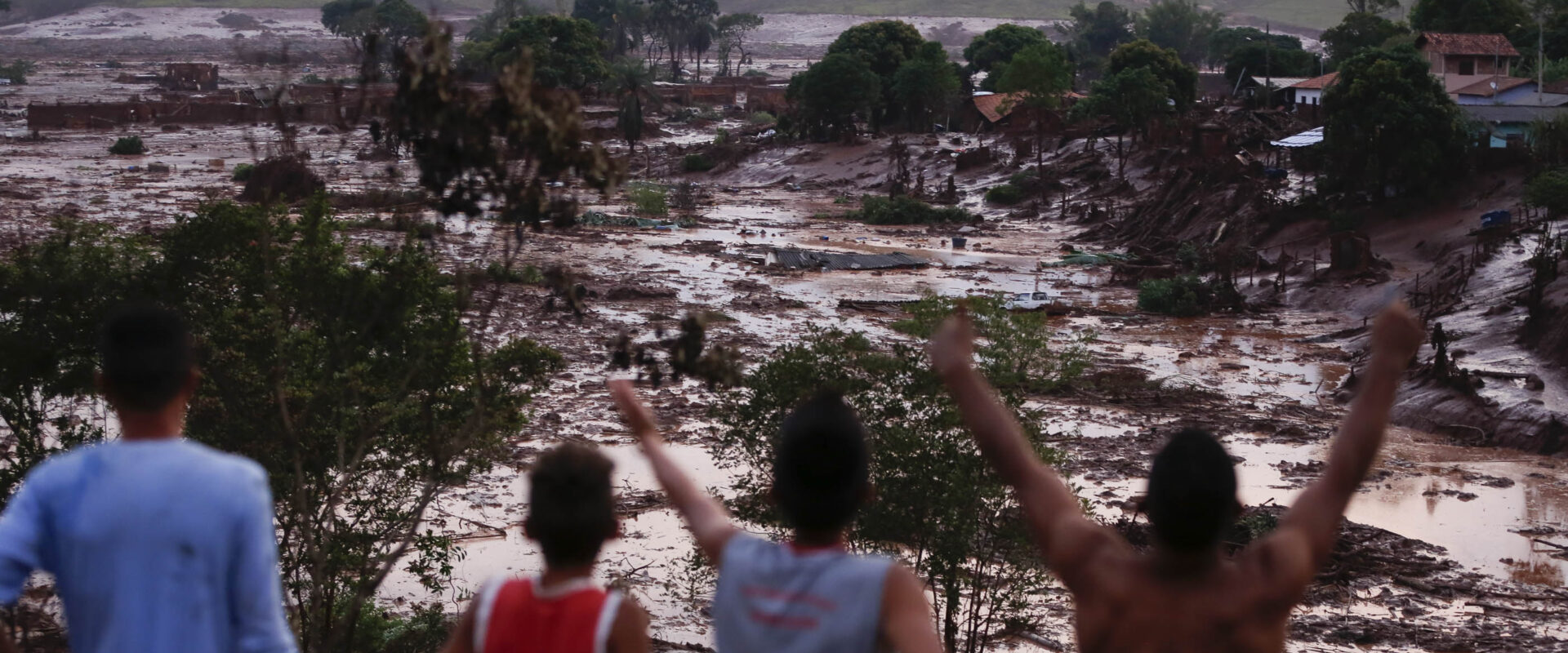 On the 5th of November 2015, a dam containing toxic mining waste collapsed in the mountains of the Brazilian mining region Minas Gerais. A devastating flood of mud destroyed several villages before flowing into the four hundred miles long river Rio Doce. In a region where more than three out of four people work in the mining industry, the disaster resembled a complete tabula rasa.
Silke Huysmans grew up in Minas Gerais, a few miles away from the place where the disaster occurred. Twenty years later, she returned to Brazil for the first time with Hannes Dereere in order to talk to people affected by the incident and get a grip on its immense consequences. Back in Europe, they broadened their view on the event through interviews with amongst others economist Paul De Grauwe and neurologist Luc Crevits.
Each of them tells the story of the disaster from their own context, with their own nuances and points of interest. The documentary theatre performance 'Mining Stories' is not a detective story or a reconstruction of the disaster, but an intriguing journey through a diverse collection of personal stories crossing topics such as memory, politics, religion, and storytelling.
On Saturday there will be an aftertalk co-organized between Veem House for Performance and the Ministry of Foreign Affairs. Together with Dirk-Jan Koch (speciaal gezant natuurlijke hulpbronnen, Ministry of Foreign Affairs), Edilberto Baquero (Netherlands Water Partnership, Latin-America, Platform Mining&Water), Sanderijn van Beek (NGO Both ENDS) and Hannes and Silke we reflect on the mining disaster in Brasil that Mining Stories is talking about and the role political memory plays in dealing with the past, the present and the future.
The work of Silke Huysmans and Hannes Dereere (Brussels, Belgium) departs from concrete situations, events or places that reveal a broader subject. What characterizes them is the way they research their projects by means of scientific investigation, interviews and field research. The documentary performance Mining Stories is their first creation for the blackbox and will tour throughout Europe the upcoming season. The piece was selected for the Circuit X award (Best Performance by Emerging Artist) in Belgium.
Created by:
Silke Huysmans & Hannes Dereere
Performance:
Silke Huysmans
Dramaturgical advice:
Dries Douibi
Technical support:
Christoph Donse
Scenography:
Frédéric Aelterman, Luc Cools
Portuguese transcriptions:
Luanda Casella, Miguel Cipriano
Co-production:
Noorderzon Festival, KAAP Creative Compass
Production:
Kunstenwerkplaats Pianofabriek, Bâtard Festival
Residencies:
Veem House For Performance, Campo, CC De Grote Post, KAAP Creative Compass, Grand Theatre Groningen, Kunstenwerkplaats Pianofabriek, Vooruit Arts Centre
Supported by:
Vlaamse Gemeenschapscommissie, Sabam For Culture
Thanks to:
all conversation partners