Program
my shadow used to have a density (try-out) by Francesca Lazzeri
Francesca Lazzeri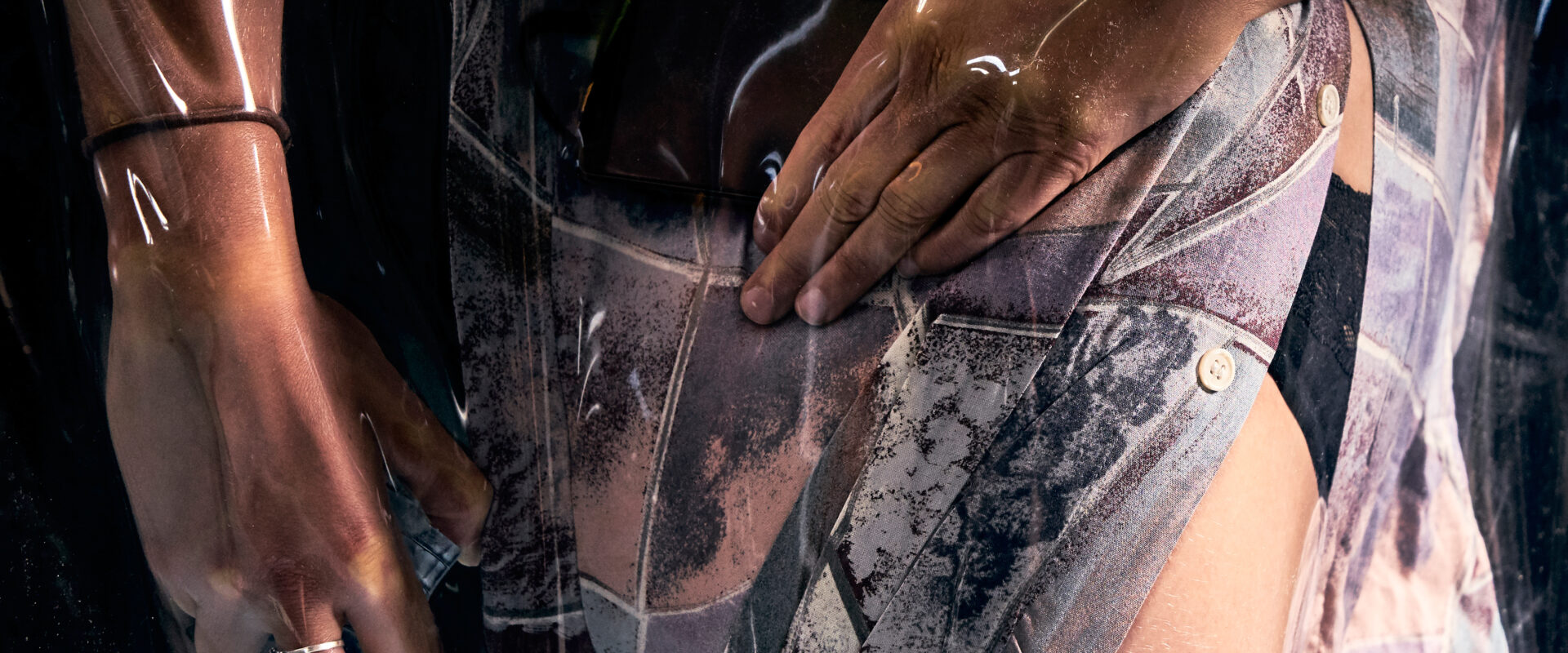 – this event is sold out –
At a time when keeping distance is the new norm and we long for human contact, Francesca Lazzeri creates an intimate encounter. A short rendezvous between isolated individuals. Separated by a screen and connected by it at the same time. How does this affect their way of communicating? Do they dare to expose themselves?
The performative installation my shadow used to have a density responds to the here and now. Inspired by Japanese photographer Hal, Francesca Lazzeri investigates how meeting an unknown individual can provoke the feeling of proximity and loneliness at the same time. The vulnerabilities of an exhibited individual emerge through image, light and sound.
Francesca Lazzeri (1991) graduated from the Amsterdam University of the Arts (Mime) in 2016. Between 2015 and 2019 she made performances within the performance collective Wild Vlees. As a theater maker she currently creates work under her own name, but collaborates collectively with a group of artists. Lazzeri stands out for her uncompromising, outspoken and direct signature. Her work is very visual and often physically demanding. Her performances appeal to the visitors in their intimate and personal space. Her work questions and problematizes aspects of our society.
Language: English
Timeslots June, 25 | 19.30, 19.45, 20.30, 20.45, 21.30, 21.45
Timeslots June, 26 & 27 | 15.00, 15.45, 16.00, 16.45, 17.00, 17.45, 19.30, 19.45, 20.30, 20.45, 21.30, 21.45
Each encounter lasts approximately 15 minutes, with only one spectator in the room per session. The installation is completely corona-proof.
my shadow used to have a density will premiere during Theaterfestival Boulevard in August 2020.
my shadow used to have a density has been made in co-production with Theaterfestival Boulevard and Schweigman&.
Concept/idea:
Francesca Lazzeri
Performers:
Charlotte Gillain, Anna Bentivegna, Gerben Vaillant
Creative Producer:
Job Rietvelt
Production:
Vera Andeweg
Communicatie & PR:
Femke de Graaf
Dramaturgy:
Elowise Vandenbroecke
Artistic Advice:
Loes van der Pligt
Technical Design:
Neal Groot
Sound Design:
Luke Deane
Technician:
Krzysztof Burdzy
Coproduction:
Theaterfestival Boulevard, Schweigman&