Program
Open Studio: Crowdkill
Anthony van Gog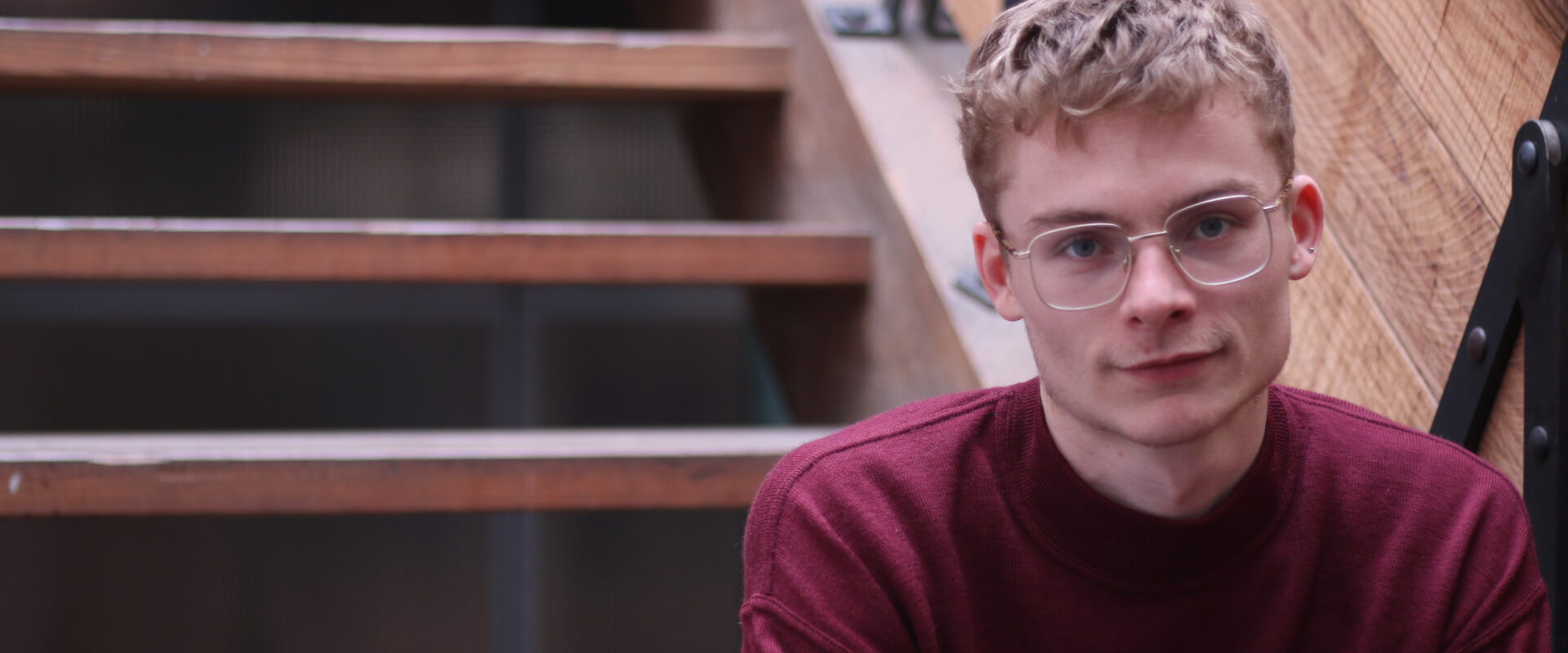 After his composition Heartscore, Anthony van Gog is working in our studio on a new physical performance: 'crowdkill'. Inspired by Julia Kristeva's notion of abjection, Anthony once again challenges our perception of the body. During this residency, he researches violence and aggression as an aspect of abjection. How can the body play with this energy? And how can it be translated to movement? Join his research during Open Studio!
About Anthony van Gog
The Belgium-based performance maker Anthony van Gog is a graduate of the Performance Study of the Theater Academy in Maastricht (2019). After creating two 'physical scores', together with Maarten Heijnens, Breathing Piece (2019) and the subsequent Heartscore (2021), Anthony will focus on creating solo work during this residency. In his solo work, the experience of transgression is centralised and depicted by the body.
He is interested in the human figure through the mutation of physical appearance. By removing the 'human' from the body, we are left with its matter, its flesh, its bones, its form – this remnant, this vessel, this clay, is his medium. Questions like 'where does the body stop being human?' and 'where does it become unknown to us?' precede his practice. Rather than questioning our humanity through socio-political reasoning, he questions it in a material sense by exposing the dehumanized body thus enacting it transgressively.
The research for Crowdkill by Anthony van Gog was made possible by DansBrabant, Veem House for Performance and Fonds Podiumkunsten (Nieuwe Makers Covid-19 scheme).
7 April 2022
20:00 — 21:00
€ 5

About Open Studio
Take part in the research of emerging performance makers!
Are you curious about the creation processes of emerging performance makers? During Open Studio you can get a glimpse into artists work and processes as they develop. We open our doors to the beautiful and vulnerable process of creation, and invite you to take part in an exchange in an open and informal environment. As each artist engages with different thematics, particular questions and has a specific artistic practice, no Open Studio is alike.
Join artists in their research, and in it maybe find something out about yourself as well. No special knowledge is required, your curiosity is more than enough.