Program
Panda Express
Oneka von Schrader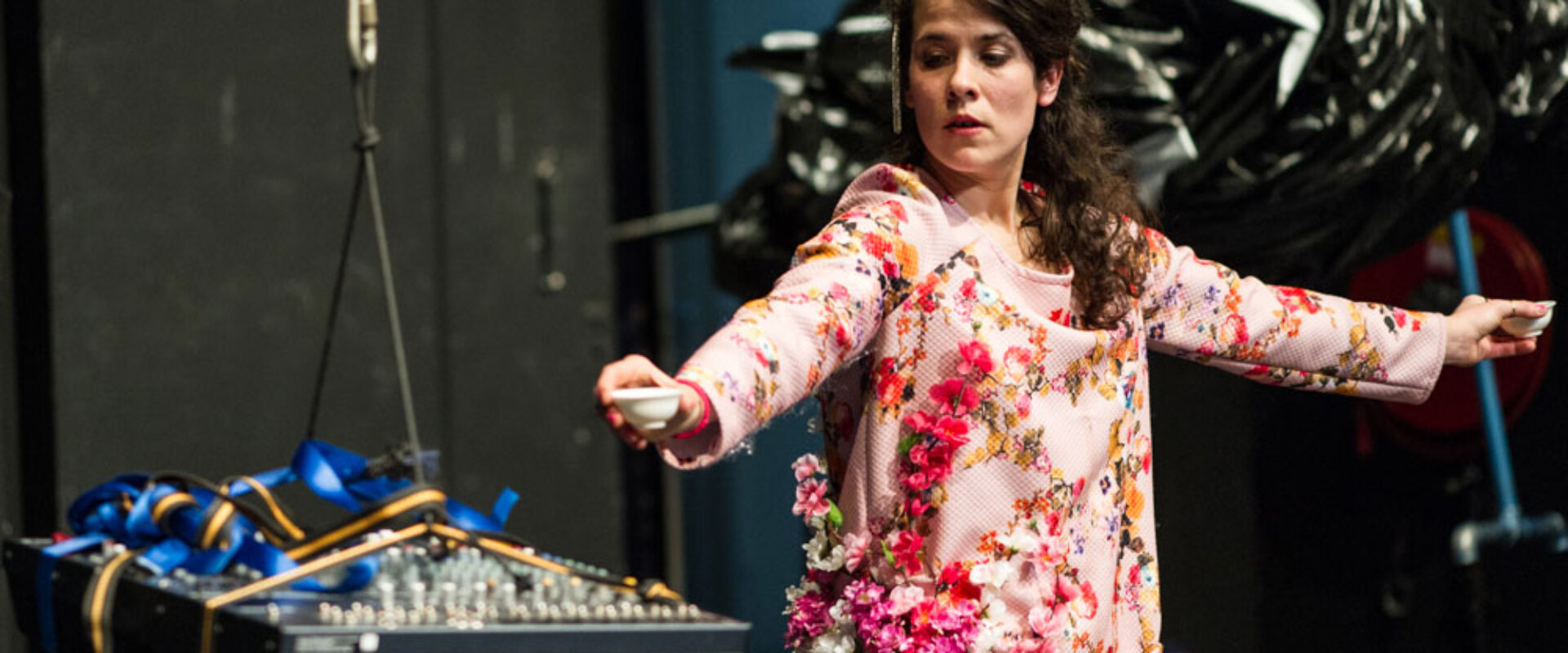 Veem House for Performance proudly presents Panda Express by Oneka von Schrader that will have its premiere at SPRING Festival (Utrecht).
A tea ceremony that explores and opens the senses of space and spectator. Each infusion deepens the spatial and experiential sensorium a little more. Objects fulfil a carefully chosen position in time and space during the ceremony, and Bach's Brandenburg Concerts enters the space. Music, objects, and performers as egalitarian agents – sharing and supporting each other's presence.
Panda Express challenges an understanding of theatre as a place for seeing and turns the teatron into a sensorium. Understanding the theatre as a space that holds both a promise and a threat, as you can never know what could come from behind or underneath.
Oneka von Schrader conceived the first phase of this new performance as her graduation project for SNDO in 2015 together with Giuseppe V. Giampino. In collaboration with Rosemarie Allaert (scenographer, set and costume designer) and the performers Sabine Cmelniski, Clara Amaral, Tiana Hemlock and Matthieu Blond she now further developed Panda Express.
Panda Express is a production of Veem House for Performance supported by Life Long Burning, supported by the Culture Programme of the European Union and Pianofabriek.
Oneka von Schrader graduated in 2015 from the School for New Dance Development. Panda Express is the first performance she makes at Veem House for Performance. Next season she will be affiliated to the house as one of the housemakers.
Concept and choreography:
Oneka von Schrader
Set and costume design:
Rosemarie Allaert
Performers:
Sabine Cmelniski, Clara Amaral, Tiana Hemlock and Matthieu Blond
Generous advice:
Aitana Cordero, Lisa Skwirblies
Technique:
Jasper Kok
Supported by:
Pianofabriek, LLB
Studio rent:
Stichting Plaats voor de Dans
Advertisement:
Theatermaker
Video Recording:
Jasper van den Brink / Dwarsboom Studio