Program
Producing the Future: Kunst en politiek (with Wouter Hillaert)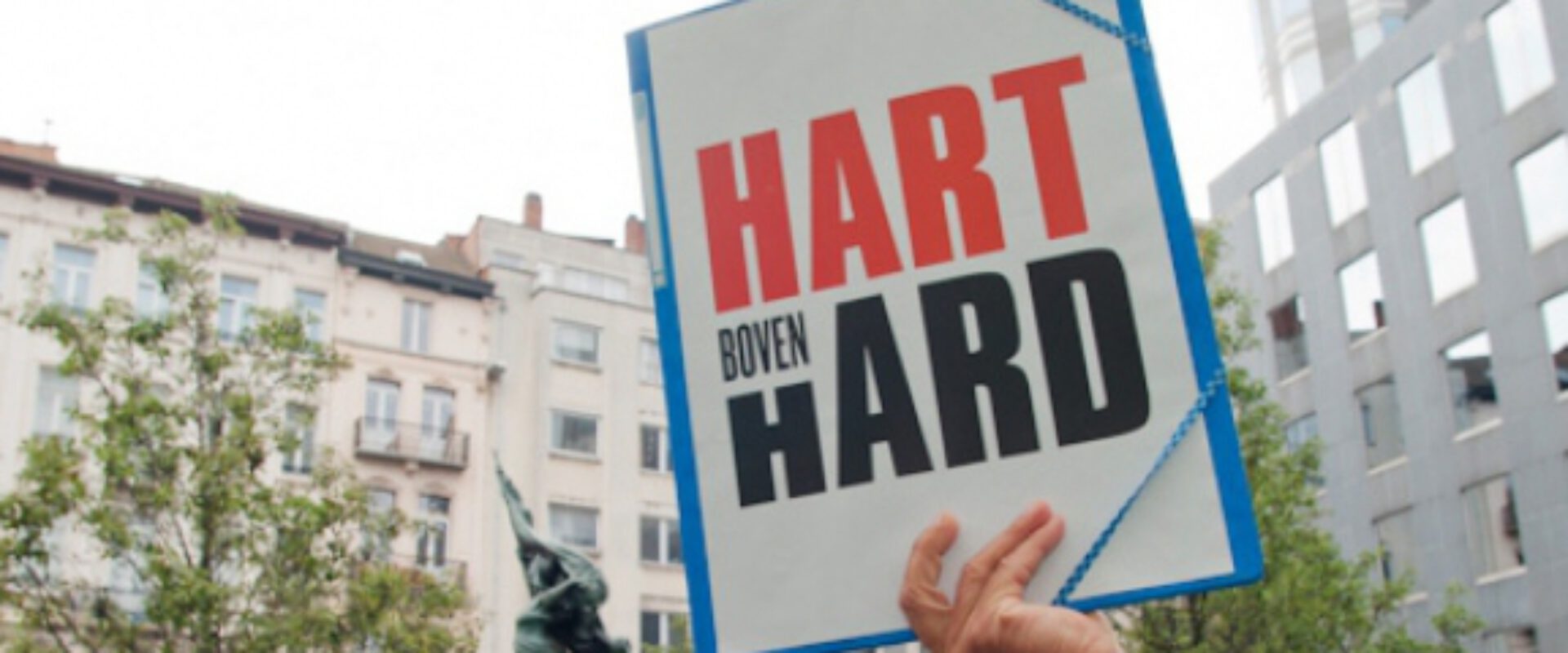 Deze zondagmiddag gaat Anne Breure in gesprek met Wouter Hillaert, hoofdredacteur van Rekto:verso over de stelling: "Wij mogen niet niet-politiek zijn".
Wouter: "Waar zijn het vrije denken en de verbeelding in hoe het theater zichzelf organiseert? Hoe meer we op het podium een alternatieve kijk verdedigen, hoe meer onze organisaties het doen zoals de rest van de wereld: harder werken als regel, vliegen tegen de sterren op, liefst een vent aan de top en de kleurlingen buiten de muren. Natuurlijk doen we ons best. Maar het klopt toch wel dat er iets niet meer klopt?"
Anne: "Maar zo is het overal, ook buiten de kunsten," zei de man die al heel wat langer mee loopt in de sector dan ik. "Dat de voorkant niet altijd strookt met de achterkant." "Ja", zei ik, "Dat is zo. Maar is dat niet precies de reden dat wij het anders moeten doen? Hebben wij, juist wij de kunsten, niet de verantwoordelijkheid om vanuit onze gesubsidieerde positie te laten zien dat het ook anders kan? We mogen niet niet-politiek zijn."
Anne Breure is directeur van Veem Huis voor Performance, bestuurslid kunsten '92 en werkte na haar afstuderen aan de Academie voor Dans en Theater onder meer voor Europarlementariër Sophie in 't Veld (D66). Lees hier de State of the Youth (opening Vlaams Theaterfestival) die zij eerder deze maand uitsprak.
.
Wouter Hillaert is hoofdredacteur van Rekto:verso en recensent. Hij is tevens een van de initiatiefnemers van 'hart boven hard', een burgerinitiatief dat zich tegen de besparingsplannen van de regering verzet. Hillaert sprak vorig jaar een spraakmakende State of the Union uit tijdens de opening van het Vlaams Theaterfestival.
Producing the Future / Context
Anne Breure cureert het eerste blok van de proefmodule 'Context' in het kader van de te ontwikkelen masteropleiding DAS Creative Producing/Creative Entrepreneurship in the Arts. De module 'Context' onderzoekt de context waarin de producent het werk van kunstenaars plaats.
Het eerste blok van de module staat in het teken van kunst en politiek.
Komende maanden worden er in het kader van de module nog verschillende lezingen georganiseerd rond de thema's; diversiteit, sociale en culturele antropologie, en sociologie en rechtsgeleerdheid.
De eerst volgende lezing is op 29 oktober. Deze wordt gecureert door Mitchell Esajas – een van de initiatiefnemers van The Black Archives – en zal eveneens in Veem Huis voor Performance plaatsvinden.