Program
Sharing Practices: Movement Class by ROTOR (sold out)
Hidde Aans-Verkade and Koen van der Heijden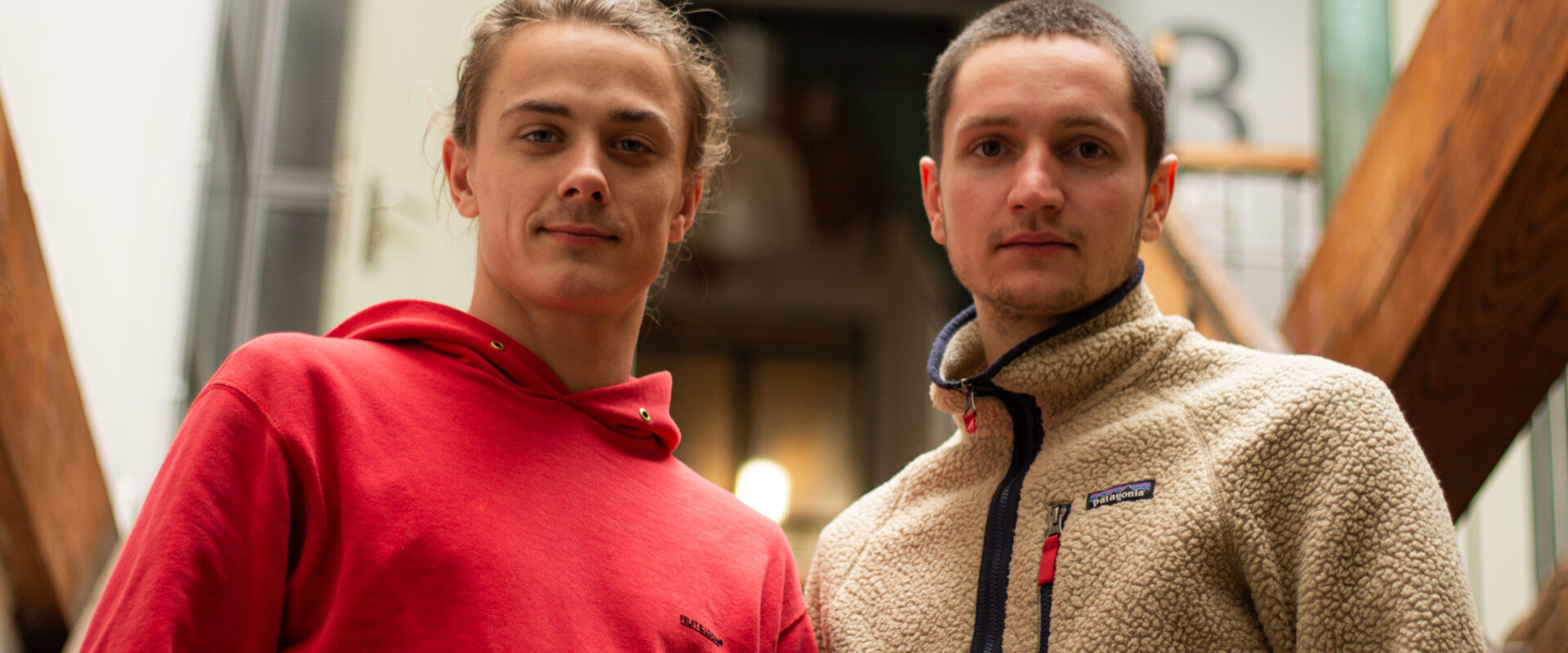 – this event is sold out –
During the Movement Class by Hidde Aans-Verkade and Koen van der Heijden from ROTOR we will focus on creating more freedom of movement in the body. The class will involve exercises stemming from Mime mixed with exercises from other movement disciplines such as Kung Fu, Break Dance and Parkour. This class focuses on enlarging your strength, flexibility, mobility and body awareness.
This class is for everyone with a basic and general understanding of movement and is looking for depth in his/her/them movement vocabulary and eloquence. Amateurs as well as people with a background in movement are more than welcome to join!
About ROTOR
ROTOR creates physical visual performances that deal with the meaning and meaninglessness of life. The performances explore the limits of the human body. ROTOR was first created during a graduation project of Hidde Aans-Verkade and Koen van der Heijden at the Mimeschool. It was the result of a shared fascination of exploring the physical limits of the human body. ROTOR's performances are characterized by repetition, exhaustion, sincerity and absurdity.
From 2021, ROTOR will be a House artist of Veem House for Performance. Part of their practice is following ánd developing movement classes, to be able to share new insights.
Ticket Movement Class: €5
September 10×10: hybridity
The 10-day September program is embracing hybridity. By 'Hybridity' we mean the multiplicity in which many artists operate – whether it describes working life, the multidisciplinary nature of artistic practice or lifestyle, hybridity is an inherent aspect of many artists working today. You may recognize some of the makers/artists in this program from their other role within Veem House: as bartender, evening coordinator or technician. This month we focus on their artistic practice and you are very welcome to discover it! Click here to read more about the September 10×10 program.
Teacher:
Hidde Aans-Verkade, Koen van der Heijden