Program
Soup for Thought: Troubling Times Trembling Bodies
MOHA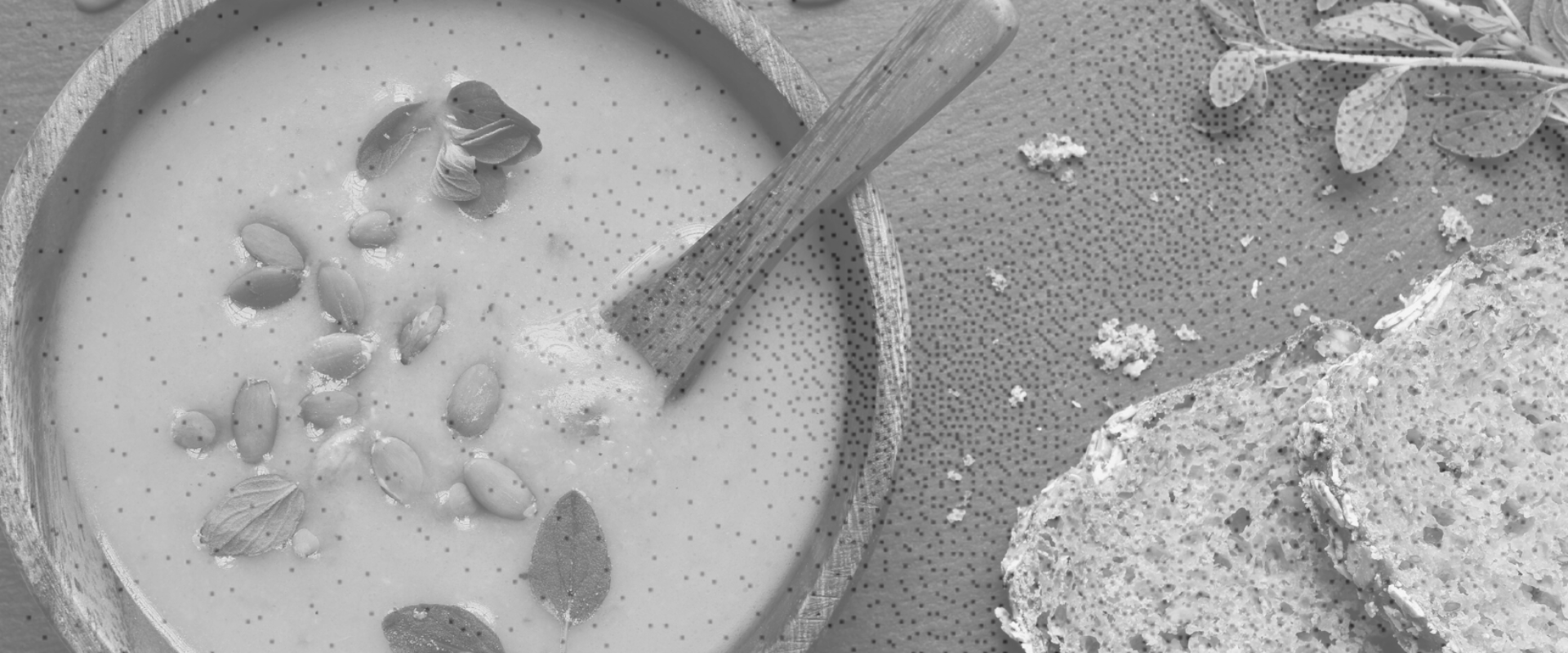 How do troubling times affect your body?
And, what helps you?
Join us for a gathering and reflection on the connection between our bodies and the troubling times we live in. This evening is intimately linked to Anthony van Gog's performance CrowdKill, a journey into the 'selfless body.' This concept reminds us that our identity is not fixed, but rather shaped by our responses to the outside world – a constantly shifting and evolving body, moving in all directions.
We invite you to join us for a moment of connection guided by artists Alice Pons (MOHA) and Clara Saito plus the work-in-progress presentation of Anthony van Gog's CrowdKill. We will warm up with heart warming winter soup and a check-in moment: How do troubling times affect your body and, what helps you to keep moving? 
Challenging times can take a toll on our well-being: we may feel anxious, sad, or paralyzed. Despite receiving well-intentioned words of encouragement like "Stay strong" or "Take care," we understand that strength can be elusive, time can be overwhelming, and love is best when shared. 
What unites us is our shared determination not to passively wait for the world to change. As artists and a community, we take proactive steps to make a difference, even in the face of frustration and powerlessness. We believe that hope sparks when we come together, sharing our vulnerabilities and experiences. This unity can help us to keep moving in immobilizing times.
24 November 2023
18:15 — 21:00
€ 5
Gathering + Soup + Work in Progress
Doors open: 18:00
Start event: 18:15
This event includes Anthony van Gog's Work in Progress CrowdKill at 20:00 you don't need to buy a seperate ticket.
This evening is made possible and hosted by: Alice Pons, Clara Saito, Anthony van Gog, Evangelos Biskas, Boris de Klerk, Erik van de Wijdeven, Floor Cremers, Talitha Stijnman, Mathisse Coornaert and Marga Kroodsma in the context of the format Performance Situation Room of Life Long Burning.
Performance Situation Room is part of the European cooperation project Life Long Burning (LLB) – Futures Lost and Found (2023-2026), funded by the European Union. Views and opinions expressed are however those of the author(s) only and do not necessarily reflect those of the European Union or the European Education and Culture Executive Agency (EACEA). Neither the European Union nor the EACEA can be held responsible for them.