Program
Spiegel im Spiegel
Maria Peralta and Yui Nakagami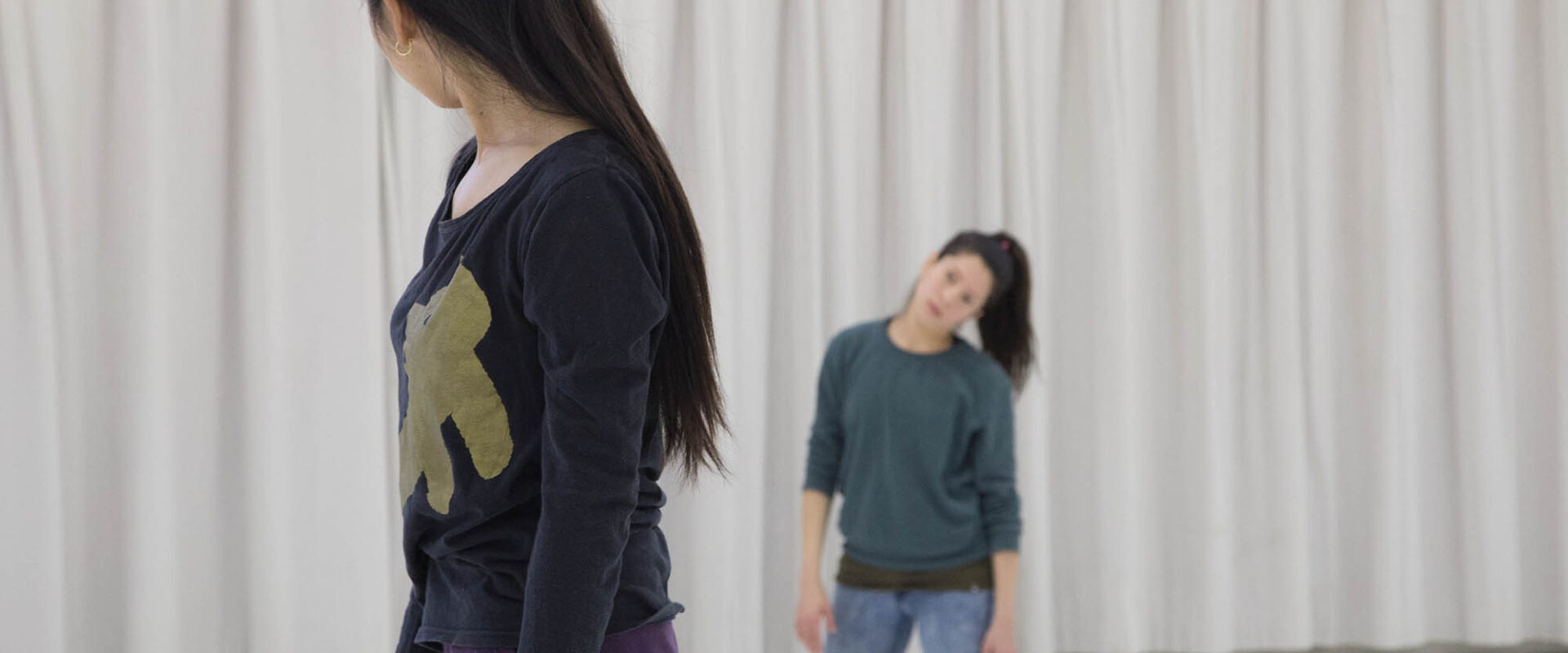 Veem House for Performance proudly presents Spiegel im Spiegel, the new work of Maria Peralta in collaboration with Yui Nakagami.
Spiegel im Spiegel literally means 'The mirror in the mirror' and refers to the process of 'enfilade': the creation of infinity by setting up two mirrors facing each other in a regress of doubled reflections.
The performance Spiegel im Spiegel explores the threshold between inner and outer space as process departing from an encounter between 'Yui and Maria'.
The relation of the 'self' with the 'other' is re-articulated into a practice focused on the fluctuation between gaze, space and sound.
Maria Peralta studied Contemporary Dance (BA) at the National University of Arts, Caracas, Venezuela. In 2010 Peralta moved to Amsterdam where she finished her choreography studies at the School for New Dance Development (SNDO). In 2012 Peralta received the danceWEB Scholarship at ImPulsTanz festival in Vienna.
Together with Maria Peralta Veem House for Performance is proud and excited to have the following works on show in the café during the nights of the performance of Spiegel im Spiegel:
Esther Arribas
Doodlixing
Amsterdam, 2016
Min Oh
A Sit
Seoul, 2015
6min
Matias Daporta and Esther Arribas
Trailer of Knock Down
(very first full screening happening 10th of April at Veem House for Performance)
Announcement:
Due to illness we had to cancel the try-out on Wednesday night, but we are very happy to announce that the rest of the days the performance will take place. We are very much looking forward to welcoming you
Choreography:
Maria Peralta, Yui Nakagami
Performance:
Maria Peralta, Yui Nakagami
Advisor:
Bruno Listopad
Photography:
Liza Szabo