Program
The Curators' Piece: A Trial Against Art
Tea Tupajić and Petra Zanki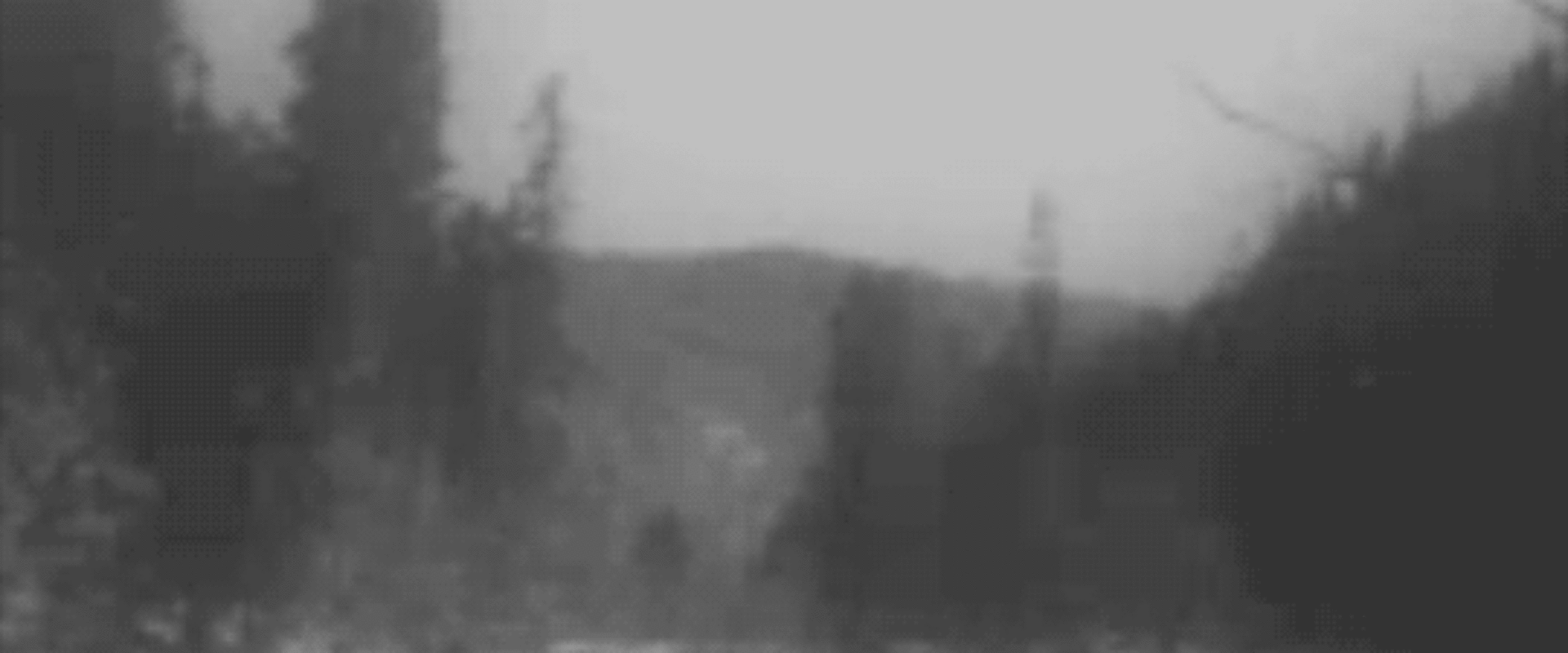 At the opening of the season Veem House for Performance presents, in collaboration with Nieuwe Grond — the context program of the Dutch Theatre Festival — the performance The Curators' Piece (A Trial Against Art) by the Croatian artists Tea Tupajić and Petra Zanki.
Relying on the relations between the artists, the curators and the audience, the performance The Curators' Piece deals with the possibility of art's influence on today's society. What is art today? Can it save the world? What is the role of the artist, the curator and the audience in it? The Curators' Piece addresses these questions in the context of a staged trial against the arts, in which international curators take turn on the bench of the accused and defend the arts. The Curators' Piece is fiction and reality at the same time: A trial against art and its protagonists, where the gathered community judges itself each time anew.
The Curators' Piece is developed by Tupajić and Zanki from 2011 onwards in collaboration with chosen and invited international performing arts curators that are relevant for shaping the global picture of today's contemporary performing arts field. Doing so, they grew a cast consisting of among others Per Ananiassen (Theaterhuset Avant Garde Trondheim), Sven Åge Birkeland (BIT Thetergarasjen Bergen), Vallejo Gantner (Performance Space 122 New York), Gundega Laivina (Homo Novus Festival Latvia), Florian Malzacher (Impulz festival Mülheim/Ruhr — Düsseldorf — Köln). Each curator takes part in the performance as a performer, collaborator and co-producer, presenting the work at their festivals and venues.
By showing this work and have it take place in the context of the TF festival, Veem House for Performance and Nieuwe Grond want to give space to the current pressing questions about arts, the field, its actors and their responsibilities at the opening of the new season.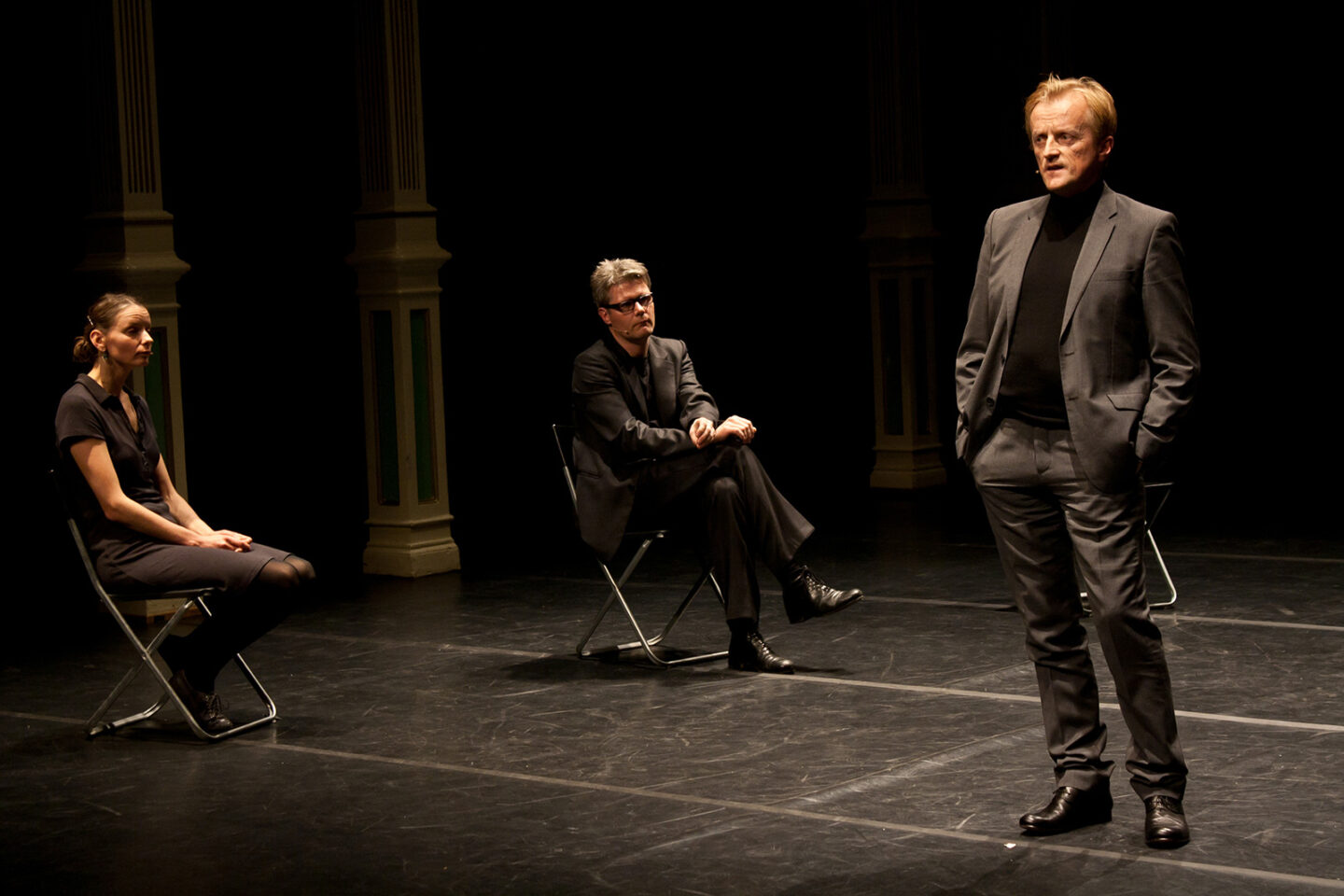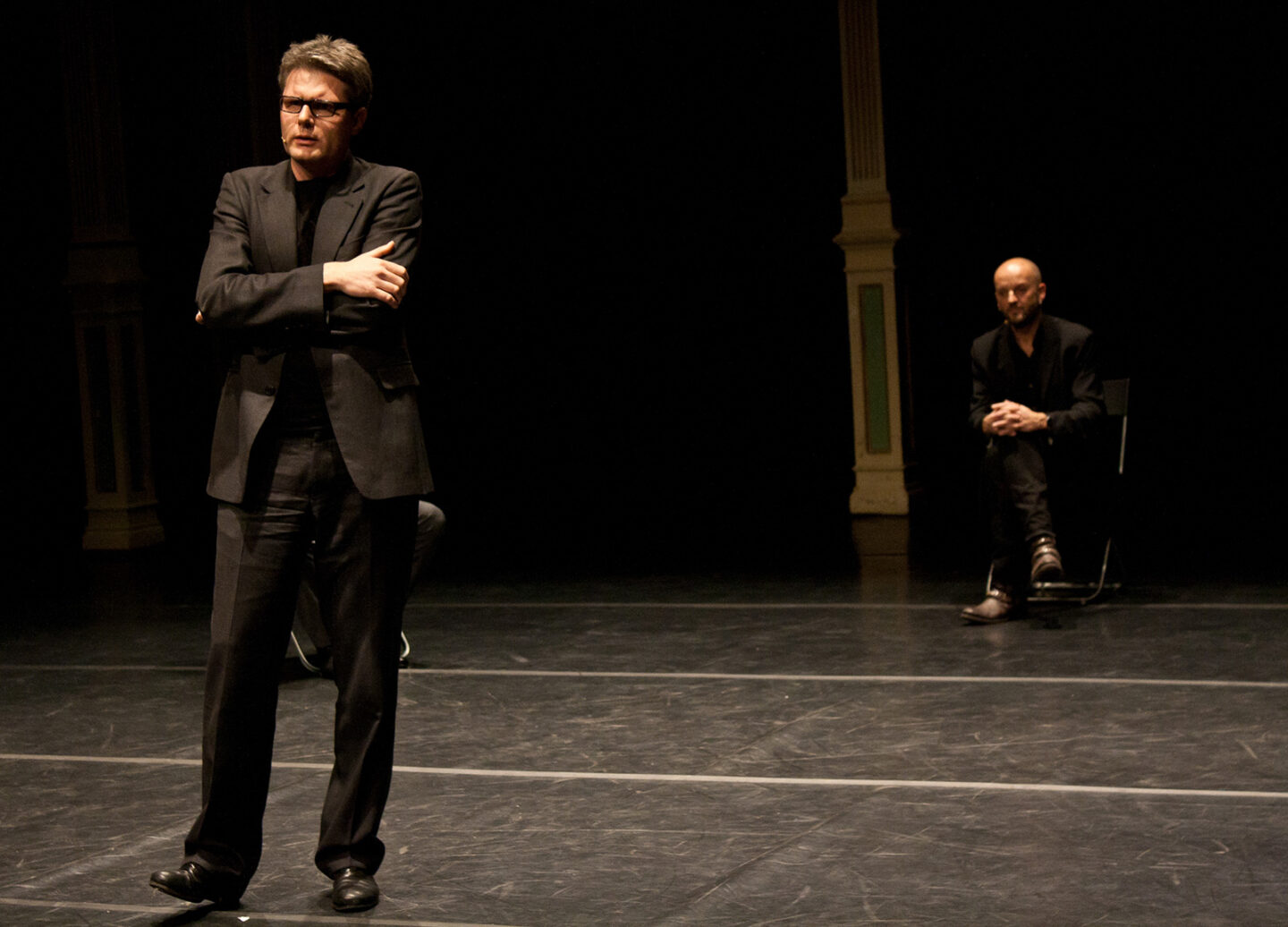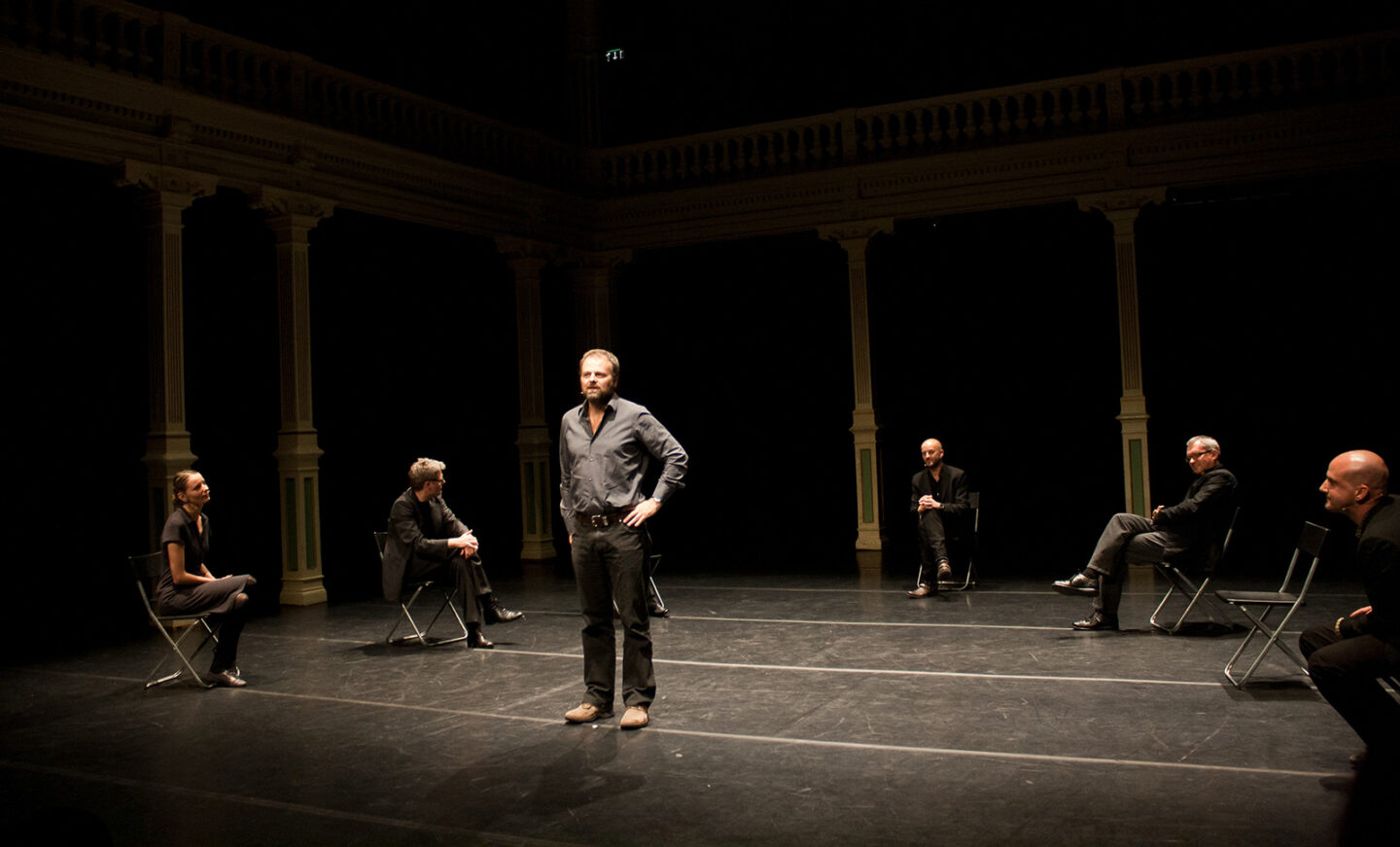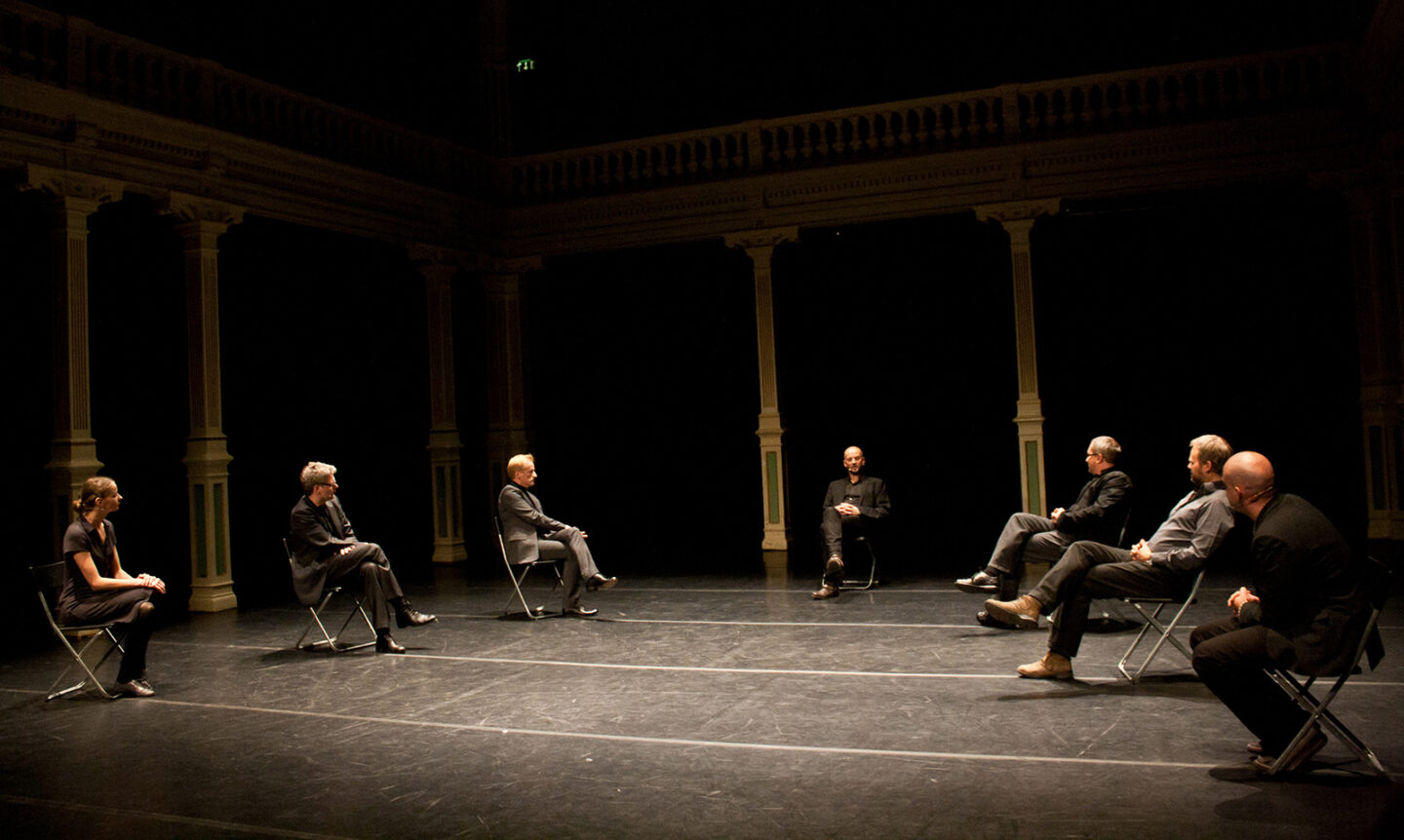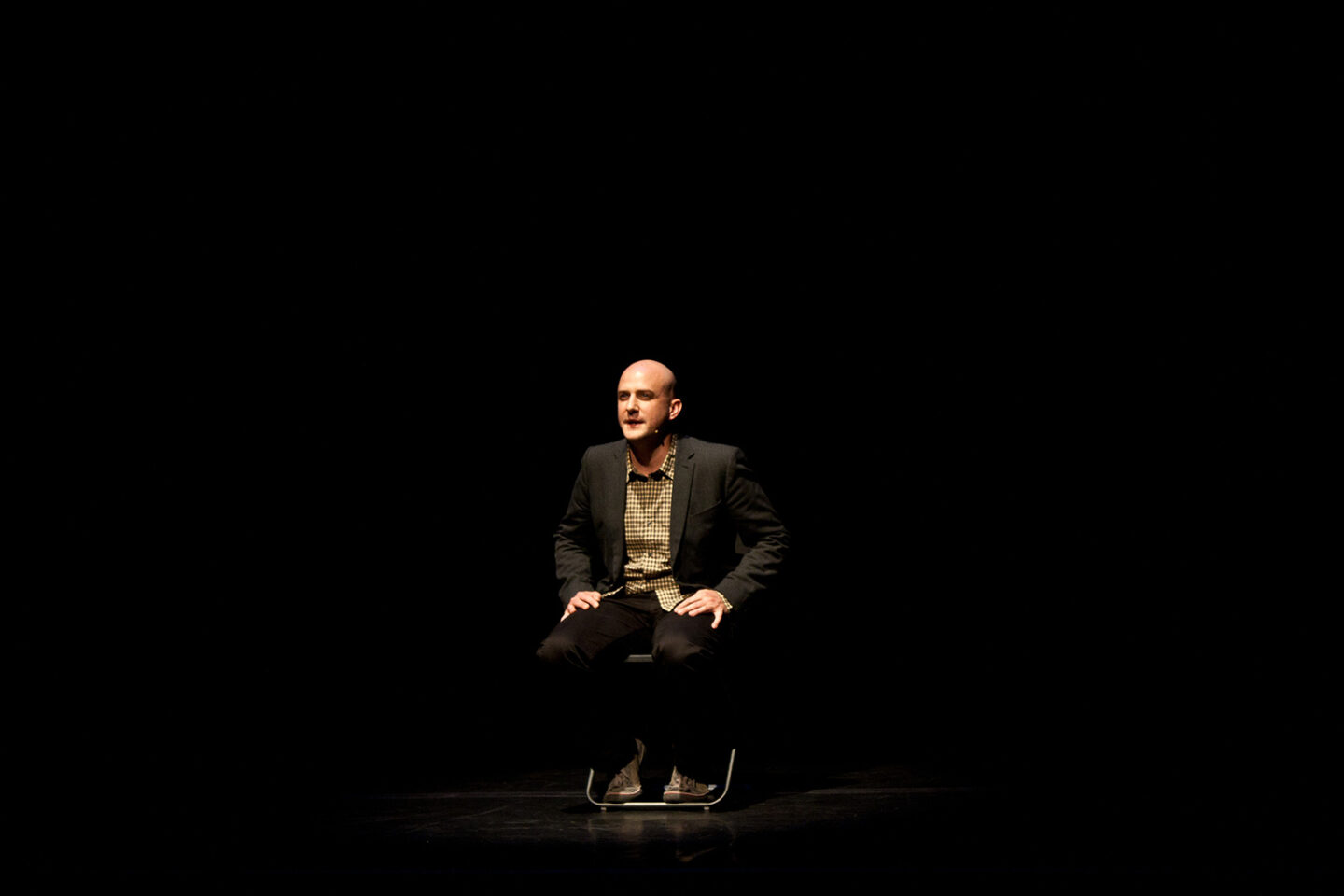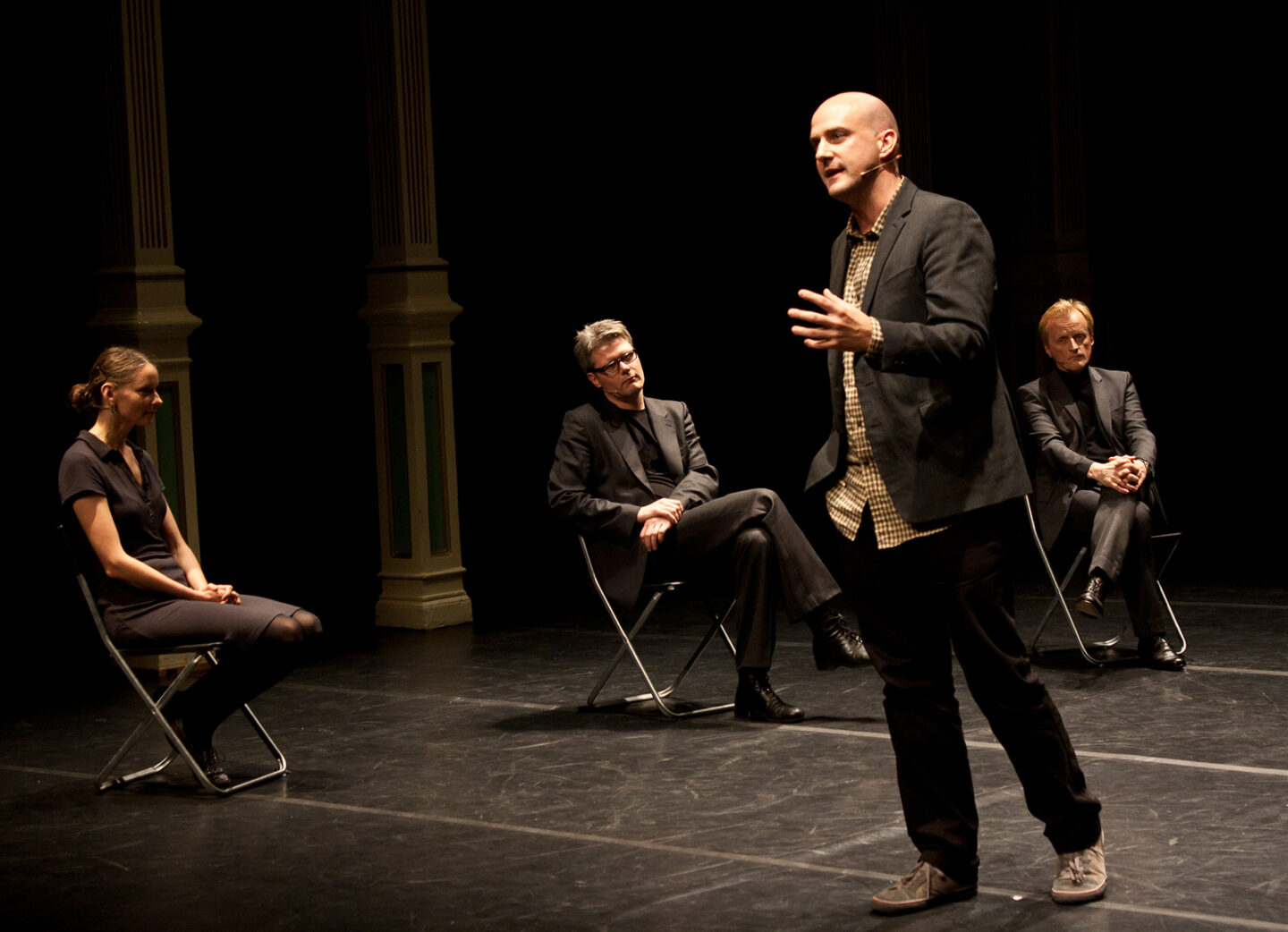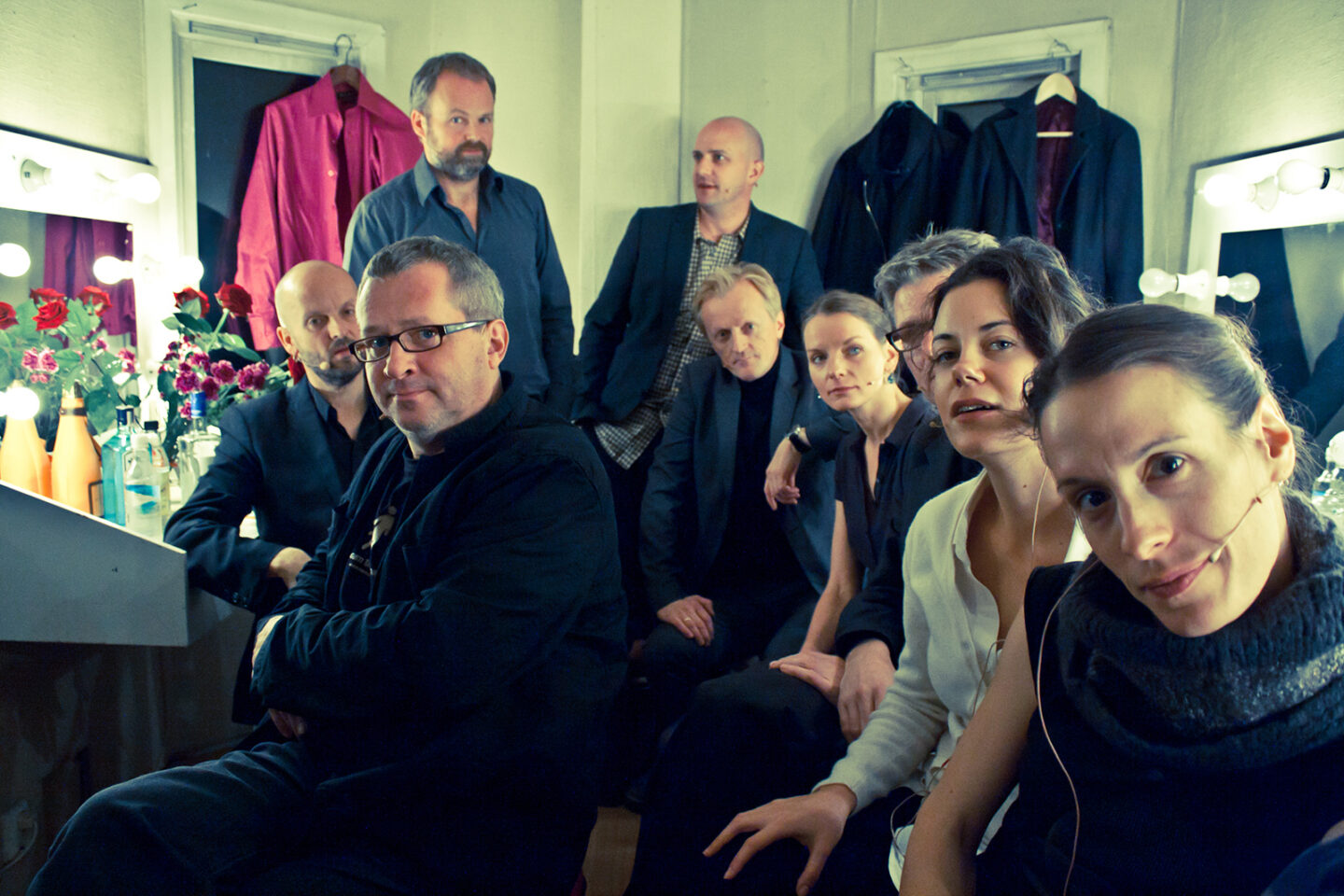 Creators:
Tea Tupajić, Petra Zanki
Director:
Tea Tupajić
Dramaturgy and choreography:
Petra Zanki
Curator Nieuwe Grond:
Anoek Nuyens
Performing curators:
Florian Malzacher, Sven Birkeland, Grzegorz Reske, Per Ananiassen, Anne Breure
Research partners:
Steirischer Herbst, On The Boards, PACT Zollverein
Co-producers:
BIT-Teatergarasjen, Teaterhuset Avantgarden, Kunstcentrum BUDA, MDT, o espaço do tempo, Performance space 122, Grand theatre Groningen
With support from:
Trust for Mutual Understanding, City Council Zagreb, Ministry of culture of Republic of Croatia, Life Long Burning