Program
The Magic Transformers
MOHA Project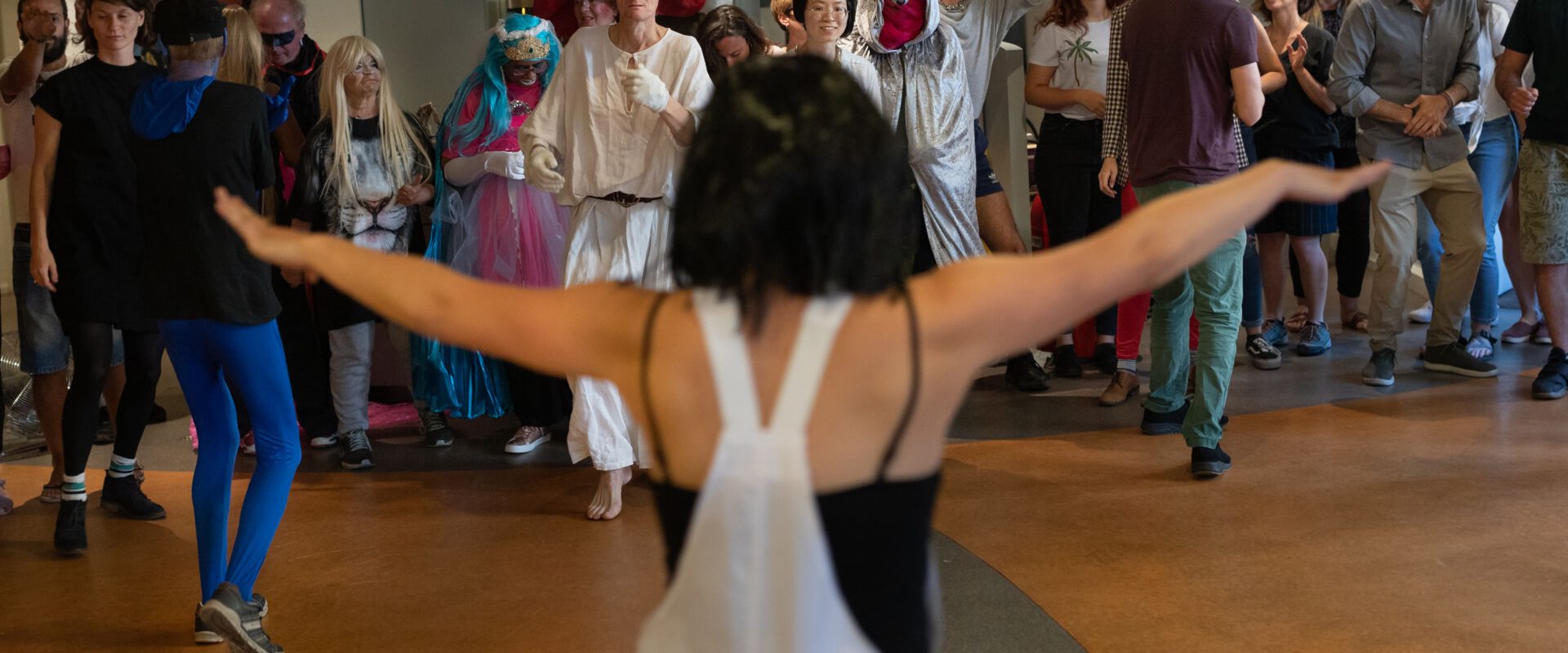 As you know, the world is about to end. Fortunately a group of unconventional experts, The Magic Transformers aka TMT, have found the keys to survival. They are ready to share their skills with you and train you through their program. If you are lucky and of course work hard enough, you might be able to acquire their exceptional knowledge and survive what is about to come.
We believe your special aptitudes will be useful tools to go through this transition. You might be a mother, a good friend or someone adventurous. You are not scared to travel. You know how to improvise and you can go on without showers for many days. We need guys like you. Don't be shy and do not succumb to fear, The Magic Transformers are generous and full of surprises. Curiosity will be your weapon.
Move.Dance.Act is an initiative of MOHA, an open research lab operating weekly in Amsterdam since 2013. The aim of this initiative is to practice "working together" through open artistic research with a diverse group of people (professionals and amateurs, with different socio-cultural backgrounds and ability levels). Over the years, MDA has become a regular meeting point for many people. These gatherings have become an organisational locus for various events and projects in Amsterdam, initiating critical dialogues and connections within disparate communities across the city.
Panel Discussion
After The Magic Transformers we will have a panel discussion with Viviana Checchia of CCA Glasgow, Phillip Horst of ZK/U Berlin and An Vandermeulen of Globe Aroma Brussels and our co-curator of this ten-day Alice and Olivia of Moha.
How do we connect with a changing city? How do you stay flexible, answered and updated? How to connect and communicate? How to care and commit?
The 10×10 program in December is all about interaction. Through performances, the Veem Huis Dinner, the Long Now Lab and many encounters with artists and audience, we investigate how an 'Art House' relates to the changing cities and its stories. The co-curator of this December 10-days is the MOHA Projects. They will complete their series of Unfolding Routines, this time giving a special insight to themselves. We will be welcoming fellow art houses ZK/U from Berlin, CCA Glasgow and Globe Aroma from Brussels reflect and talk with us.
Concept and performance:
MOHA Project
Performance:
Sunieta, Rietje, Kris, Enno, Bas, Thea, Vanity, Alice, Olivia, Rex, Janka
Music:
Abel Kroon
Make-up:
Alain Chaney