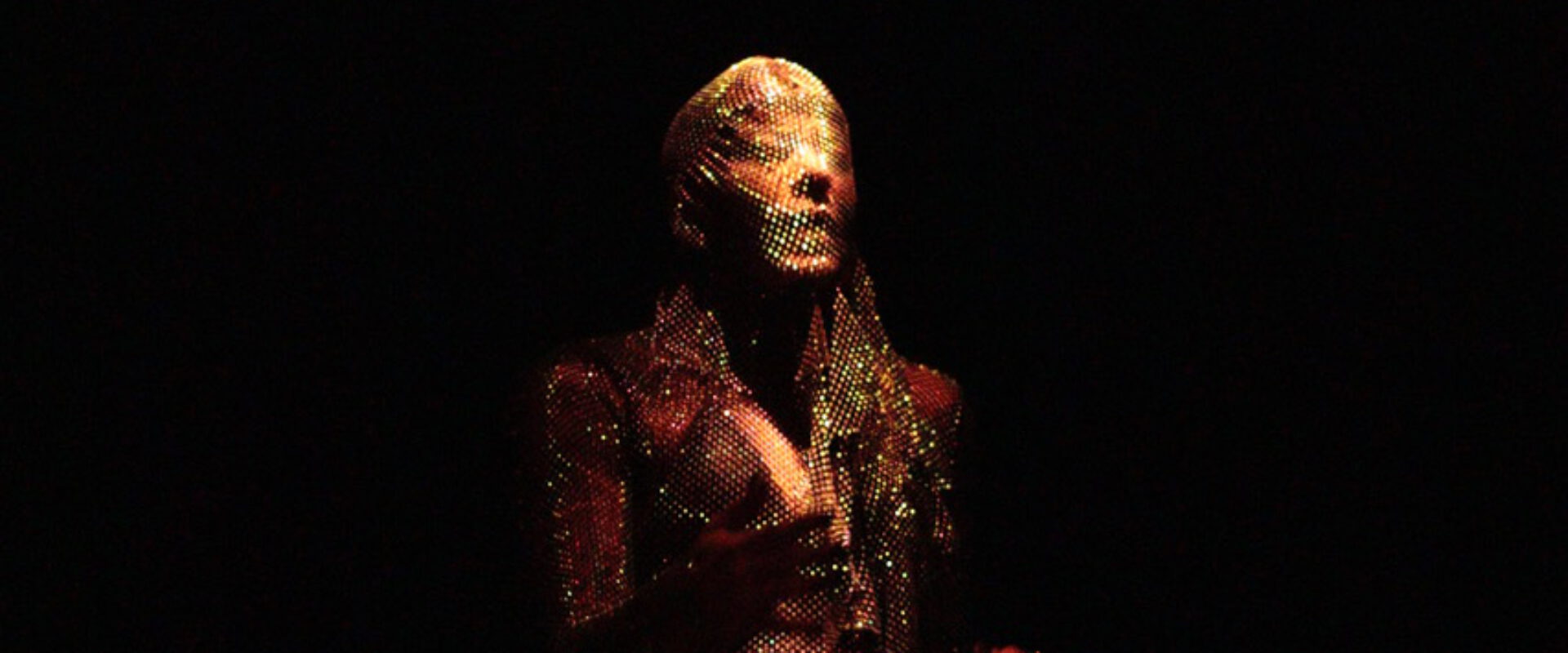 The unborn is a solo dance performance that transports the audience into a realm of enchantment. In the "in-between" world, an absent presence is evoked where troubling spirits defy gravity with somersaults, levitation, lingering in darkness. The dance embodies a sense of magical movement that can hear and communicate with ghosts, and can be seen through closed eyes, as if unlocking a clairvoyant perspective. It invites the audience to reflect on the fragility and resilience of life, the mysteries of the spirit world, and the eternal longing for continuity.

The unborn
In the land of enchantments
A poly-rhythmic language arises
In an absent presence
The unstoppable troubling spirits
Somersaults, levitates, turn their heads, tear their limbs apart
Shattering the edges
In the spirit world, some feed on the tears of our tears;
Belonging to the disembodied entities
For the ones who haven't been born yet
For the ones who will never be born
For those who died after birth
For those who live in flesh and blood
For the (in) humans existences
an attempt to find refuge in a stolen life
8 May 2023
20:00 — 21:00
try-out
9 May 2023
20:00 — 21:00
premiere
10 May 2023
20:00 — 21:00

For tickets at the door we charge +€1.50 on top of the normal ticket price.
About Flavia Pinheiro
Flavia Pinheiro is a Brazilian choreographer and researcher currently based in Amsterdam. Her research foregrounds networks of resilience and resistance to systems of knowledge rethinking through speculative fabulation ways of unlearning and dismantling power hierarchies. Her practice entails performances, videos, installations and urban interventions, in collaboration with artists from different fields, such as contemporary music, visual art, cinema and digital art.
She graduated at DAS Choreography Master program, University of Amsterdam in 2022. Her Master's research was carried out in Benin with a fellowship from the AHK Internationalization Fund and with the Talent Grant/ AHK. She is currently part of DAS Third research program developing M.I.M.O.S.A that intends to dismantle hegemonies of thoughts and species in an expanded choreographic and somatic approach. Her graduation piece 7 Abiku Solos for 11 bacteria falling through" was supported by Aart Janszen Fund and ID Lab and awarded with the Andre Veltkamp Beurs. In 2022, Flavia Pinheiro was awarded the 3 Package Deal fund for International Talents by AFK for the 'Engaged Art' coalition. She has been in residency in CND/ Pantin (France 2018), La Caldera (Spain 2021) and Working-space Brussels (Belgium 2022). In 2020 together with many others she created SOUTH BOOM BOOM; a platform with a series of performative conferences and a publication for non-europeans students to voice out their experiences.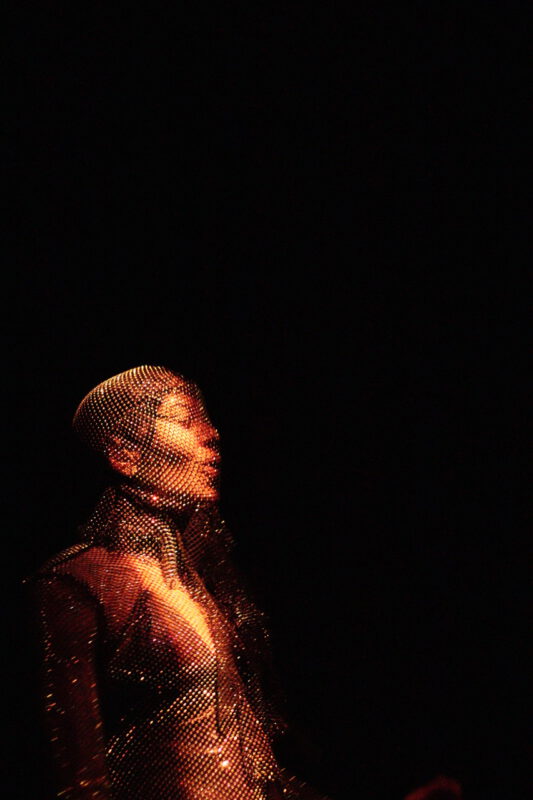 Credits
Concept and performance
Flavia Pinheiro
Sound composition
Leandro Olivan
Voice and text
Baba Ketu, Chakirou
Costume
Marc Andrade
Light design
Nadia Bekkers
Pictures
Aline van der Linden
Collaborators
Tom Oliver Jacobson and Rodrigo Batista
Text animation
Montserrat Fonseca
Theremin
Elif Murat
Sound technician
Julius
Supported by
AFK and Funcultura- Brazil
Veem House for Performance
Thanks to Carolina Bianchi, Paula Chaves, Aionha Hernandez and Suzan Tunca for your support and advice.
Flavia Pinheiro is selected by De Balie, De Ateliers and Veem House (Engaged Art coalition) for the 3Package Deal 2022-2023 of AFK.