Program
Veem Dinner #4
Current: A Space - Pankaj Tiwari & Tom Oliver Jacobson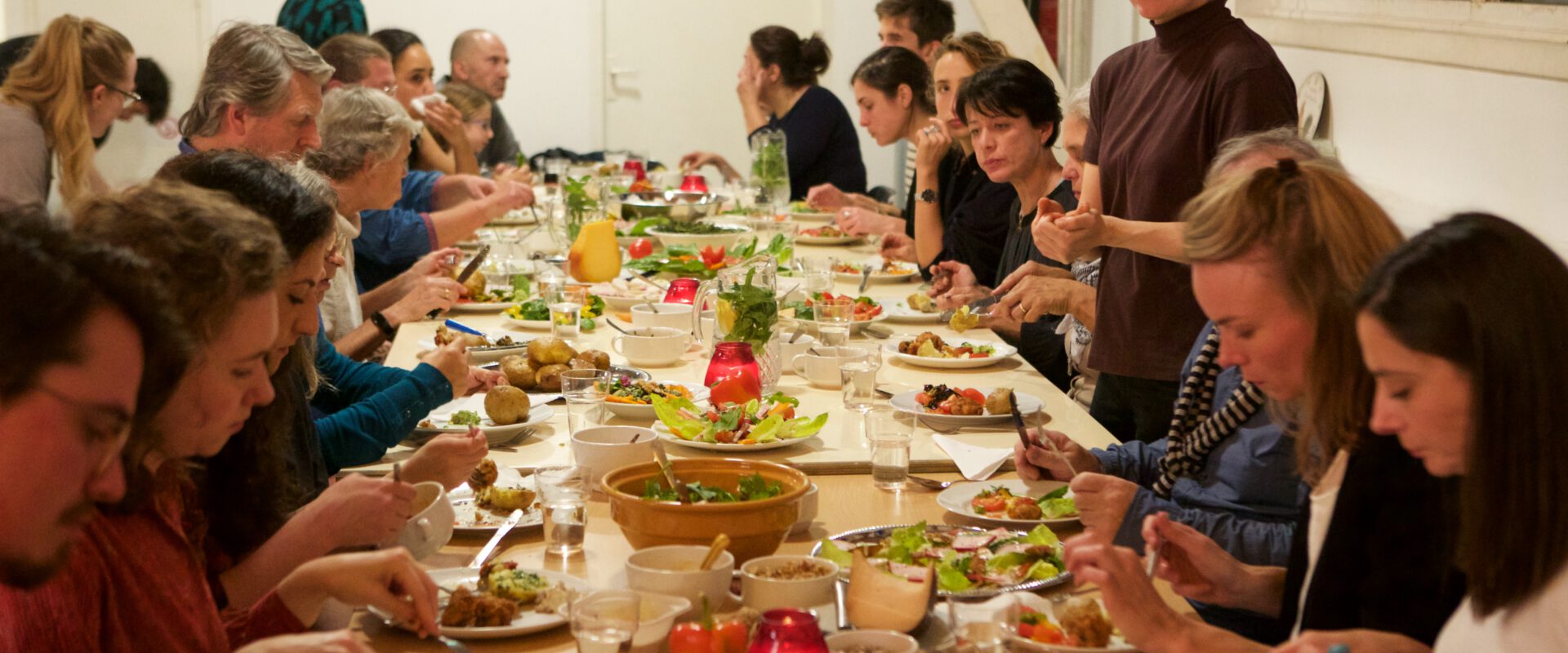 Sharing a meal together is an enriching way to meet, exchange thoughts and share space in a fast paced world. We organize Veem House Dinners each month in collaboration with our neighbourhood, artists, and other guests in order to come together and create time in a warm, inviting space – we hope you will join! In these monthly dinners we cook and eat while engaging with one of the thematic lines of Veem 10X10, in February we are hosting residency's so we will be looking at how time and space can be given, used and taken. Pankaj Tiwari and Tom Oliver Jacobson, two of the organizers of the itinerant art studio Current: A Space are our guest organisers in February.
Current: A Space will entice us with a vibrant evening of food and co-organisation, guiding us in and out of the ordinary ways to work together – they have named this evening Your Home Is Our Home, a play on the fact that they are frequently hosted in different venues. As organizers of events in various spaces across Amsterdam they bring together diverse audiences to informally gather around performance and food. This Veem Dinner will reflect their warm methods of congregation and conviviality.
All are welcome for an open and enjoyable evening!
All welcome from 18:00, food will be served at 19:30.
Guests can actively participate in cooking and there's plenty of space & time to hang out, have a drink and observe.
With your Veem Dinner-ticket you can also visit the durational performance Never Never Never… by Billy Mullaney
by:
Current: A Space – Pankaj Tiwari & Tom Oliver Jacobson