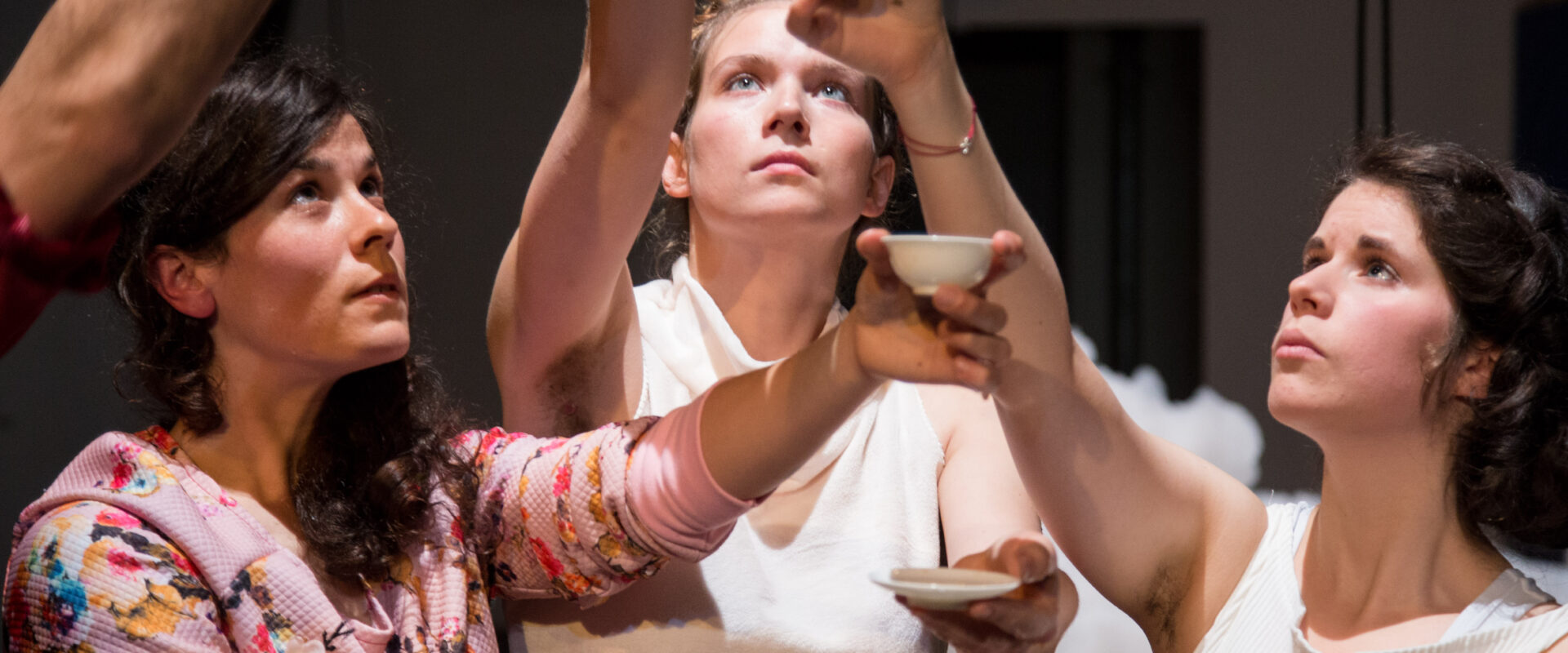 "… It requires a willingness to listen. Not only hearing what the other has to say, but becoming sensitive to how someone else is. We learn that by sharing notions of how we see ourselves where we are. It can be through food. Just by eating together. Or by spending time in each other's places to understand how somebody creates space or well-being." – Jeanne van Heeswijk (Slow Reader, 2016)
We warmly invite you to join us in a shared and festive dinner on Saturday December 17th at eight PM in Veem. It is the closing program of the house and a looking forward to September 2017 when our doors again as 'the 100-Day House'.
We wish to bring those that are in some way dear to this house, like you, together on this evening and simply, but attentively share a great meal. We invite you to toast, taste, celebrate, reflect, salten, sweeten, criticize, envision and devour all the reasons that bring us together.
This dinner takes part in the context of VERY NOW #1, a collaboration between SPRING Festival and Veem House in which six young makers/creators present work that acts/operates at the intersection of theatre, dance, installation and visual arts, in a tour through three cities.
After performing at Grand Theatre (Groningen) and De NWE Vorst (Tilburg) VERY NOW #1 lands in Veem House from 15 until 17 December.
We are proud to present Samira Elagoz with new work in progress, Julian Hetzel with I am Not Here Says The Void (2014), Ola Maciejewska with TEKTON (2014), Rodrigo Sobarzo with []remoTe sense[] (2015), and Oneka von Schrader with Panda Express (2016).
It would be fantastic to have you with us at for a moment of being together and sharing this 'last supper' at Veem before the transformation to the 100-Day House!
RESERVATIONS
With your ticket for VERY NOW #1 you have free entry to the dinner. On this last special evening of the current Veem House we will serve Ethiopian food that is designed to be shared and eaten together. After the dinner we will move to the Progress Bar at de Tolhuistuin for the after party, for which we offer discount tickets of 6 euro online or at the dinner (only for dinner guests).
Please send your reservation for the dinner to info@veem.house before the 15th of December.