Program
Veem Huis Diner #3
Veem House for Performance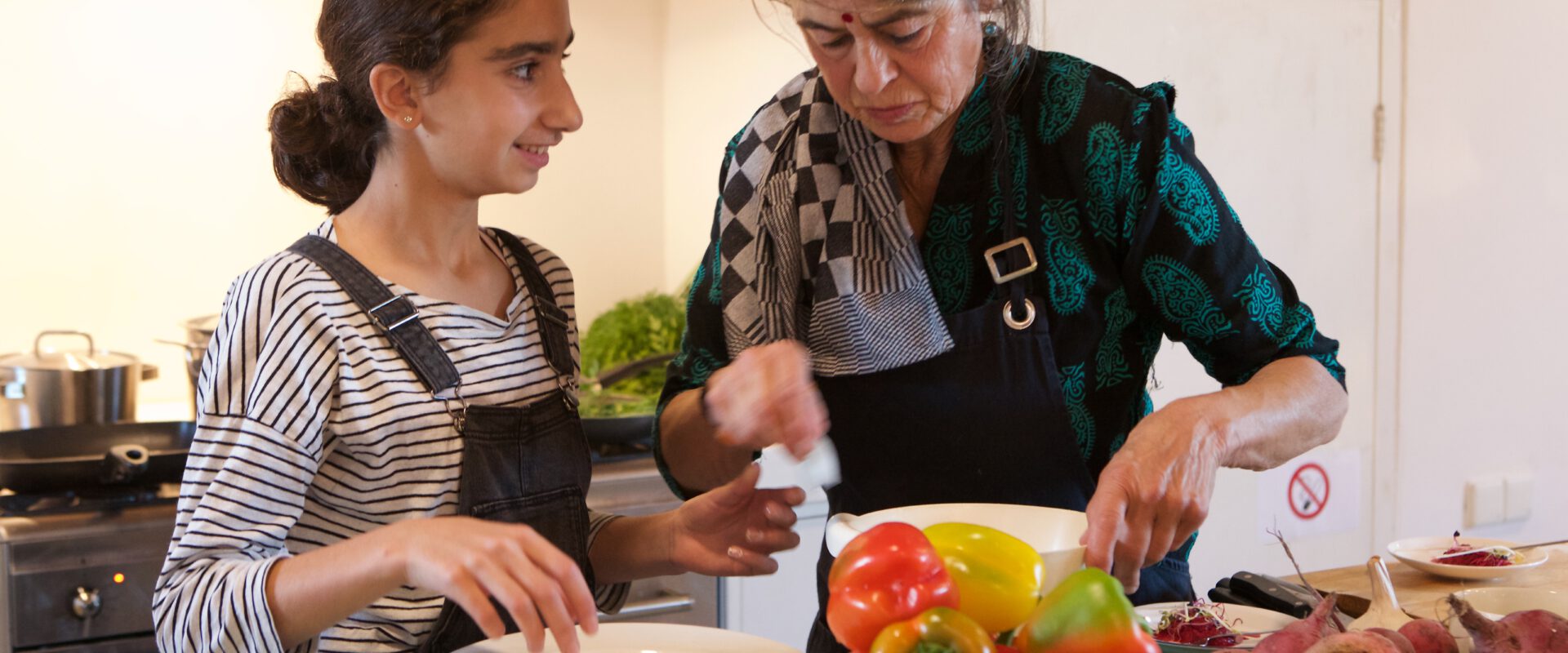 Veem Huis Diner #3, from 18:00
To have dinner together is one of the most common ways to come together, exchange thoughts, and share a space. That's why we organize Veem Dinners, in collaboration with our neighbourhood, artists, and other guests. In this monthly diner we cook and eat together while engaging with one of the thematic lines of the Veem 100 Day House.
This edition
During this third dinner we focus on the 'meeting'. We do this because the dinner happens in the middle of the Bâtard Festival. This festival comes from Brussels to our theatre hall and presents the work of new theatre- and dancemakers. To embrace the meeting of all these different people on this evening we are inspired by the question: What is it that binds us? Join us, eat with us, let yourself be surprised and see if, next to having dinner together, more unexpected connections will pop up. This is the last dinner that will happen in this form during the 100 days, so drop by and make sure you don't miss it!
Prepare the dinner
Would you like to help preparing the evening in exchange for a free dinner? Then send a message to floor@veem.house and join the preparation team from 16.30. The more hands, the more inspiration!
Created by:
Veem House for Performance
Questions?:
suze@veem.house