Program
Veem Huis Oliebollen Brunch and Newspaper #3 | Day 100 launch
Veem House for Performance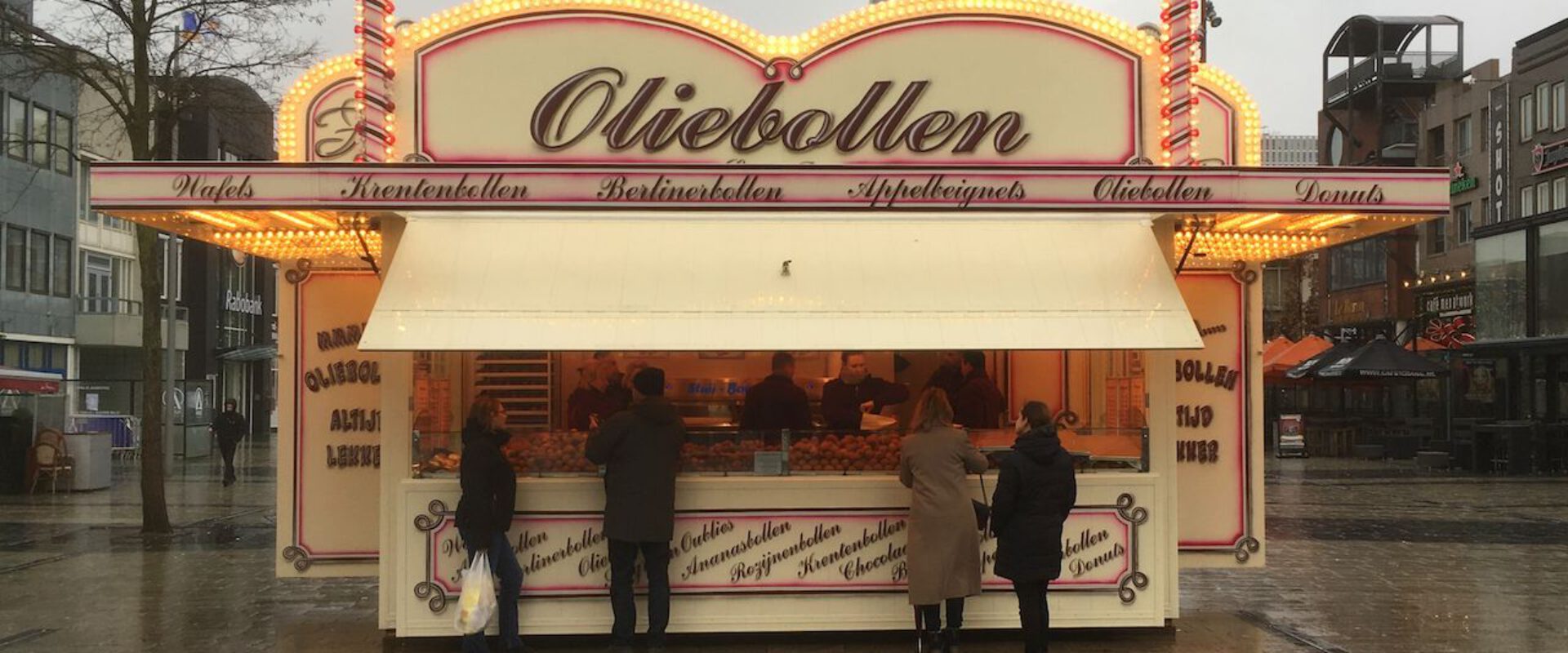 Veem Huis Oliebollen Brunch and Newspaper #3 | Day 100 launch
Location: Buurtkamer de Parlarie – Barentszstraat 28, Amsterdam
Be welcome to the eventful passage of the last hours of the 100 Day House #2 towards the beginning of 265 Days of Blackout, on December 31st from 13:00-15:00 at Buurtkamer de Parlarie.
We invite you to join us there, outside of Veem House for Performance, as it is the best place from where to watch the house starting to perform its third period of darkness. A darkness of closed doors, of non-operation and 'non-work' – but also a darkness that wants to make visible that absence, the underlying complexity, and, uncertainty as imaginative force: that the 'lights are out' doesn't mean nothing happens.
What moves, or acts or is being generated in the dark?
So let's be attentive to this transition from light to dark together on December 31st – as to a solar eclipse of sorts. While moving outside of Veem House our most immediate context is the locality of our neighbourhood and the people and partners that we interact with on a daily basis. On the last day of this year, they generously host us in and in front of their joint living room Palarie – while having the pleasure of Oliebollen and Gluhwein, and other snack and borrel options – to celebrate transitions and what they might bring…!
Guiding you in the darkness as well, is the 3rd and final issue of the Newspapers' series that stages the blackout in form and content, offering speculative instructions on how to dive into, how to stay with – and how to embody! – the approaching darkness.
So please join us on Day 100(!) for Oliebollen, the Dark Newspaper, and wishes we can send of into the unknown.
XO Veem House Team
P.S. : Not able to join? Busy to organize your New Year Eve's party on the same afternoon? Away for family time outside of town? But really eager to get the last Newspaper #3 | Day 100?
Click here, add your address to the form, and the publication will come to you by mail from the darkness with some personal wishes for the new year! 😉
Created by:
Veem House for Performance