Program
Book launch: What's the Use?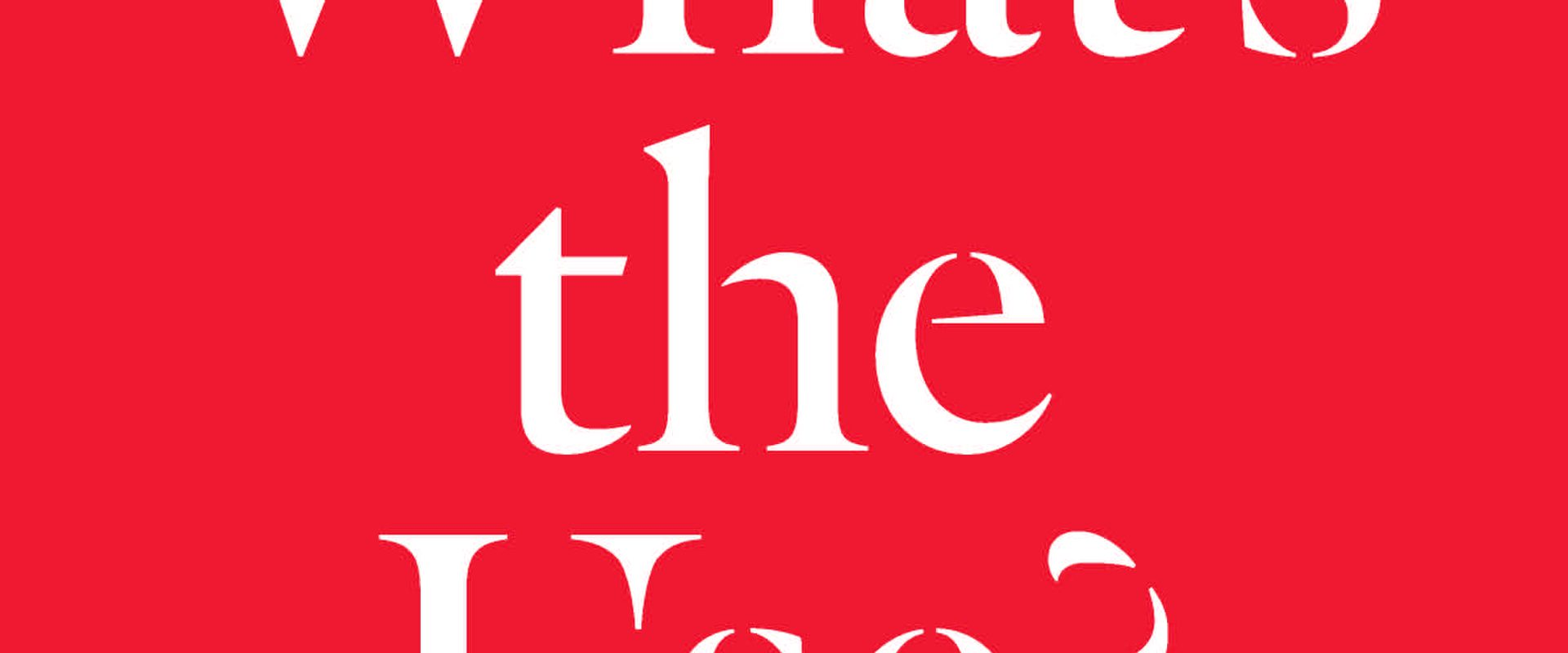 An evening on the 'use' of art.
Public discussion with: Steven ten Thije, Niels Van Tomme, Tabo Goudswaard, Lotte van den Berg en Maarten Doorman
Moderation: Lara Staal & Jaïr Stranders
Last spring, a bold, bulky, bright red Reader was sent into the world, its elegant white letters on the cover asking the unavoidable question: What Is the Use?
What's the Use? Constellations of Art, History, and Knowledge (Valiz, Van Abbemuseum, L'Internationale, 2016), is a collection of essays on the 'uses' of art. The starting point of the Reader is that art is an integral part of social, economic, and political processes, and that it is best understood in dialogue with these contexts, rather than as a 'thing in itself'. In their contributions, artists and writers explore the exchange between art, use, knowledge and history; now and in the past.
At the start of the cultural season Veem House for Performance and Valiz invite you to the launch of this book in Amsterdam, and moreover to discuss publicly the questions it raises. Is art only art insofar as it refuses to be useful, or can art practices serve a broader purpose in the world? What uses might art have? And how do we understand artistic autonomy today? Given the current state of the artfield, these issues seem ever so urgent: What ís the use?!
Our guests hold various perspectives to the topic. Steven ten Thije, research curator at the Van Abbemuseum in Eindhoven, and one of the editors of What's the Use?, will give an introduction to the main theme and arguments of the book.
After this a dicussion will unfold between him, De Appel's brand new director Niels Van Tomme, theatre maker Lotte van den Berg, The Art of Impact-intendant Tabo Goudswaard, and philosopher Maarten Doorman — author of De navel van Daphne (Prometheus, 2016).
Editors:
Nick Aikens, Thomas Lange, Jorinde Seijdel, Steven ten Thije.
With contributions by:
Nick Aikens, Christina Aushana, Zdenka Badovinac, Manuel Borja-Villel, Tania Bruguera, John Byrne, Jesús Carrillo Castillo, Christina Clausen, constructLab, Tamara Díaz Bringas, Georges Didi-Huberman, Charles Esche, Annie Fletcher, Lara Garcia Diaz, Liam Gillick, Melinda Guillen, Jeanne van Heeswijk, Alistair Hudson, Thomas Lange, Li Mu, Wendelien van Oldenborgh, Trevor Paglen, Manuel Pelmuş, Emily Pethick, Alexandra Pirici, Laurie Jo Reynolds, Adrian Rifkin, John Ruskin, Lucía Sanromán, Catarina Simão, Sara Stehr, Subtramas, Steven ten Thije, WHW (What, How & for Whom), Stephen Wright, George Yúdice.
Published by:
Valiz with Van Abbemuseum and University Hildesheim, supported by the Mondriaan Fund & European Union/Cultural Commission.
Steven ten Thije one of the editors of What's the Use?, is a research curator at the Van Abbemuseum in Eindhoven. He was also project coordinator for the five-year research programme 'The Uses of Art', by museum confederation L'Internationale, and coordinator of The Autonomy Project, a research programme on art's autonomy, with, among others, Jacques Rancière en Thomas Hirschhorn.
Niels van Tomme is the new director of De Appel Arts Centre in Amsterdam. As a curator, researcher and critic, Van Tomme focuses on interfaces between aesthetics, contemporary culture, arts and society. Till recently he has been Visiting Curator at the Center for Art, Design and Visual Culture, UMBC, in Baltimore. He published several books, among which Aesthetic Justice: Intersecting Artistic and Moral Perspectives at Valiz Publishers, and was the most recent curator of the Bucharest Biennale 2016.
Tabo Goudswaard is intendant for The Art of Impact, a temporary programme aimed at stimulating the development of artistic projects which have a clear impact on social issues. An artist and social designer himself, Tabo believes that artists and designers have a clear role in shaping society and finding solutions for complex, 'wicked' problems.
Maarten Doorman is a writer and philosopher. In his new book De navel van Daphne he sheds a new light on the labyrinth of engaged art. He teaches Art Criticism at the University of Amsterdam and Cultural Philosophy at University College Maastricht. Earlier he published De romantische orde and Rousseau and I. About the original sin of authenticity.
Lotte van den Berg studied Theatre Direction at the Amsterdam School of the Arts. After graduation, Lotte van den Berg works as a freelance director for a number of Dutch and Flemish theatres. In 2009, she creates her own company OMSK. By the end of 2012, OMSK moves from Dordrecht to Utrecht. Lotte van den Berg moves into Het Huis a/d Werf, together with other theatre makers, such as Boukje Schweigman and Dries Verhoeven. Lotte van den Berg has won several awards, amongst which the Erik Vos prize and the Charlotte Kohler prize. Her work can be seen at various renowned European theatre festivals and her work is also performed in America, Canada and Africa.
Lara Staal is trained as a BA in Theatre Education and did a Master in Dramaturgy at the University of Amsterdam. Currently she is working as a curator at Theatre Frascati in Amsterdam. Next to that she writes, teaches and moderates occasionally and is part of the Transition Office, a collective of artists and thinkers who initiate projects that reflect on the relation between art and society.
Jair Stranders is a theatre maker and philosopher. He teaches philosophy at the Amsterdam University of the Arts(AHK), Artez and Amsterdams Jeugdtheaterschool, he is advisor for the Amsterdam Arts Council and initiator/co-founder of Theater na de Dam.